DFYN V2 Incentivized Testnet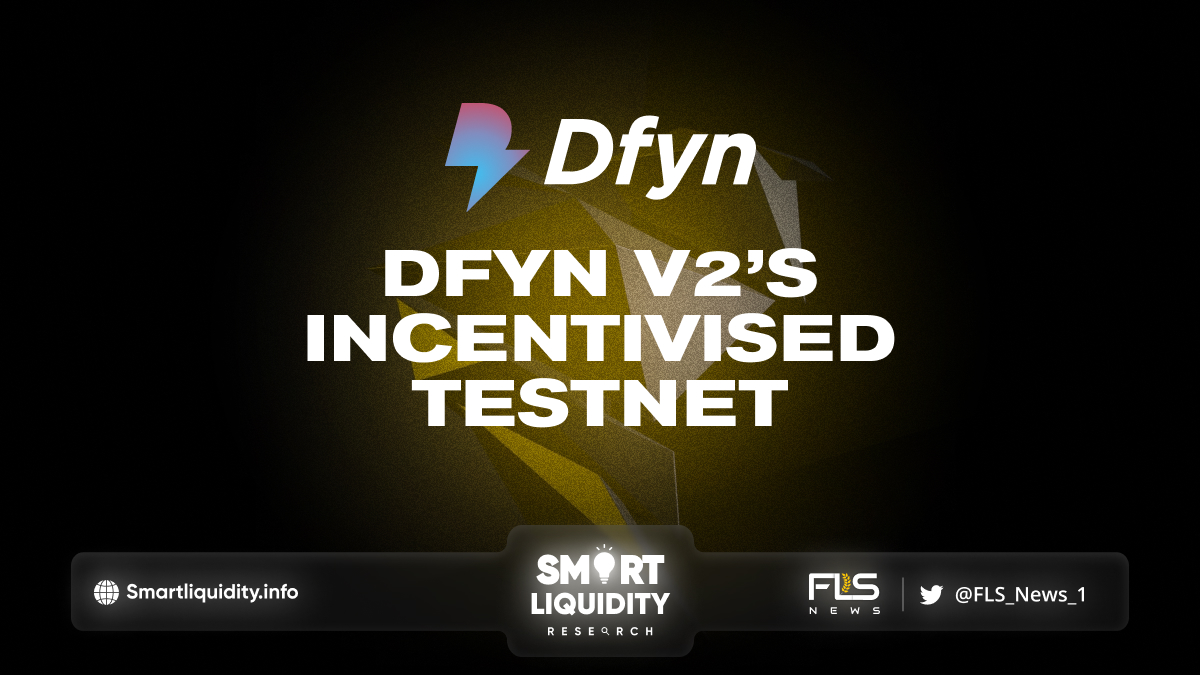 Dfyn

presents The Thunder of Clash (DFYN V2 Incentivized Testnet)
DFYN V2 Incentivized Testnet and grab rewards of over "1M $DFYN tokens".
If you've been keeping tabs on our socials, you know that we're getting ready to unveil something truly remarkable.
For those of you who need a refresher, here's the recap-
They have been building Dfyn V2 in stealth mode for over 6 months and now after months of iteration and development we are finally just weeks away from releasing it. Dfyn V2 is a complete reorganisation of our technical infrastructure meant to address past shortcomings and introduce a plethora of new features and options.
If you want to know more about the changes we're implementing, check out our last blog.
However, we are cognizant of the fact that adoption is just as important as development, when it comes to the ultimate success of such structural reorientations. Hence, in an effort to increase adoption and add a new dimension of purposeful engagement, we are introducing:
The Thunder of Clash: Live from (16th Jan 10:30 AM UTC to 28th Jan 10:30 AM UTC)
With this campaign we have essentially gamified almost every form of engagement with Dfyn V2 testnet. Whenever you successfully complete a task, you will be awarded some points.
As the difficulty of the tasks increase, so does the number of points accrued to your name.
Tasks & Rewards:
Here are all the tasks covered under this campaign along with the point distribution.
Here are some additional pointers:
A user with more than or equal to 1600 points at the end of the tournament will get 1 $DFYN token for every 2 points earned.
A user with less than 1600 points at the end of the tournament will get 1 $DFYN token for every 3 points earned.
Users who complete all 8 tasks on all 12 days will get additional 2500 $DFYN tokens.
Top 1000 users in the leaderboard will be eligible for these rewards. In the event of a tie, the user achieving the end score first will be eligible for the reward.
UTC time will be applied to the competition.
Testnet Tokens:
Users can claim the testnet tokens here to test the product using the below links:
(Links will be added on 16th Jan 10:30 AM UTC)
With these series of activities, our sole intention is to incentivize you to experience the finest offerings that any DeFi tool has the capability of offering. Our team has tirelessly worked to isolate and rectify every single possible pain point that any DeFi user can face. Dfyn V2's mainnet launch is imminent, and we can't wait for you to see it in action.
Note: Minimal Transaction fees will be incurred to complete the above mentioned tasks since the competition will run on Polygon Mainnet with Testnet tokens.
About Dfyn
Dfyn's vision is to become a one-stop solution for all trading-related activities. Dfyn is a fully decentralized multi-chain trading exchange that offers cross-chain swaps powered by Router Protocol and has now launched RFQ-based orders for better capital efficiency.