DeQuest and Shatterpoint Partnership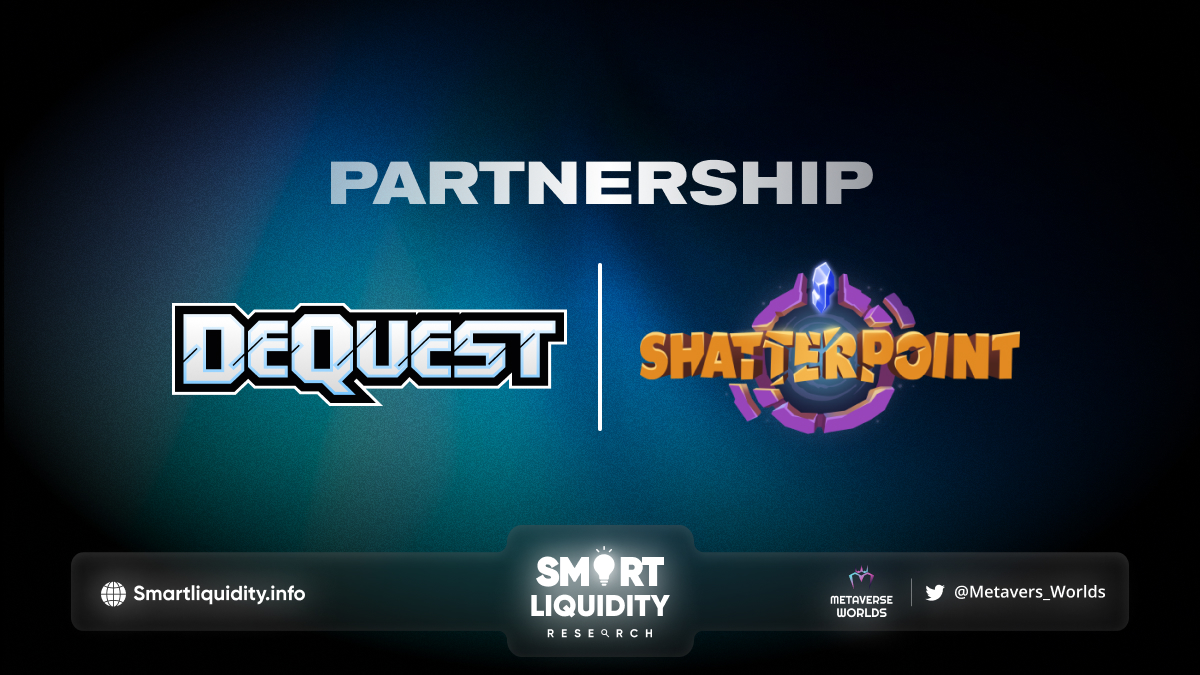 DeQuest has teamed up with Shatterpoint for an epic collaboration!
As you know, DeQuest is a Metaverse hub with a focus on gamified learning and user reputation building, and as such Shatterpoint fits their values and goals perfectly. They are a Polygon-powered, action RPG mobile game with some interesting Play & Own incentive structures.
Shatterpoint SBTs and the DeQuest MetaPassport.
The Shatterpoint Soulbound Tokens (SBT) will be added to your GameFi identity via DeQuest's proprietary MetaPassport. Which serves as your ID throughout the whole Metaverse. To increase the number of abilities and trophies on your profile, perform various tasks such as connecting your Steam account and completing additional missions on the DeQuest platform will be provided in the future.
The MetaPassport is a crucial part of the DeQuest Reputation Layer, identifying a new generation of players who are actually improving web3 ecosystems. High-level MetaPassport users will have access to private forums for open discussions with like-minded players of similar skill levels, as well as exclusive awards and game beta testing.
About Shatterpoint
Shatterpoint is an NFT-based, Free-to-Play (F2P), action RPG mobile game built on the Polygon blockchain. Players battle in a Player vs Environment (PvE) campaign to gain Abilities, Experience, and the Equipment needed to take on the challenge of Player vs Player (PvP), the combat mode where in-game Tokens, rewards, and leaderboard domination are at stake.
Unlike other unsustainable Play-to-Earn and Pay-to-Win games on the market, Shatterpoint focuses on skill-based Free-to-Play and Play & Own models. Shatterpoint is a level playing field. All players have the possibility to upgrade to an NFT-powered Hero and acquire NFT Runes via gameplay. At this point, Shatterpoint becomes a Play & Own game offering players a near-infinite number of playable strategies.
About DeQuest
DeQuest is the first platform of its kind for Metaverse users who want to understand blockchain gaming concepts, through skill level progression and guided learning. It serves as a bridge to easily track users' knowledge and skill levels across Metaverse ecosystems. As well as their ability to carry out different jobs in the Web3 world.
SOURCE:
https://medium.com/dequest/dequest-x-shatterpoint-3d2dd173d744