1inch Partnership with Beefy Finance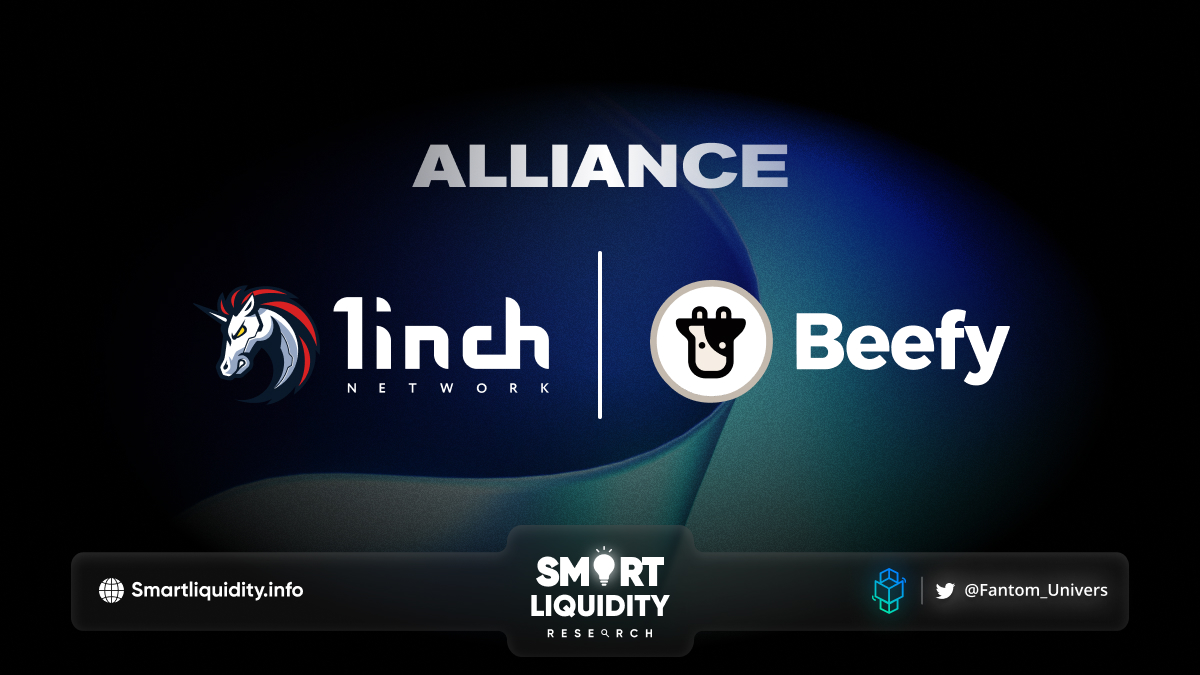 1inch Partnership with Beefy Finance, a Decentralized, Multichain Yield Optimizer that allows its users to earn compound interest on their crypto holdings
ZAP in from any asset
The first step for users wanting to ZAP into a vault has always been to obtain one of the underlying tokens needed for the liquidity position. This can be problematic for vaults built around new protocols, tokens or liquidity pools. Where the liquidity of the tokens you need is relatively low or limited to just a few places. Nothing takes the buzz out of an exciting new vault or Launchpool Boost. Like struggling to get the tokens you need to access it. As 1inch announced its Partnership with Beefy Finance.
The solution is a ZAP product which removes the need for an initial swap. Taking you from common blue chip tokens (e.g. WBTC, ETH), native tokens (e.g. MATIC, BNB) or stablecoins (e.g. USDC, USDT, DAI) into those underlying tokens, building the liquidity position and then depositing that position into vaults for autocompounding. That way, you can access their market-leading returns on new products. Without handling anything but the tokens and stables you already have in your wallet.
Launching Beefy ZAP V2 powered by 1inch
New ZAP V2 tool on 7 of their chains: BSC, Polygon, Optimism, Arbitrum, Fantom, Avalanche and Aurora.
To use, simply find a vault you love, and use the "Select Token" drop down menu on the "Deposit" tab to choose the asset you want to deposit with. The "Zap Route" section will then show you the route that they are suggesting and an estimate of how much you'll receive after all costs are deducted. You can even choose your preferred slippage levels!
The new ZAP V2 tool is a big improvement over the previous generation, and even allows you to ZAP into their single-asset vaults – including BIFI Maxi – with the token of your choice.
­
About Beefy Finance
Beefy is a Decentralized, Multichain Yield Optimizer that allows its users to earn compound interest on their crypto holdings. Beefy earns you the highest APYs with safety and efficiency in mind.
­
About 1inch
1inch is an exchange aggregator that scans decentralized exchanges to find the lowest cryptocurrency prices for traders, and is powered by its 1INCH utility and governance token.
­