PenguinKarts Strategic Acquisition with VEMP Studios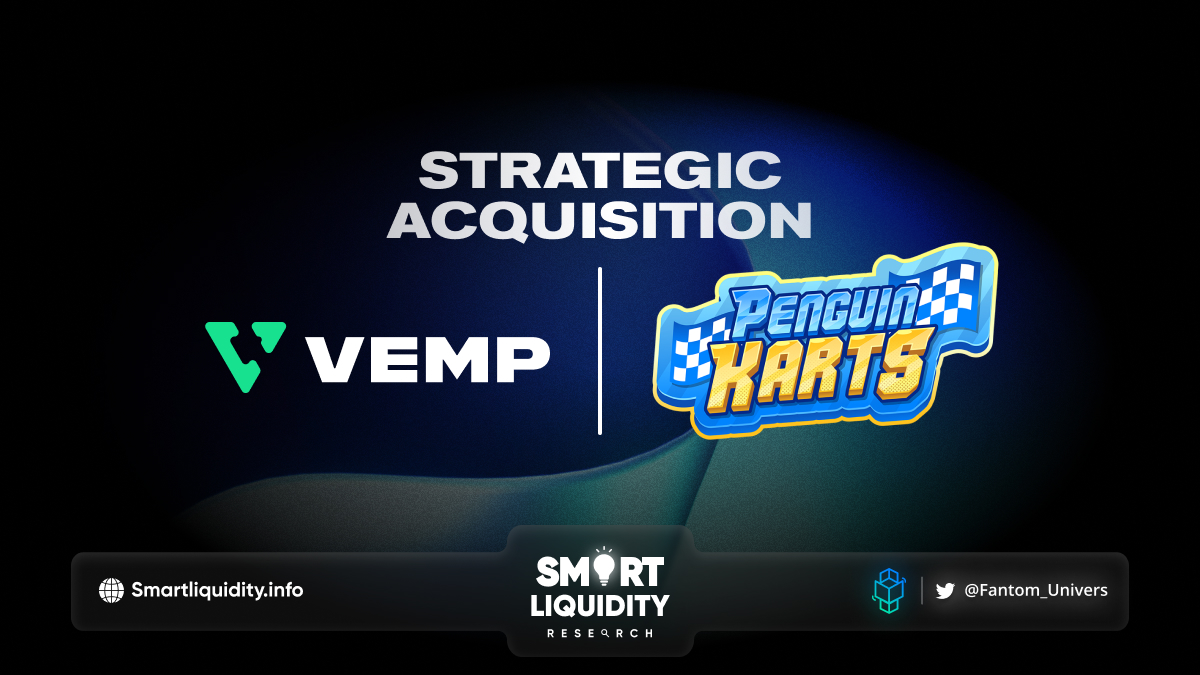 PenguinKarts Strategic Acquisition with VEMP Studios, a collective of investment initiatives comprising VEMP Studios, VEMP Ventures, VEMP Trading & VEMP Guilds.
The ecosystem (exc. VEMP Trading) is built around and powered by their permission-less financing platform where anybody can contribute and put capital forward to fund the development, investment and in some cases the entire acquisition of on-chain games. As PenguinKarts announced their Strategic Acquisition with VEMP Studios.
Their Studio & Venture arms specifically focus on next generation on-chain gaming protocols and infrastructure.
Their Guild monetises in-game on-chain assets, lowering the barrier to entry when it comes to crypto games.
The Acquisition
Some specifics around the acquisition itself and what it means for existing investors in the ecosystem going forward. Penguin Karts are planning on migrating the PGK token & protocol from Fantom (FTM) to Binance Smart Chain (BSC) in order to join the VEMP Games ecosystem. This time is verifiable on the blockchain as the exact time of ownership transfer. In order for existing holders to successfully migrate. They'll require you to send your $PGK tokens to this multisig address,
0xBF909f4213fab3AfEfc28C840d9ffc2516e12afB
Successful completion of the migration will result in you qualifying for the exact USD amount of the new BSC token as they held at the time of the snapshot mentioned above. The deadline for completing the migration will be 28th Feb 2023 at 23:59 UTC.
­
About Penguin Karts
An immersive 3D battle-racing game built on the blockchain. Players can race against each other earning NFTs along the way that can be used in game or sold at the in-game marketplace. It even allows spectators to place bets on their favorite drivers in the Penguin e-Sports Lounge. In addition, the platform's player-friendly tokenomics strives to create a sustainable NFT economy by facilitating the exchange of NFTs and other digital collectibles in the Penguin Karts marketplace.
­
About VEMP
Featuring industry leading staking pools, play-to-earn games, Metaverse events organization and a P2E and GameFi focused incubator, vEmpire is truly the gateway to the Metaverse.
­