Axelar Brings Cross-Chain Swaps to Fantom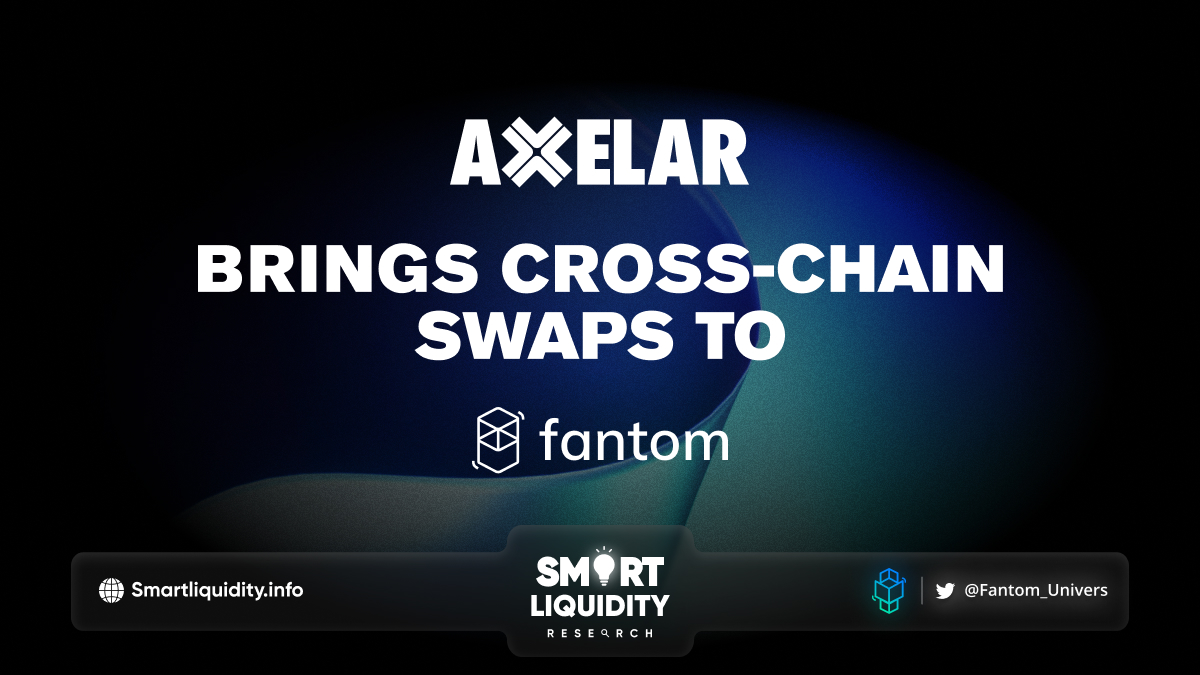 Axelar Brings Cross-Chain Swaps to Fantom, Axelar network is a blockchain that connects blockchains, enabling universal Web3 interoperability.
The blockchain universe contains dozens of players, each with its own active ecosystem. For cryptocurrencies to live up to their potential of being borderless and universal, a system to connect these chains is important. As Axelar Brings Cross-Chain Swaps to Fantom.
Axelar is a network that unlocks this potential by connecting 30 chains, including Fantom, to offer cross-chain communication. It brings secure, decentralized interoperability to every connected chain.
How does Axelar work?
Network – The decentralized network itself, which is the proof-of-stake blockchain that connects the 30 chains on Axelar. It's run and maintained by validators.
Gateways – The smart contracts deployed on every chain to enable cross-chain communication. Axelar validators monitor gateways for incoming transactions on one chain and execute the transactions on the destination chain.
Dev Tools – Axelar offers simple SDKs and APIs that allow developers to build cross-chain features into their dApps, such as transferring assets between any pair of addresses on two separate chains—all without having to learn new programming languages.
The Integration
Provides a seamless user experience through the use of General Message Passing (GMP), which lets developers call contracts on any chain connected to Axelar.
dApps and their users can send and receive any payload across chains, including data and function calls. For example, developers can build DeFi apps that use NFTs minted on another chain as collateral, without having to wrap and move the NFT across chains.
­
About Fantom
Fantom (FTM) is a smart contract platform for digital assets and DApps designed to overcome the limitations of the previous-generation blockchain networks facing the blockchain "trilemma." The platform can execute multiple blocks simultaneously using its unique asynchronous byzantine fault tolerance consensus algorithm. FTM is the native utility PoS token of Fantom powering the ecosystem.
­
About Axelar
Axelar delivers secure cross-chain communication for Web3. Secure means Axelar is built on proof-of-stake, the battle-tested approach used by Ethereum, Cosmos, Avalanche, and more. Cross-chain communication means you can build a complete experience for your users that lets them interact with any asset, any application, on any chain with one click.
­