EZswap the first NFT DEX on Polygon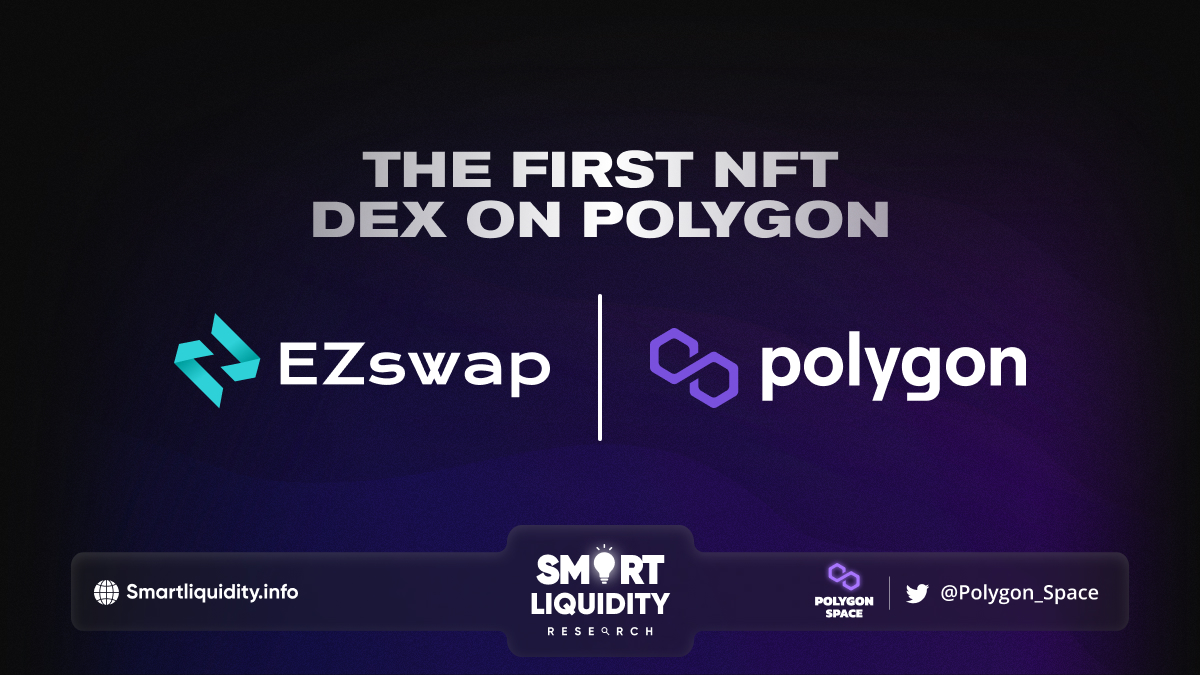 EZswap is honored to be the first NFT DEX on Polygon. And look forward to forming meaningful connections within the Polygon ecosystem.
The Polygon ecosystem offers EZswap many advantages such as co-marketing campaigns, NFTFi resources, GameFi resources, and various community channels. It is a space full of builders even in a bear market. EZswap ultimately decided to expand to Polygon based on three factors: NFT Potential, Brand Impact, and GameFi Ecosystem.
Polygon is also persistent to bridge the gap between Web 2 and Web 3 through social networks, notably with Lens Protocol which in our view builds the best social ecosystem.
EZswap believes that NFT DEX will be the most important infrastructure in NFTFi as it helps facilitate NFT loans, derivatives, and market making. Hence, EZswap is eager to partner with any NFTFi project and provide support in any way it can.
Furthermore, Polygon has the best reputation in Web 2. They have successfully forged partnerships with many major brands, particularly in the Web 2 sector. This competitive edge has made it a star amongst all the other chains. EZswap is very interested in helping brands launch their utility-based NFTs. Which are well-suite for the AMM mechanism at boosting liquidity. For enterprises, choosing an NFT DEX over a marketplace is often the better choice.
Last but not least, EZswap is focusing on making contributions toward the NFT industry as a whole. And would like to help potential Web 3 projects by reducing their costs and lowering barriers of entry. Many GameFi projects don't have the resources to hire many engineers to develop a native NFT trading platform. They are very happy to provide its API for free, meaning projects don't have to spend money outsourcing this important task in order to access a high-quality NFT DEX. Additionally, it is worth noting that most NFTs collections launched by GameFi project are fungible and have minimal price differences within the same rank, which makes NFT DEX the best choice for GameFi projects instead of a general marketplace. Polygon is making great strides in the development of GameFi, and they believe that EZswap can make it even better, drawing more builders to the Polygon ecosystem.
About EZswap
EZswap is the first community-centered ETH NFT DEX that uses an AMM model to solve the problem of NFT liquidity and also the first Polygon NFT DEX, with a focus on the needs of sellers, including instant selling and GameFi & Utility NFT built-in DEX integration.
SOURCE:
https://medium.com/@EZswap/why-polygon-2a74c2ee0bda