Lasmeta and Yesports Strategic Partnership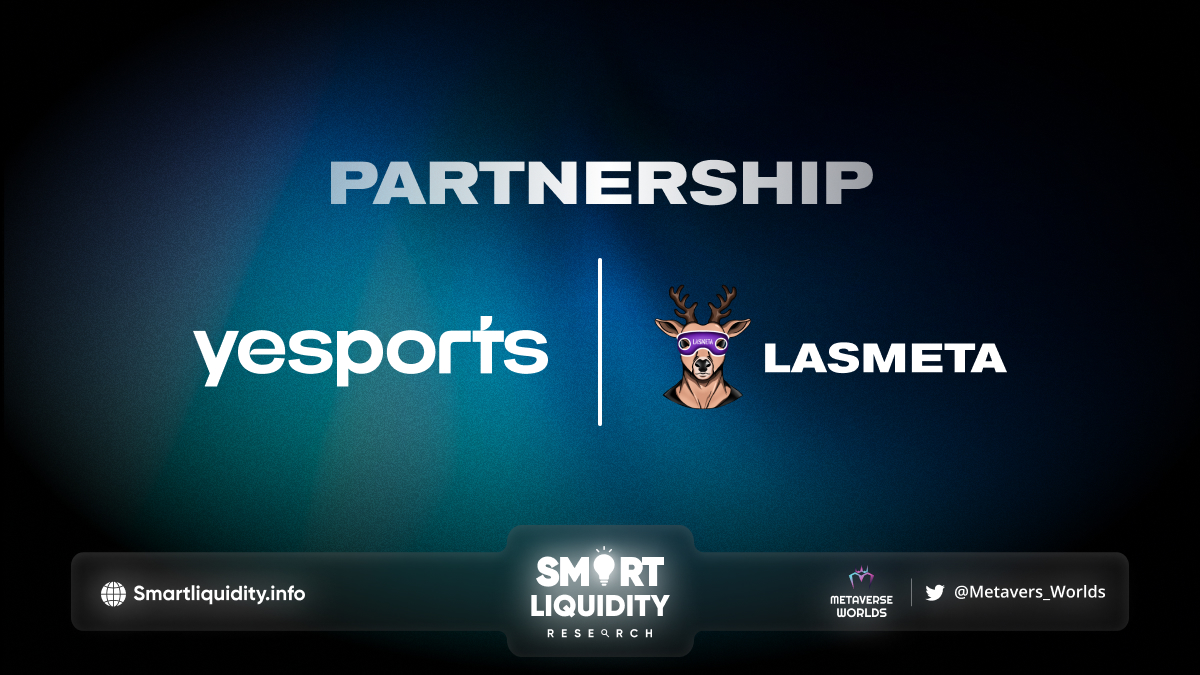 Lasmeta, the ultimate gaming and earning experience, has teamed up with Yesports, the world's largest Web3.0 esports engagement platform.
Lasmeta and Yesports is launching esports into the next level of fan engagement through the power of Web3.
They can't wait to see the impact this partnership will have on the gaming and esports communities. With the power of Web3 and the expertise of both teams, they are confident that this partnership will pave the way for the future of fan engagement in esports.
Yesports offers a revolutionary way for esports teams to engage with their fans by providing the technology needed to unlock the potential of Web3 fan-to-team experiences. With their NFT marketplace, utility-first NFTs, and metaverse, Yesports delivers unrivaled fan rewards across a host of Web3 integrated products.
This partnership is a perfect fit for Lasmeta, as they strive to provide the most immersive and rewarding gaming experience possible.
About Yesports
Yesports — the world's largest Web3.0 esports engagement platform, set to launch esports into web3. Yesports harnesses the benefits of web3 with utility-first NFTs, an NFT marketplace and an esports-focused metaverse, offering a novel platform for fans to directly engage with their favorite esport teams like never before.
About LasMeta
LasMeta is a play-to-earn VR poker gaming platform built on the Ethereum blockchain and powered by Unreal Engine 5. The games are free to participation. LasMeta has both an ERC-20 governance and utility token. There is also 7000 pieces of NFT collection named "Gambdeers Club" and a side product called "Deer Club Exclusive "DCE" PASS, which is limited to just 700 produced to add more value to the project and provide more benefits to users. LasMeta's primary target audience is for the GameFi, Metaverse, NFT and De-Fi verticals.
SOURCE:
https://lasmetaio.medium.com/strategic-partnership-with-yesports-6f526548eedb