Multichain anyCall V7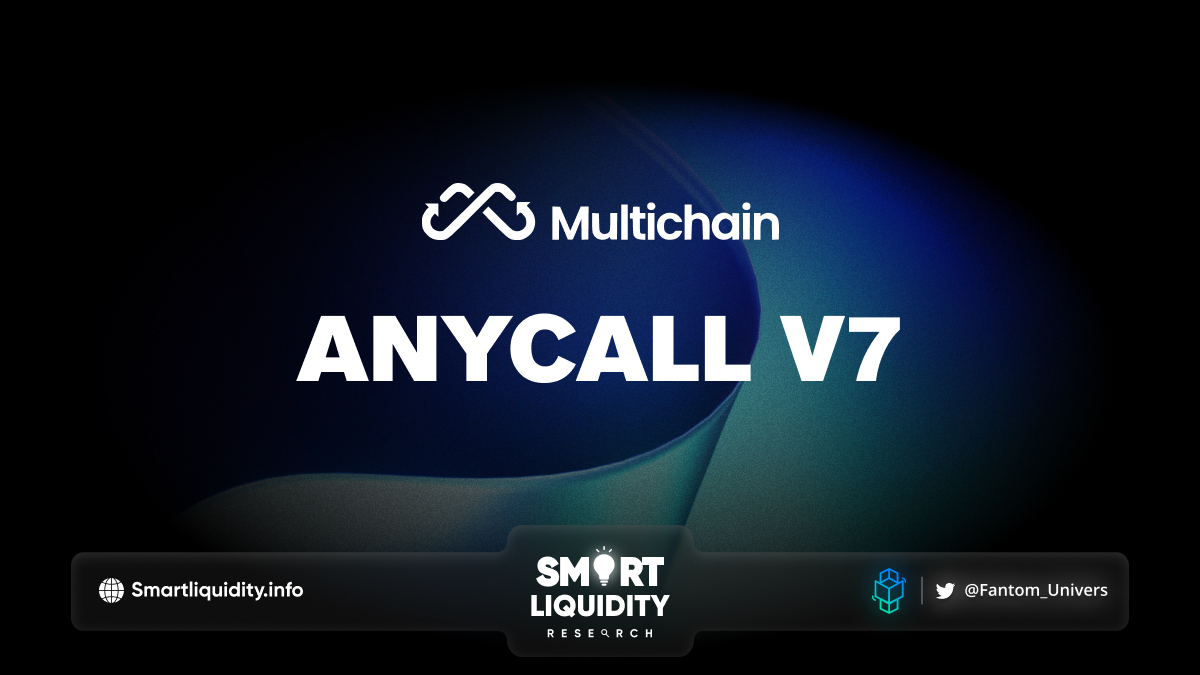 Multichain anyCall V7 enabling the business logic implemented by different smart contracts on different chains to be linked through anyCall.
anyCall is a new generation of cross-chain messaging protocol launched by Multichain. Now presenting Multichain anyCall V7.
Vision of the future — anyCall:
Chains <> Chains.
DApps <> dApps.
dApps will communicate across chains (cross-chain dApp), more than simple multiple-chain deployments (multi-chain dApp).
With just one transaction, anyCall can send arbitrary data, like smart contracts, NFTs, messages, tokens, and data to any other blockchain.
Mechanism
anyCall Function — Resides on the source chain.
Multichain MPC nodes — The anyCall contract resides in a common MPC address on all blockchains. The contract detects the invocation of the anyCall function and performs security and validity checks before relaying the message to the destination chain.
anyExec Function — Resides on the destination chain. The anyExec function receives the instructions sent from the source chain through the anyCall contract and executes.
What you can do with anyCall?
Cross-chain DEX – DEXs will be able to pool liquidity across multiple blockchains and make cross-chain swaps a seamless process. Common liquidity pools will ensure efficient utilization of liquidity and with less slippage.
Cross-chain lending protocols – Will enable users to deposit on one chain and borrow from other chains. While allowing users to pursue yield arbitrage and other strategies, they could also maintain accounting between the different chains.
Cross-chain arbitrage bots – anyCall will be ideal for price settlement, or arbitrage between chains. This will unify assets, no matter where they reside.
Cross-chain oracles – The interface with real-world asset prices will take a leap forward, since anyCall can be used to access and update oracles from any supported blockchain, utilizing oracles wherever they may be, but allowing Dapps to reside on all chains.
­
About Multichain
The ultimate Router for web3. It is an infrastructure developed for arbitrary cross-chain interactions.
­