Playdex and Kingdomverse Partnership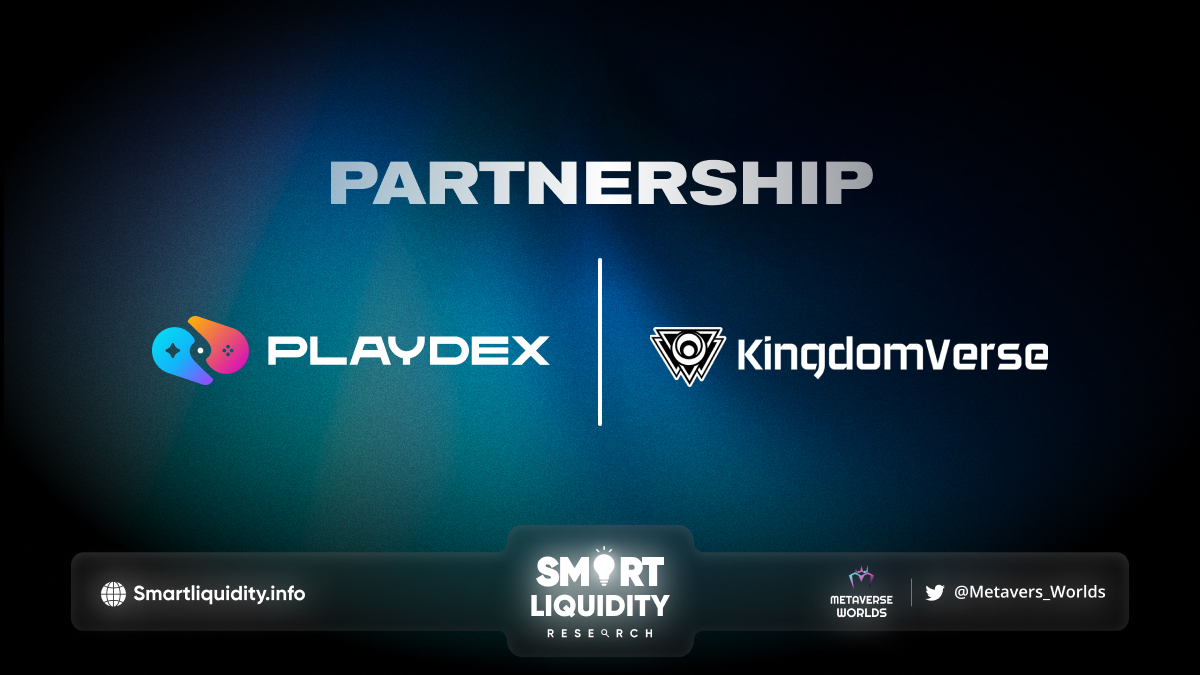 Playdex is proud to announce its partnership with a metaverse that is revolutionizing the realm of mobile gaming Kingdomverse.
Kingdomverse is a gaming ecosystem made of various casual mobile games, united by a dynamic open-world social hub where players can socialize, form guilds, trade assets, and battle one another. All the games in Kingdomverse are interconnected by tokens and NFTs that you can use across all games in this first ever Mobile Gaming Metaverse, empowering its community with true ownership of digital assets through a unique Play-to-Own model.
They recently released their first mobile game title, Defend the Kingdom (DTK). In this high-quality PVP Tower defense game, your mission is to restore peace to the Monkey Kingdom by fighting an army of demons. Choose from over 45 kinds of Monkey Legend Heroes and assemble your strategic team to defeat the invaders.
Gameplay is super fun with Defend the Kingdom's two different game modes! In PVP Mode, you can compete against other Kingdom Guardians as you battle waves of enemies and collect rewards in the form of $KING, the native token of Kingdomverse. Or you can team up with other players in Co-Op Mode! Team up with your friends or newfound allies and survive as long as you can for more prizes.
Are you ready to explore this fascinating new realm? Now is the best time to start playing Defend the Kingdom, because you can join their latest King's Crown Tournament! The top 1,500 players will win a share of 250,000 $KING, while the top 100 players can receive up to $5,000 USDC. The tournament started on Jan 16 (11am HKT) and will last up to Feb 6 (11am HKT).
Defend the Kingdom's game page is also already up on the Playdex game hub! Playdex is so delighted to join forces with Kingdomverse and bring more possibilities to both communities.
About Playdex
Playdex is a social gaming platform where we make it easy for players to have fun and play web2 and web3 games for free together with their friends.
Make an account on Playdex today to get access to 500+ games! To sign up, simply connect your crypto wallet to our website. Soon, you can participate and win rewards from our tournament leaderboards.
You can also join our online community, where you can share your thoughts on the games you're currently playing with 20,000+ Playdex gamers!
SOURCE:
https://medium.com/playdex-io/playdex-is-partnering-with-kingdomverse-90259f92d269