Unstoppable Partnership with Gather Network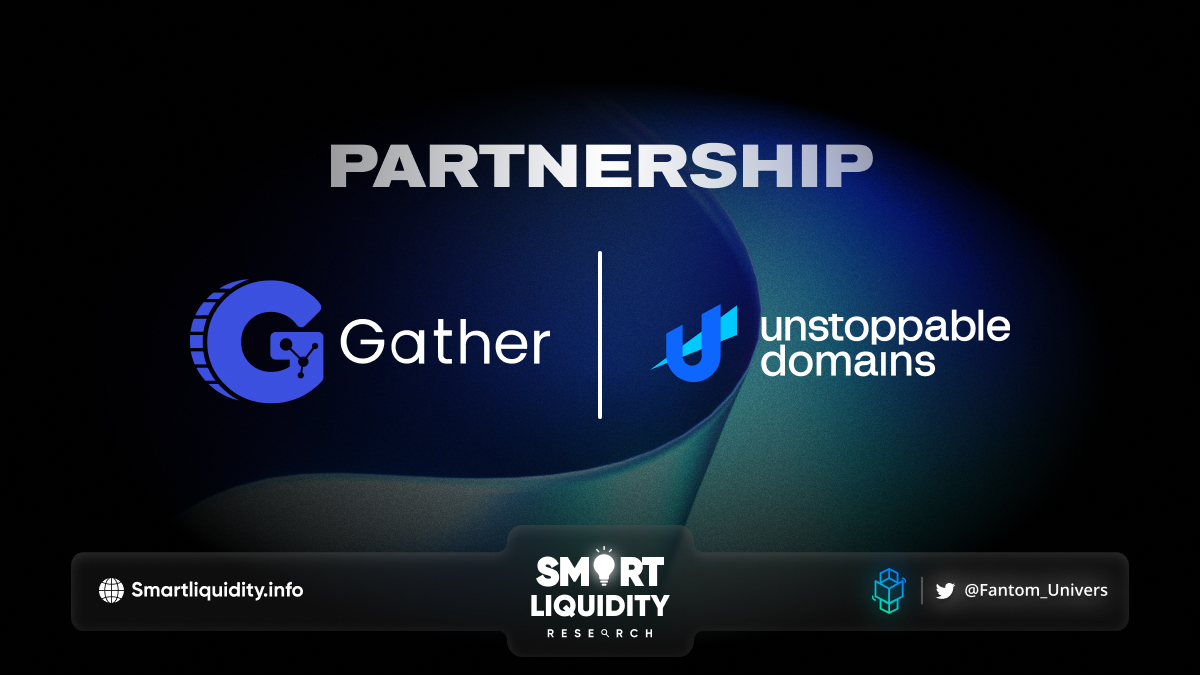 Unstoppable Partnership with Gather Network, will be working on a builders' program to reach out to as many developers as possible to build on the Gather layer one.
Gather is always on the lookout for strategic partners in the Web3 domain space and collaborating with Unstoppable Domains, both technically and creatively has unlimited potential. From frictionless onboarding to creating a portable, persistent digital identity, Gather users will be able to benefit from this partnership. As Unstoppable announced its Partnership with Gather Network.
Integrated Unstoppable Domains for the community hub
Users will be able to create a free Unstoppable Domain with their email
Gather.blockchain domain will use by Gather
This collaboration with Unstoppable Domains will provide incentivization to the developers who will be building on the Gather chain without paying any gas fee.
The Gather Network
They are on a mission to bring back decentralization to the blockchain space by focusing on incentivizing website owners/publishers who have high stickiness to act as nodes for Gather Network. So as these publishers grow & earn through their visitors based on their usage, a new proof of availability mechanism will be formed, thus promoting the Gather Network & eventually making it more secure. Eventually, reducing the carbon footprint & providing developers with an extra source of income while they focus on building customer-centric dApps that can make the world a better place.
­
About Unstoppable Domains
Founded in 2018, Unstoppable Domains is building a digital identity platform for Web3. Unstoppable Domains offers Web3 domains minted on the blockchain that give people full ownership and control of their digital identity, with no renewal fees. With Unstoppable Domains, people can replace lengthy alphanumeric crypto wallet addresses. With a human-readable name and log into and transact with hundreds of apps, wallets, exchanges and marketplaces.
­
About Gather
Building a new blockchain protocol where publishers will be incentivized to run nodes. To become one of the most decentralized networks and earn more via their visitors. While developers can create dApps thanks to low fees and fast transactions.
­