DeQuest joins forces with Oxya Origin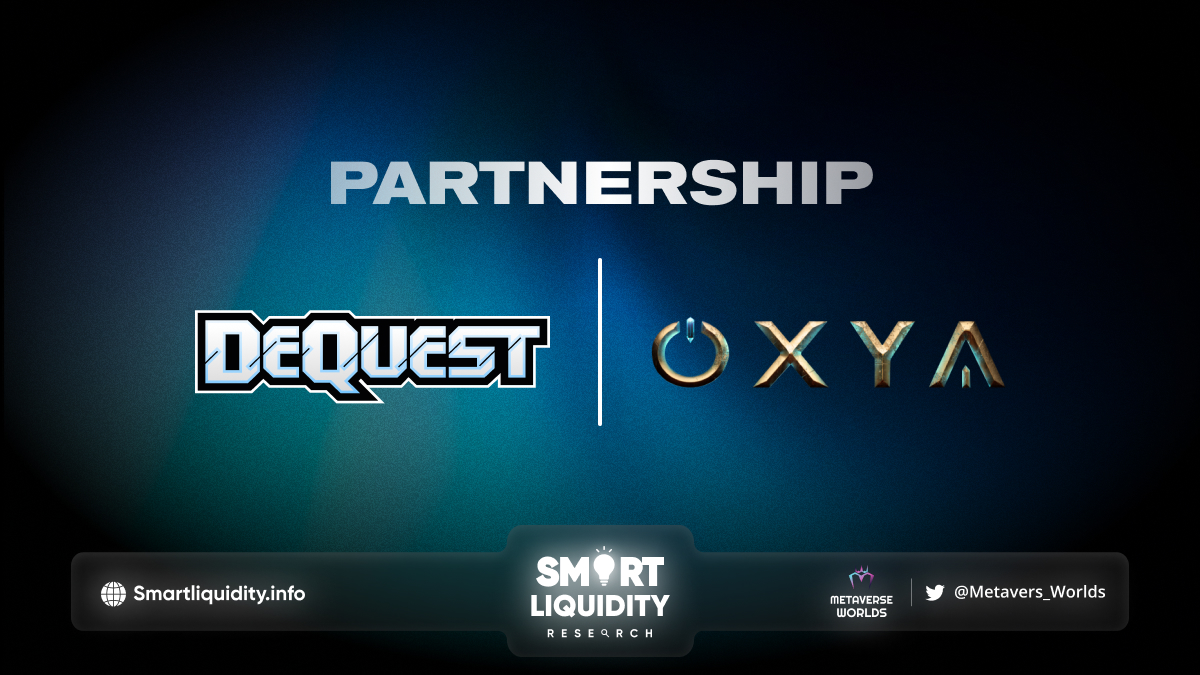 DeQuest is excited to announce that they have welcomed a new member to its family: Oxya Origin.
DeQuest and Oxya Origin will be exploring the Metaverse together and providing valuable and engaging experiences for their communities. By utilizing DeQuest's technology, they will create entertaining, educational and rewarding activities for Oxya Origin players.
About Oxya Origin
Oxya Origin is a Play & Earn game, developed on Unreal Engine 5, and taking place in a dystopian galaxy. The game is designed to leverage NFT & blockchain technology to allow self-ownership of in-game assets and a frictionless player-to-player economy.
The project is currently developing multiple P&E MetaGames in anticipation to The OXYAVERSE, an immersive virtual world owned by the community and designed to give users purpose to play & interact through GameFi and the power of design & storytelling.
The open-world virtual game consists of three planets with distinct cultures & environments that reflect the history of the tribes that inhabit them. Culture, Entertainment & Business thrive.
About DeQuest
DeQuest is the first platform of its kind for Metaverse users who want to understand blockchain gaming concepts, through skill level progression and guided learning. It serves as a bridge to easily track users' knowledge and skill levels across Metaverse ecosystems, as well as their ability to carry out different jobs in the Web3 world.
SOURCE:
https://medium.com/dequest/dequest-x-oxya-origin-2ad7a22474a