FishVerse partners with Unfreeze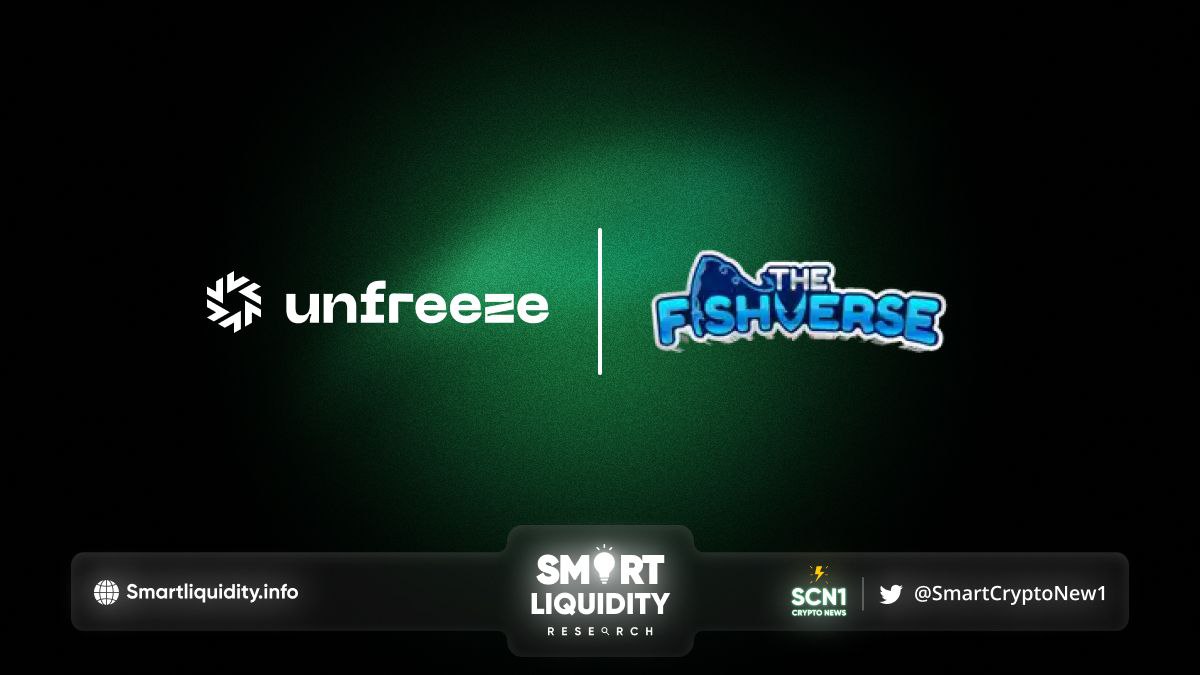 FishVerse partners with Unfreeze a DK & user-friendly platform that allows Web3 games to launch faster and reduce the costs of R&D.
Unfreeze helps ease some difficulties by offering FishVerse a wide variety of alluring advantages. This, in turn, helps to address some of the issues.
FishVerse will be able to expand its business more quickly and attract the attention of people worldwide if they maintain its focus on lowering the entry barrier for excellent games and one-of-a-kind initiatives such as FishVerse.
Partnership Highlights
Both parties will be able to raise the rate at which they are growing and broaden their exposure to new populations as a result of their participation in this relationship. Both FishVerse and Unfreeze are overjoyed to be in a position where they can have a positive impact on the overall quality of gaming experiences that are made available to players in various regions of the world.
Unfreeze eliminate the requirement for game developers to deal with the technical documentation that is largely understandable by Solidity developers by assisting game developers in rapidly building on the blockchain of their choice.
They are able to add GameFi solutions and administer their game all from the same location when they use their Game Admin Panel. They are able to easily develop an in-game marketplace for their assets, enable micropayments, facilitate Fiat-to-NFT transactions and NFT rentals, mint game-specific collections, and distribute straight to players.
In a nutshell, they incorporate the game onto the blockchain in order to publish it in a much more expedient and cost-effective manner.
ABOUT FishVerse
FishVerse is a revolutionary fishing game that is fully open-world and decentralized. Millions of fishing and p2e enthusiasts can experience the closest thing possible to real fishing inside of a vibrant community. Upgrade your items, monetize your catches, and utilize NFT fishes, building business, and other activities… All of this will be available from any device.
RESOURCES