WeRent and Ransverse Partnership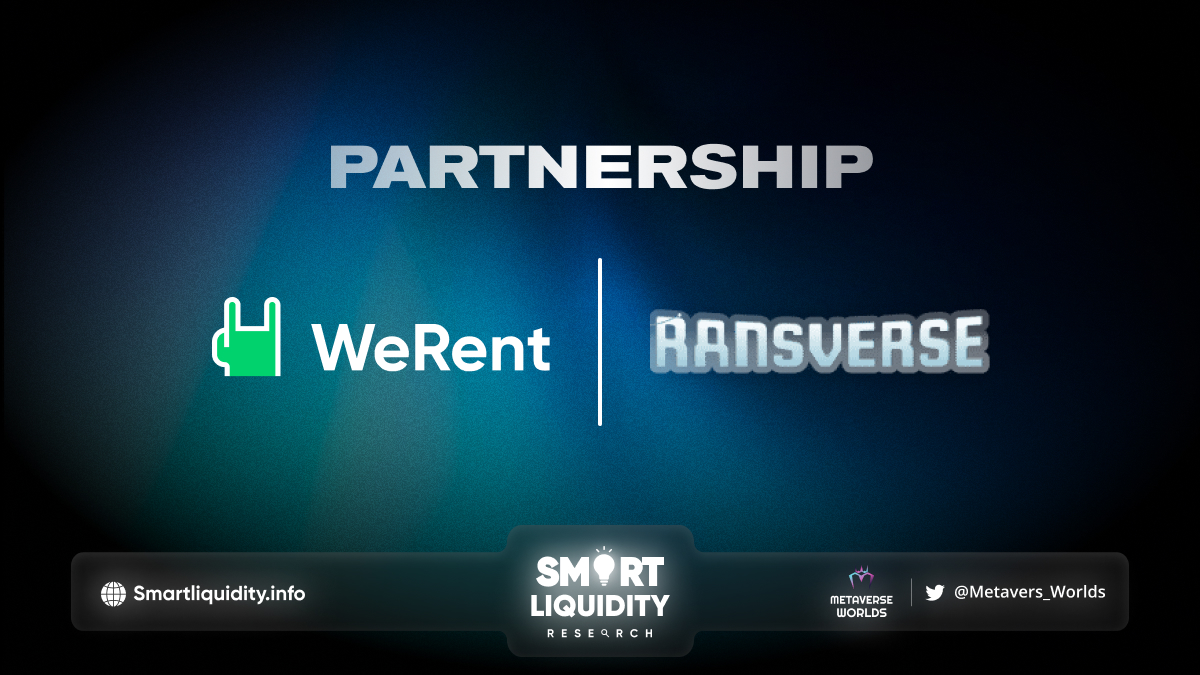 WeRent has a new partnership with Ransverse, a metaverse project created by Collaboration VCGamers, ShintaVR, and RANS Entertainment.
Ransverse's vision is to become the leading metaverse in Indonesia that connects digital spaces from offline-to-online to and online-to-offline by making things easier for you to do in the physical world.
Ransverse's mission is to collaborate with all stakeholders, continuously innovating and adapting to human habits. Leverage VR, AR, AI and mobile technology to create a seamless experience for Ransverse users.
Next, let's learn how to make an account in Ransverse! To create an account on Ransverse, you must have a cryptocurrency wallet. You can attach an existing cryptocurrency wallet that you have, or you can create a new one. Cryptocurrency wallets are free to create. There are 2 cryptocurrency wallets supported on the platform. The wallets currently supported on Ransverse are Trust Wallet and Metamask.
This is how to make Metamask!
Install the MetaMask extension in your browser.
Click on the MetaMask icon to launch it.
Read the Privacy Note and click "Accept".
Read the Terms of use and click "Accept".
Create a password of at least 8 characters. Enter it in the "New Password (min 8 characters)" column, then enter it again in the "Confirm Password" column
After you have entered your password, press the "Create" button.
Copy the 12 words shown in the "Vault Created" window. We recommend that you save it in a file by clicking the "Save" button
Word As File button". You can restore access to your ETH wallet with the help of these 12 words if they are lost.
Once you have copied and saved the 12 words, click the "I have copied them somewhere safe" button.
Press the "Send" button.
Next, how to make Trust Wallet!
Install Trust Wallet
Click on the Trust Wallet icon to launch it.
Accept the Terms of Use
Save your Recovery Phrase
Verify your Recovery Phrase
Your Trust Wallet Is Ready
About WeRent
WeRent is the easiest way for anyone to rent and lend non-fungible token (NFT) assets. Those who contemplate buying an NFT from a specific project can either rent the NFT and experience the utilities or benefits that come with the said NFT. NFT rentals will be for individuals that need an NFT for a specific period. Ranging from art to utility NFTs, renting will not be limited to PFPs.
SOURCE:
https://medium.com/@werentnft/fresh-partnership-with-ransverse-f3c7ad77bd8