Umbria Partnership with Rocky Horror Show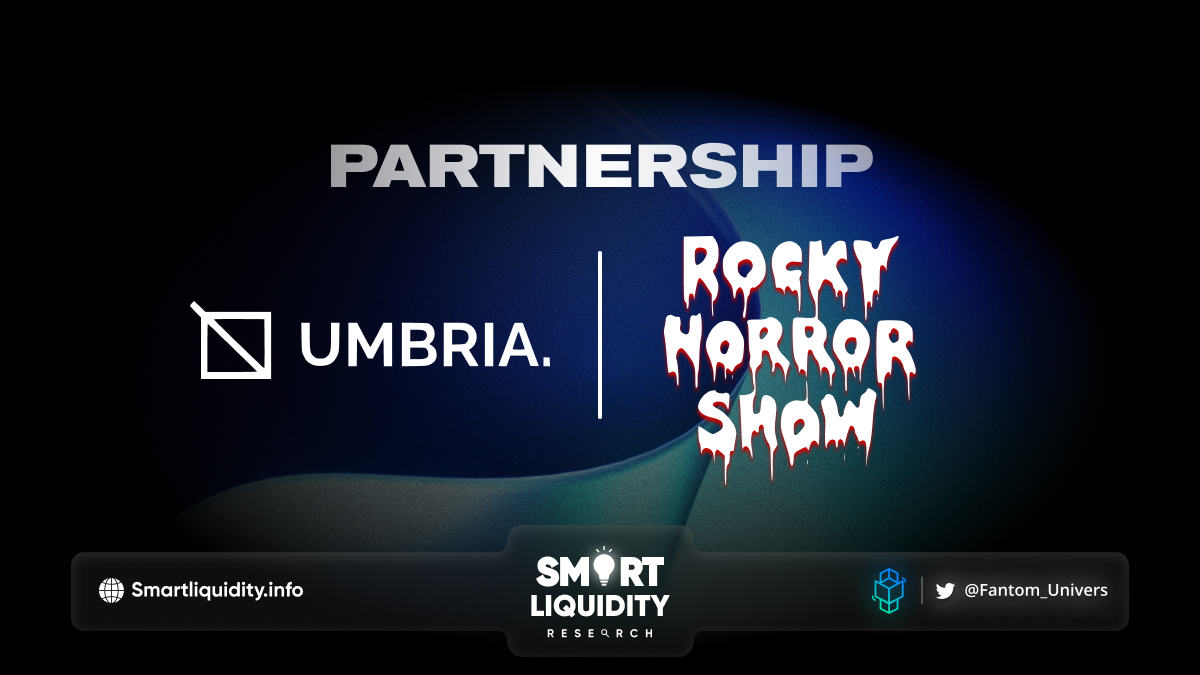 Umbria Partnership with Rocky Horror Show, an NFTs will be more than just collectibles and fandom, they represent a new form of identity. 
It's astounding, time is fleeting, madness takes its toll
The opening line of the pelvic-thrusting Time Warp from The Rocky Horror Show could also be the perfect description for the metaverse where fiction and reality merge… As Umbria Network announced its Partnership with Rocky Horror Show NFTs.
The Rocky Horror Show 50th anniversary
Richard O'Brien's classic sex horror comedy musical opened to an aghast world in 1973. The whimsical world it encapsulates continues to fascinate, captivate and titillate half a century later… and now you don't have to dream it, you can be it.
To celebrate Rocky Horror's 50th birthday year there's to be a release of The Rocky Horror Show NFTs, which are planned to be the passport to the Rocky Horror Show metaverse.
The Rocky Horror Show NFT collection and the metaverse
There's no crime in giving yourself over to pleasure. The metaverse is all about pushing boundaries, immersing, disrupting, heightening experiences and having fun, so you can be sure people are already getting naughty in it. Forget apes, penguins and 8-bit pixel punks and instead rose tint your world and get down to the transexual Transylvania vibe in Cyberspace.
This collection will allow you to buy unique Rocky Horror Show characters as NFTs. You can strut online like Frank-N-Furter, Rock like Eddie, be old school and stiff like Brad or Janet, play peek-a-boo as Magenta, toy with oblivion as Riff-Raff; want to blend in with the orgy of Rocky Horror characters? Be one of the Rocky Horror Party goers. Whatever you choose, be your fluid Rocky NFT avatar self and enjoy the fun and games, the dancing and the dressing up.
NFTs are intangible artworks that you own, which have value because they carry an absorbing meme power (and The Rocky Horror meme overflows with this), but there is more. These upcoming, highly desirable collectibles will give you a part in The Rocky Show story and be the keys and tickets to anywhere.
­
About Umbria Network
The home of cross-chain bridges and DeFi. They are building a suite of user-focused tools to facilitate easy adoption of DeFi technology.
­