Fabwelt Studios and Legends At War Partnership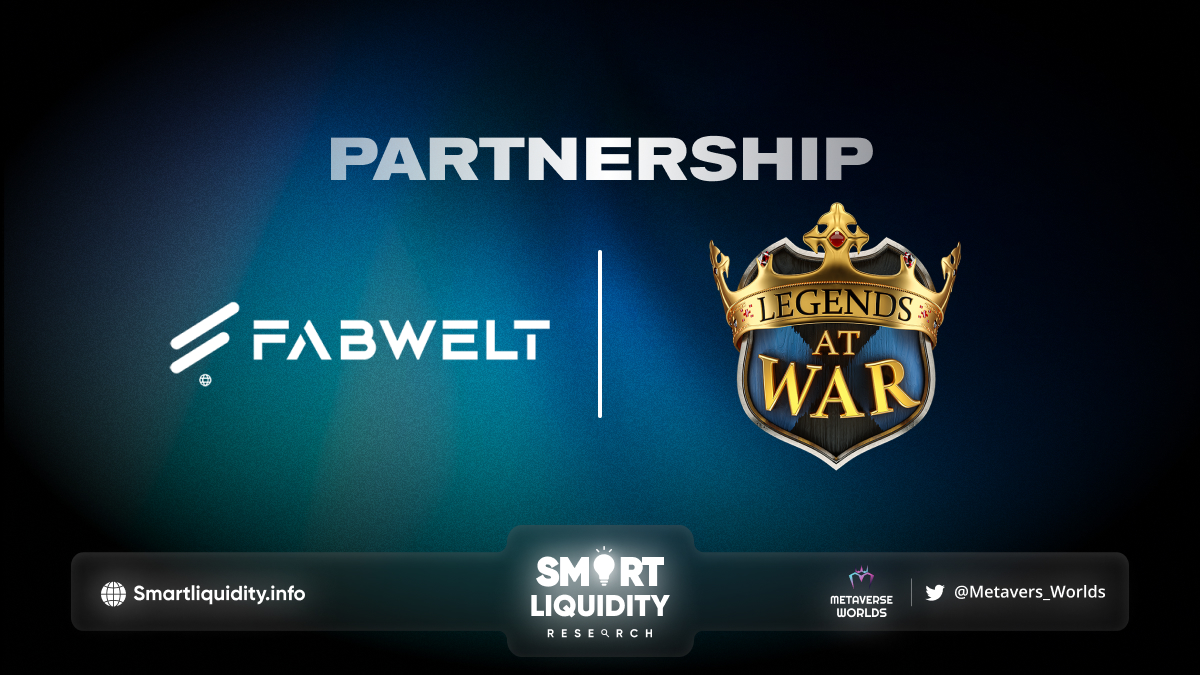 Fabwelt Studios joins forces with Legends At War to unleash the power of the GameFi Industry on the blockchain.
Fabwelt and Legends At War will provide cutting-edge and practical initiatives to the crypto/gaming sector. To top it all off, they look forward to assisting each other in growing our respective communities.
The partnership would involve gaming tournaments organized by Fabwelt exclusively for the LAW community and vice-versa.
Fabwelt and LAW will collaborate on a variety of social media activities that will increase awareness, cross-tournaments, cross-community AMAs, Exciting contests, and learning of games.
About Legends At War
Legends at war is a free-to-play and free-to-own MMORTS on the blockchain. This cross-platform game is available on Android, iPhone, Mac, PC, and browsers. Players can build cities, train armies, and hire and level up legendary heroes as they set out to conquer the Medieval world with battles of up to 100 participants.
Currently, Legends At War is hosting invite-only Beta Tournaments for large prizes. Its first Beta Tournament allowed 500 players to battle over 7 weeks for the prize of 2 $1250 gaming PCs and $1000 cash! Its  upcoming December 17th Beta Tournament will have 150+ winners with over $5000+ in prizes!
Each successive Beta Tournament features improvements to the gameplay, and graphics, and incorporates feedback from Beta players. Additionally, every player who registers and joins the tournament receives a free SoulBound Token that will provide utility in the public release in Q1 2023.
About Fabwelt
Fabwelt is a ground-breaking concept that integrates blockchain technology into the heart of high-quality games of all types and genres. With in-game NFTs, Play to Earn, and DEFI, we create a high-end gaming ecosystem and enhance the fun. A multi-genre gaming ecosystem that includes genres such as 3D First Person Shooter, Action-Adventure, Simulation, Strategy, Fantasy, and many others. In-game NFTs as assets, collectibles, and strategic utilities resurrect the fun of Blockchain gaming.
We incorporate all of our games into a never-before-seen digital reality. This is referred to as the Gamingverse. We provide the technology to have never-ending fun with features like Universal NFTs, digital cross-game identification, and multi-tiered tournaments, which are powered by gamers.
SOURCE:
https://fabwelttoken.medium.com/fabwelt-studios-joins-forces-with-legends-at-war-to-unleash-the-power-of-the-gamefi-industry-on-the-aca6f144f31c