ORN is now listed on FMFW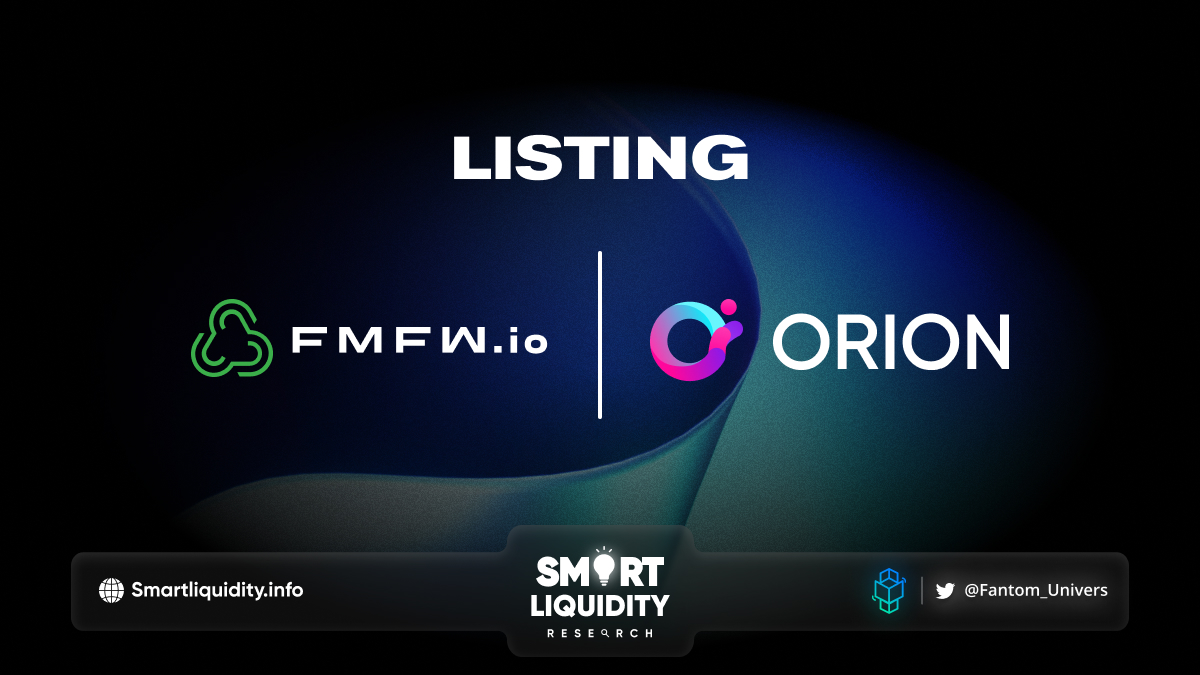 ORN is now listed on FMFW, ORN can now be traded with other popular digital assets, including USDT and BTC and against any of the 300+ listed cryptocurrencies via the mobile app. 
The exchange holds around $4 billion in liquidity, catering for both retail and corporate clients. Listing with FMFW enables users to buy and trade ORN in another location in addition to Orion Terminal, Orion Swap Widget and other top exchanges. As ORN is now listed on FMFW exchange!
What does Orion Protocol Offers?
Access the liquidity of the entire crypto market on one decentralized platform. Access the liquidity of centralized exchanges, decentralized exchanges, and swapping pools in one place.
Your key, your control: access bottomless liquidity without ever giving up your private keys. Simply connect your wallet and execute your order across any major exchange – even those you don't have accounts with.
Buy or sell your assets at the best price, every time. Orion aggregates all major exchange liquidity into one seamlessly aggregated order book to give you the best price possible.
Best prices, lowest fees, zero spread. By aggregating every exchanges' order book, Orion provides the best prices and lowest fees in market with almost zero spread – and zero slippage.
­
About FMFW.io
A crypto exchange on its fourth year run. Starting out their journey as the Bitcoin.com Exchange, FMFW.io rebranded to bring more crypto fan favorite products under their own brand into the market. Their platform offers rewarding staking with up to 100% APR and no lock-up, 500+ spot trading pairs and a mobile app that keeps you connected to your crypto on the go.
­
About Orion Protocol
Orion Protocol is the chain-agnostic protocol building the single point of access to the crypto market – powered by Orion's Universal Liquidity Aggregator. Orion Protocol is the first, and only, platform to provide decentralized access to CEXs, DEXs, and swap pools in one place, directly from users' wallets. As the first cross-chain, cross-exchange trading Terminal in market, Orion Terminal aggregates siloed liquidity into one place.
Website | Discord | Telegram | Twitter
­