Avault Integrates LIFI's SDK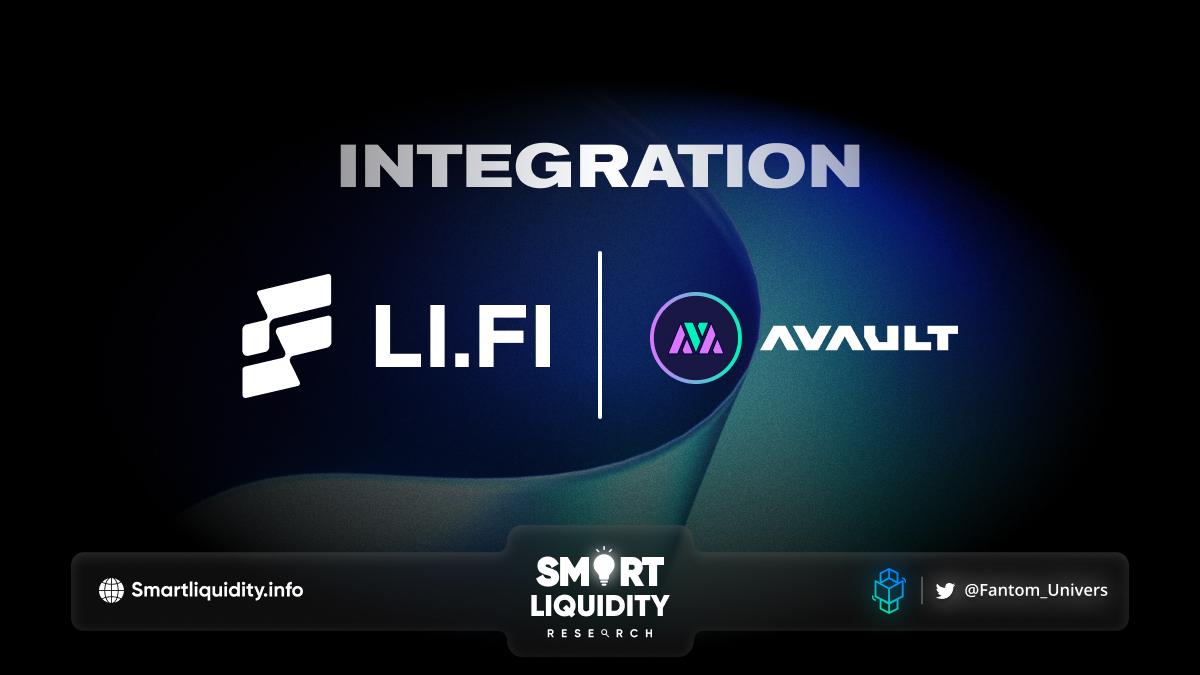 Avault Integrates LIFI's SDK, Users can now seamlessly bridge and swap assets across 16 EVM-compatible chains and Layer-2s without having to leave the platform.
LI.FI Powers cross-chain bridging and swapping inside Avault. As Avault Integrates LIFI's SDK
How to Join
Complete all the quests below and verify on Galxe:
Follow Arbitrum on Twitter
Follow Avault on Twitter
Follow LI.FI on Twitter
RT the event announcement
Deposit at least $10 of asset into Arbitrum Stargate from other chains via Avault
Note: Avault will take a snapshot every day, so make sure you keep your position during the snapshot
Closing Thoughts
This integration would not have been possible without the generous grant provided by Optimism.
Optimism is a layer 2 solution for Ethereum that enables faster, cheaper, and more scalable transactions. It uses Optimistic Rollup technology to aggregate transactions off-chain, allowing for higher transaction throughput and lower fees. This makes it ideal for applications that require high scalability and low cost. Optimism also provides a secure and reliable layer of security, ensuring the integrity of users' assets and data. Overall, Optimism is a valuable addition to the Ethereum ecosystem, providing the necessary infrastructure for the growth and adoption of decentralized applications.
­
About Avault
Avault is the ultimate omnichain yield platform powered by LayerZero, their goal is to lower the barrier to entry for users to use web 3 dApps. With Avault users only need to hold one asset on one chain supported by the protocol to interact with DeFi applications on other chains, abstracting away the technicals of the complex cross-chain world.
Website | Twitter
­
About LI.FI
The most advanced bridge and DEX aggregator with smart routing capabilities to find the best route to move any asset on any chain, to another asset on another chain. We have added support for 13 bridges across 15+ EVM-compatible chains, along with all DEX aggregators & DEXs on those chains, into a single solution that is available as an SDK, widget, or API.
Website | Twitter
­­