Frontier partners with Concordium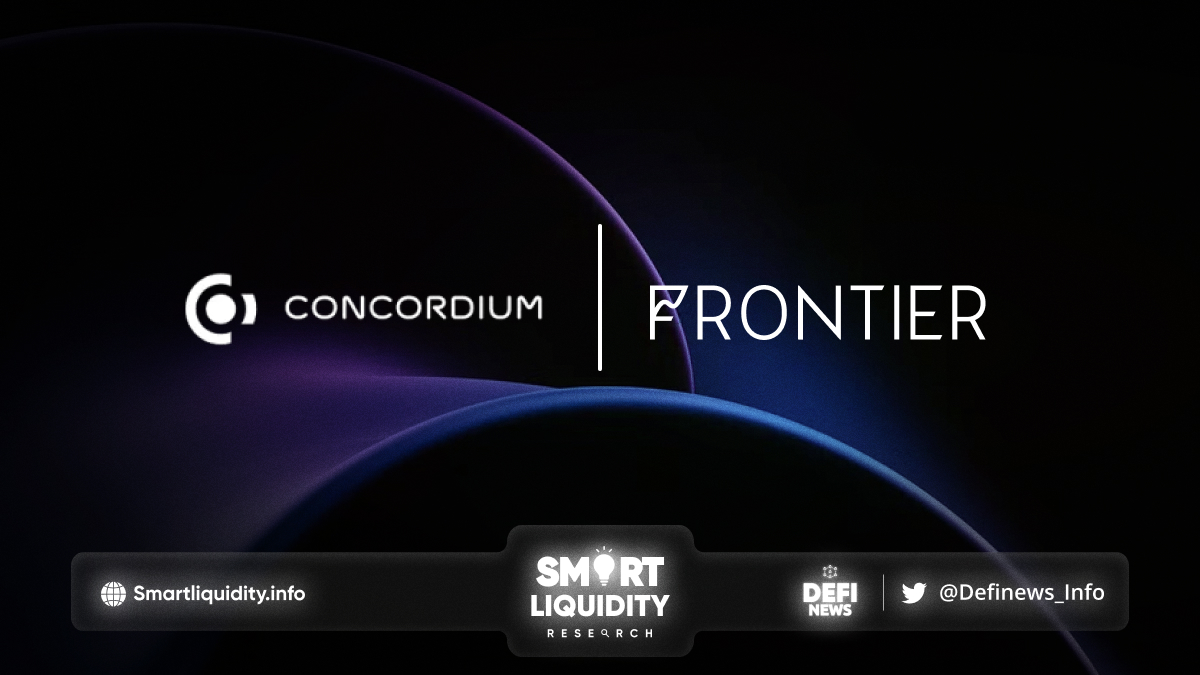 Frontier partners with Concordium blockchain. This will allow Frontier users to seamlessly stake and delegate Concordium's native token, CCD, on the Frontier wallet directly. 
Concordium is a public blockchain designed to balance privacy with accountability through its ID layer. Transactions are safe and secure, unlocking a multi-trillion-dollar economy. The native coin, CCD, is used for transactions, staking, and as collateral for DeFi. With strong backing from leaders in industries like Volvo, IKEA, and Credit Suisse, Concordium is scaling to bring the benefits of blockchain to the world.
As a multi-chain crypto & NFT wallet with DeFi aggregation capabilities, Frontier is on a mission to make DeFi simple, secure, and mobile. Frontier empowers users to buy, stake, earn, lend, borrow, swap, and bridge crypto assets across different chains and dApps. The list of 35+ supported chains includes Ethereum, Solana, Cosmos, and Polkadot. Avalanche, Binance Smart Chain ecosystem, and leading L2 scaling solutions were also supported.
"With regulatory authorities across the globe contemplating ways and means to regulate decentralized finance and cryptos, an ID-verified blockchain network like Concordium can help unlock a significant value in the mass Web3 adoption. Frontier Wallet is beyond excited to partner with Concordium as their Wallet partner and help them build a secured, non-custodial Crypto and NFT wallet with seamless access to DeFi and CCD staking" —Ravindra Kumar, Founder & CEO, Frontier Wallet.
Partnership Purposes
With this partnership, Frontier users will now have access to Concordium's built-in self-sovereign ID framework. Through the updated account creation process, which includes ID verification and seed phrase integration. This will greatly enhance the user experience for those utilizing Frontier & Concordium. In addition, the users can stake tokens on multiple chains, and participate in liquidity pools. Create CDPs, trade token derivatives, and access the upcoming Concordium DeFi ecosystem, all from within Frontier.
"At Concordium we believe in a future where Web3 goes hand in hand with both existing and new businesses to create exciting new offerings. To succeed we want our community to have access to the best non-custodial wallets possible. Frontier's ability to unify multiple blockchain-based offerings in a clean user experience. Concordium's delegated proof-of-stake design fits naturally into Frontier's strong, built-in, DeFi offering, and we look forward to working with the team on supporting future compliance needs of projects through Concordiums Web3 ID framework", —Mikael Breinholst, Concordium's Director of Product.
ABOUT Frontier
Frontier is a Crypto & DeFi, NFT wallet where you can send, store & invest in 4,000+ crypto assets. Earn passive income on your crypto by staking or supplying assets in DeFi apps and explore web 3.0 from a single place
ABOUT  Concordium
Concordium is a public-layer 1, science-backed blockchain, designed to balance privacy with accountability through its ID layer
RESOURCES