Seedify Partnership with BNBChain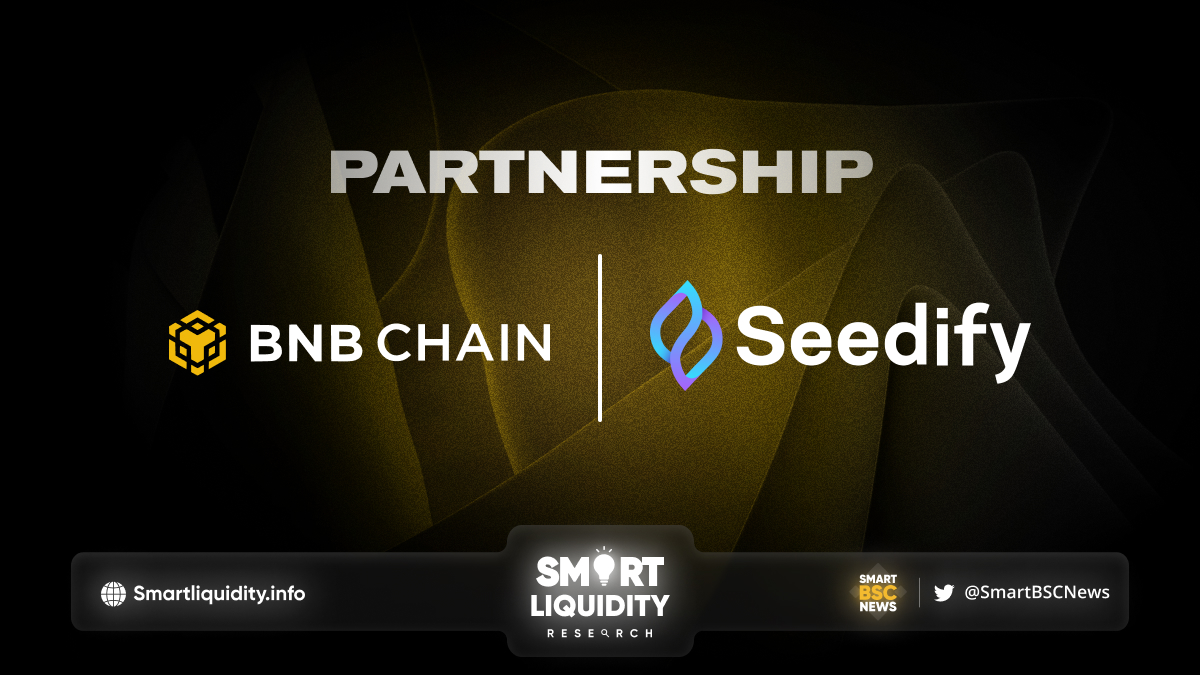 Seedify Partnership with BNBChain, the largest Web3 community, to bring numerous growth opportunities to Seedify incubated projects.
Both teams will work closely to provide multiple initiatives put together by both parties as part of their collaborative effort to unify the Web3 gaming ecosystem. As Seedify announced its partnership with BNBChain.
BNB Chain Ecosystem Support
BNB Chain is much more than a distributed ledger; they also provide many areas of support from highly skilled teams in various areas of the industry. Here are some of the forms of support BNB Chain provides:
Builder Grants — Grants up to $50k are provided to empower builders to grow on BNB Chain.
Growth Incentive Programs — Support for projects to help grow at various stages, including user acquisition and increasing daily active users.
Trailblazer Programs — An accelerator program held between BNB Chain and Binance Labs, aimed at helping projects develop and grow more organically through coaching, investment, and network support.
Ecosystem Partnerships — Granting access to a wide network with top auditors, infra partners, wallets and over 1,400 dApps.
Advisory — Provide projects with advisory teams covering tokenomics, infrastructure and tech due diligence.
Marketing Support — Showcase projects, teams, roadmaps and more with dedicated exposure via BNB Chain social channels, plus AMAs with the BNB Chain team and weekly Twitter spaces.
Development Support — Around-the-clock assistance on the Discord server, developer tutorials, access to infrastructure tools and more.
Seedify x BNB Chain
Hackathons – Provide the winners with the opportunity to be incubated by Seedify and receive incentives to build on BNB Chain.
Mutual Research
Mutual Deal Flow
Grants
­
About BNB Chain
Build N Build Chain is the world's largest smart-contract blockchain in terms of transaction volume and daily active users and hosts Over 1,400 dApps and 2M+ weekly gamers, making it a great ecosystem for game developers to build on.
­
About Seedify
Blockchain Gaming, NFT and Metaverse incubator and launchpad, empowering innovators and project developers with access to funding, community building, marketing, and a high calibre partnership network, with a full support system to help bring premier games, NFTs and Metaverse projects to the community.
­