SAWA Protocol Integration with Chainlink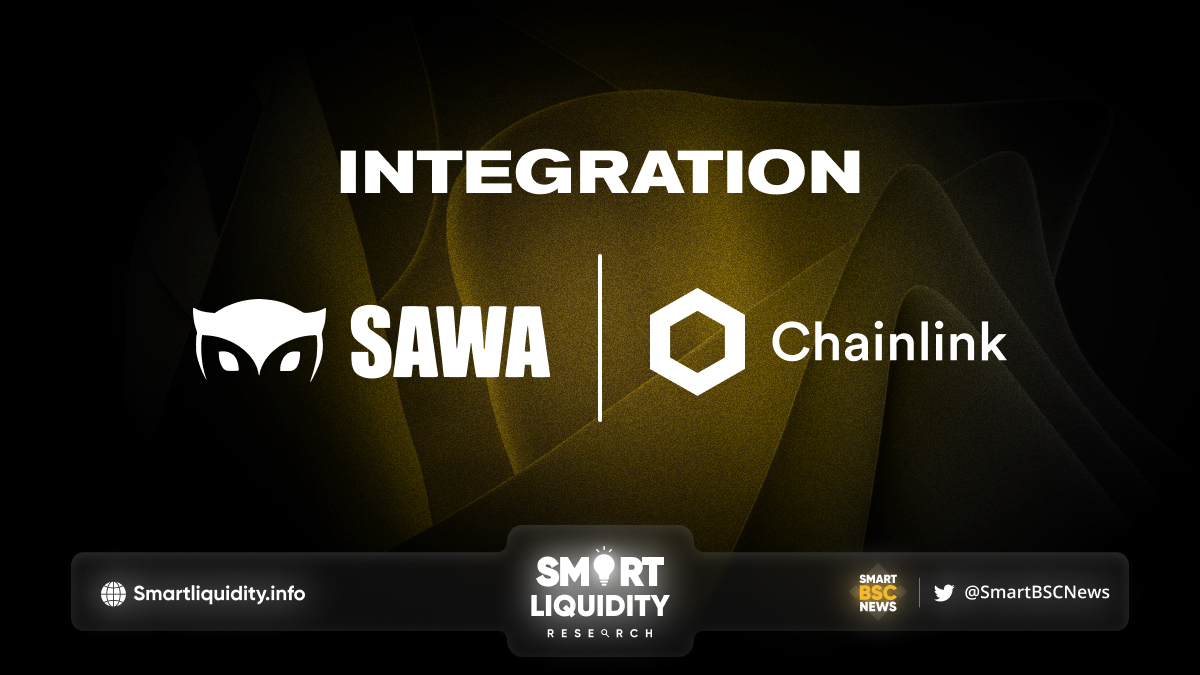 SAWA Protocol Integration with Chainlink, they now have access high-quality price data feeds needed to help denominate and display native digital asset balances in USD. 
They will also use Chainlink Automation in which they will help them to automate the distribution of staking yields, vested tokens, and partner rewards. As SAWA Protocol announced its Integration with Chainlink.
Chainlink Price Feeds
Provides Web3 newcomers with pricing denominations they're familiar with.
High-Quality Data — Data is sourced from numerous premium data aggregators like BraveNewCoin and Kaiko, leading to volume-adjusted global market prices with robust market coverage.
Reliable Nodes — Price feeds are secured by a decentralized network of independent, security-reviewed, Sybil-resistant oracle nodes run by leading blockchain DevOps teams with a proven history of hyper-reliability.
Decentralized Infrastructure — Both the data sourcing and transmission on-chain are decentralized, removing any central point of failure.
Chainlink Automation
Decentralizes SAWA Protocol reward distribution mechanisms — from staking yields to vested token distribution — with hyper-reliable decentralized oracle networks.
"We are very excited to be a part of the Chainlink ecosystem. By integrating Chainlink Price Feeds and Automation as best-in-class oracle infrastructure, we were able to improve the reliability, transparency, and performance of our protocol, which will be especially important as we expand to capture more of the DeFi space." — Marcel Germanovich Botashev, Founder of SAWA Crypto.
­
About Chainlink
Chainlink is the industry-standard Web3 services platform. That has enabled trillions of dollars in transaction volume across DeFi, insurance, gaming, NFTs, and other major industries. As the leading decentralized oracle network. Chainlink enables developers to build feature-rich Web3 applications with seamless access to real-world data. And off-chain computation across any blockchain and provides global enterprises with a universal gateway to all blockchains.
­
About SAWA Protocol
An omni-chain launchpad protocol creating a DEX with perpetual chain future contracts with high liquidity and access to real-world assets.
­