LIFI Integration with Uno Farm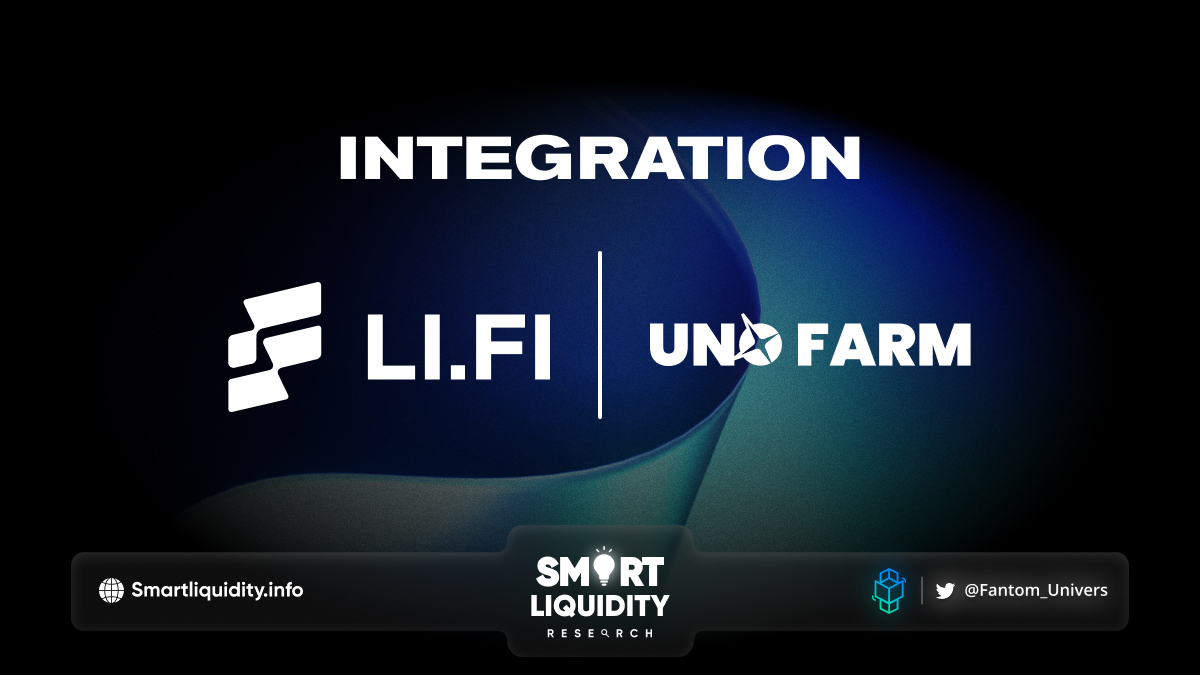 LIFI Integration with Uno Farm, a multi-chain yield generation platform, has integrated LI.FI's widget inside their dApp. 
With the integration, UnoFarm users can now bridge and swap assets across 15+ EVM-compatible chains in just a few clicks all inside the same platform. As LIFI announced its Integration with Uno Farm.
LI.FI x UnoFarm
LIFI is excited to partner with UnoFarm to abstract away the complexities of the multi-chain world, with the integration of LI.FI's widget, users can bridge and swap assets across 16 chains, 13 bridges, and 28 DEXs in just a few clicks directly inside the platform.
Just like LI.FI aggregates bridges & DEXs, UnoFarm aggregates yield farming protocols to increase rewards. They are excited to see UnoFarm join the LI.FI family!
­
About Uno Farm
UnoFarm is a yield farming aggregator that provides the best farming, lending, and liquidity opportunities for its users. Their mission is to bring together all the best DeFi yield sources from across the entire multi-chain ecosystem in one place. This allows users to easily and quickly find the best yield opportunities, compare them, and decide where to invest their funds. Here are some features that UnoFarm offers:
Multi-chain — UnoFarm is currently live on Polygon, Aurora, and BNB chain. In the future they look to expand to other chains such as Arbitrum, Optimism, Fantom, Metis, and more.
Automated Management — UnoFarm allows users to invest in the best-performing pools and sit back while their investments are automatically managed.
Analytics — UnoFarm provides its users with detailed analytics and visualizations of their portfolio performance.
And last but not least,
Cross-chain bridging and swapping — Move and swap any token across 15+ chains without having to leave the dApp.
­
About LIFI Protocol
LI.FI is the most advanced bridge and DEX aggregator with smart routing capabilities to find the best route to move any asset on any chain, to another asset on another chain. We have added support for 13 bridges across 15+ EVM-compatible chains, along with all DEX aggregators & DEXs on those chains, into a single solution that is available as an SDK, widget, or API.
­