OwlDAO Pool Changes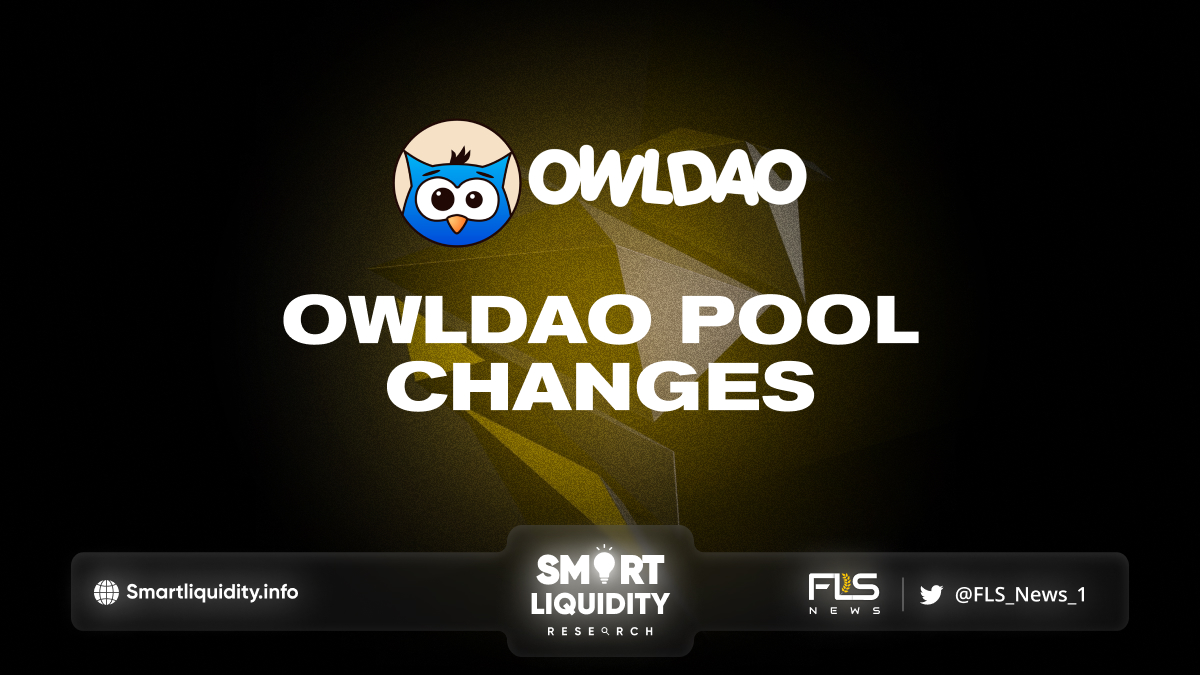 Upcoming

OwlDAO

Pool Changes & Reduced Transfer Tax
OwlDAO pool changes, they commits $25,000 to their stablecoin and Owl staking pools each month. These pools are Owl-Owl BSC pool, Owl-BUSD BSC pool, Owl-USDC Matic pool and Owl-USDC Fantom pool.
Retire Stablecoin Pools and Buyback More OWL
By March 21st, when current pool ends, they will retire their stablecoin staking pools.
That means, OwlDAO will commit $25,000 per month to buy back OwlDAO from PancakeSwap each month and refill their Owl-Owl BSC staking pool.
They believe this change will greatly strengthen our token price and serve their community better.
Please withdraw from stablecoin pools by March 21st and re-staking to Owl-Owl BSC reward pool.
For Polygon and Fantom holders please use owl.games Bridge to bridge your token to BSC chain for staking.
Reduced Transfer Tax
Currently the OWL token has a 10% tax fee, starting from today the xfer tax will be reduced to 5%.
Waived Fees for Relocation
From Feb 19th to March 31st, we will temporarily waive all deposit fees of all staking pools. They will waive all unstaking fees from all stablecoin staking pools.
Please double confirm that the fee is 0 before you proceed with the deposit/ unstaking operations.
Retire Polygon Tokens
After April 1st, they will retire their polygon tokens. We will remove the liquidity on Polygon and add them to other networks. Detailed plan on this will be released later.
Expand to Arbitrum or Ethereum
The team is evaluating the plan to add liquidity to Arbitrum or Ethereum network. Detailed plan on this will be release later.
About OwlDAO
OwlDAO the leading blockchain-based gaming provider for DeFi Projects. The DAO helps projects build their own Casinos to GameFi their tokens.