Unstoppable Integration with Opera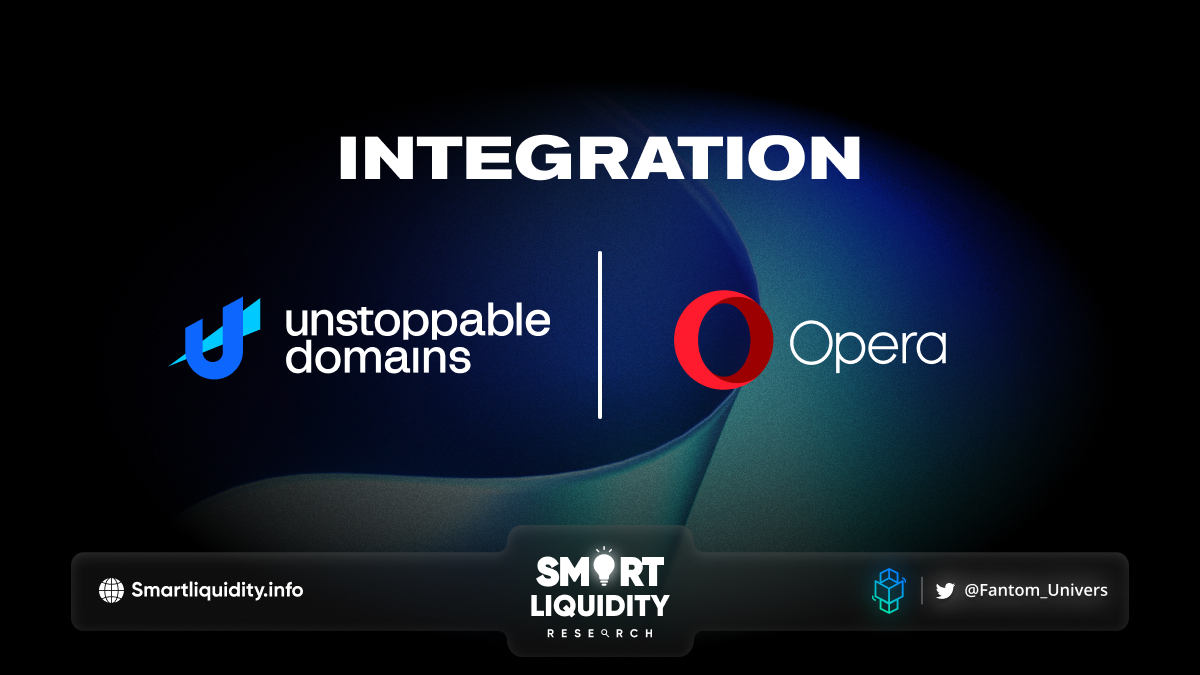 Unstoppable Integration with Opera, the company behind the privacy and security-focused web browsers, to bring the power of digital identity to Opera's hundreds of millions of users worldwide. 
Opera users can now build and access Web3 websites powered by Unstoppable across all of Opera's Web3-enabled desktop and mobile browsers—including the Opera Browser on Desktop (Windows, Mac, and Linux) and Android and the Opera Crypto Browser. Additionally, for the first time, Opera Crypto Wallet users across mobile and Desktop can use Unstoppable Domains to easily transfer crypto to and from their wallet. As Unstoppable announced its Integration with Opera.
With the latest update, Opera is extending its previously supported resolution for .crypto and .zil Web3 domains to include native resolution support for more of Unstoppable's Web3 TLDs (top-level domains or domain endings), including .nft, .x, and .wallet, across all Web3-enabled products.
Web3 Made Easy with Your Digital Identity
Bringing the most accessible digital identity system to a community of millions simplifies the leap into Web3. Anyone can now use their Unstoppable domain to create a Web3 website, like sandy.crypto or mago.x, visible on all of Opera's Web3-enabled browsers that offer native support for the InterPlanetary File System (IPFS). As a completely peer-to-peer network, IPFS support ensures websites are truly owned by the user. Unstoppable domains are blockchain assets held in a crypto wallet and fully owned by users, so creators can rest assured they own their identity and content outright—without the risk of takedowns or DDoS attacks.
­
About Opera
Bringing together exceptional international teams of developers, coders, researchers, marketeers and support. Who are all compelled to build the best online experience on any device. And to build an audience of empowered, enthralled users worldwide. They're leveraging 25 years of blood, sweat, and product releases at the forefront of building browsers for hundreds of millions of engaged users.
­
About Unstoppable Domains
Founded in 2018, Unstoppable Domains is building a digital identity platform for Web3. Unstoppable Domains offers Web3 domains minted on the blockchain. That give people full ownership and control of their digital identity, with no renewal fees. With Unstoppable Domains, people can replace lengthy alphanumeric crypto wallet addresses. With a human-readable name and log into and transact with hundreds of apps, wallets, exchanges and marketplaces.
­