VeChain's Crypto Wallet — VeWorld!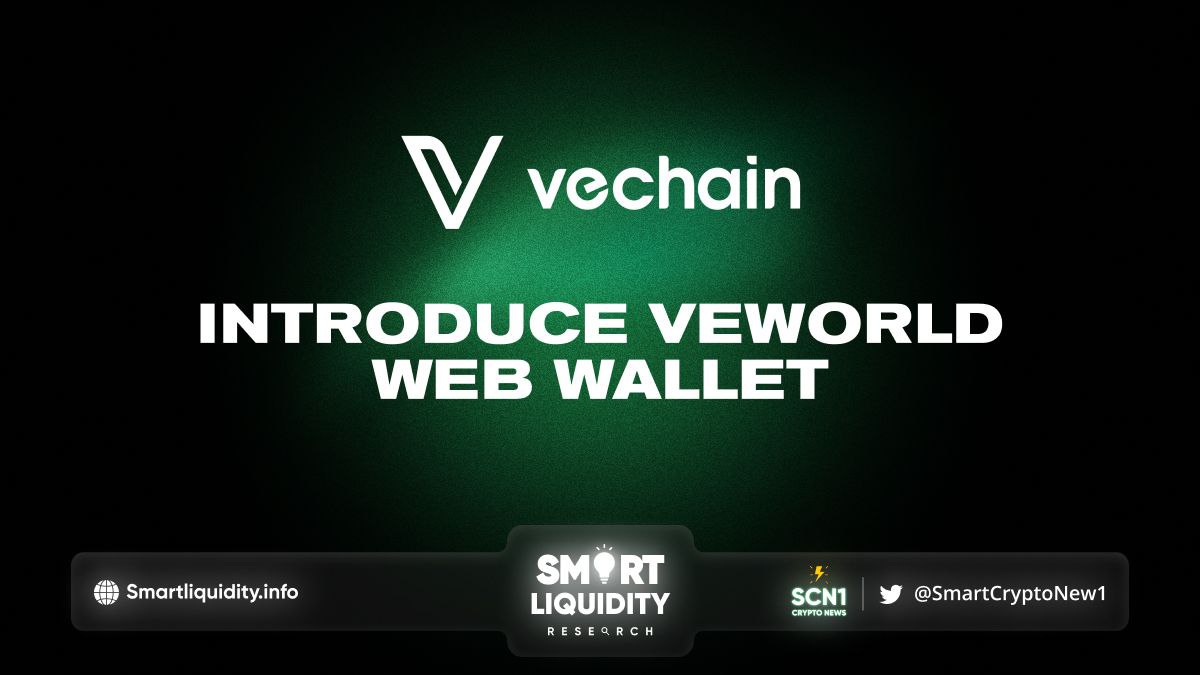 VeChain's Crypto Wallet — VeWorld! The year 2023 is proving to be an exciting year for the VeChain Foundation. They have many tech developments in the pipeline. It includes a near-term deployment of some ground-breaking tools that promise to lower barriers to entry and elevate the VeChainThor ecosystem even further.
VeChain's mission has always been 'taking the blockchain out of blockchain'. The newest addition to its tech suite is no exception. The first step on any blockchain journey begins with a wallet and they have been toiling away to deliver one of the best in the industry.
Introducing VeWorld
VeWorld is the Foundation's new fully decentralized self-custody wallet. Aptly named due to its role as the gateway to the world of VeChain.
This new wallet introduces many quality-of-life upgrades for the VeChain ecosystem, with an extensive roadmap of features in the pipeline. VeWorld initially launches as a web wallet and will be iteratively upgraded on a bi-weekly cadence by a dedicated team of Foundation developers. Mobile and desktop versions of the wallet will launch in Q3. It will allow users to download a version that suits them best.
At launch, VeWorld allows users to perform a variety of crypto-related actions, such as creating and importing wallets, managing crypto portfolios, sending and receiving crypto assets, securely transacting on decentralized applications (DApps), and managing crypto in combination with a Ledger hardware device.
The VeChain Foundation wallet team is working on an extensive list of innovative features. It includes a carbon calculator to allow users and enterprises to track their associated carbon emissions, a direct fiat on-ramp, native NFT integration, DEX integration, cross-chain bridges, and much more.
Enter VeWorld
VeWorld represents the first in a new wave of technological innovations. Made possible thanks to a fast-growing expert team based in its Tech Centre, Ireland, Europe. The pace of development at VeChain has increased significantly since its move and expect this to grow further in the months and years ahead.
With real-world adoption of blockchain technologies gathering steam, we look forward to embracing a tidal wave of adoption by companies transitioning between Web2 and Web3.
ABOUT VeChain Foundation
The VeChain Foundation's headquarters is in San Marino, Europe. It is the non-profit organization behind the development of VeChainThor. World-leading smart contract platform spearheading the real-world adoption of blockchain technology.
RESOURCES