Fetch.ai Partners with Bosch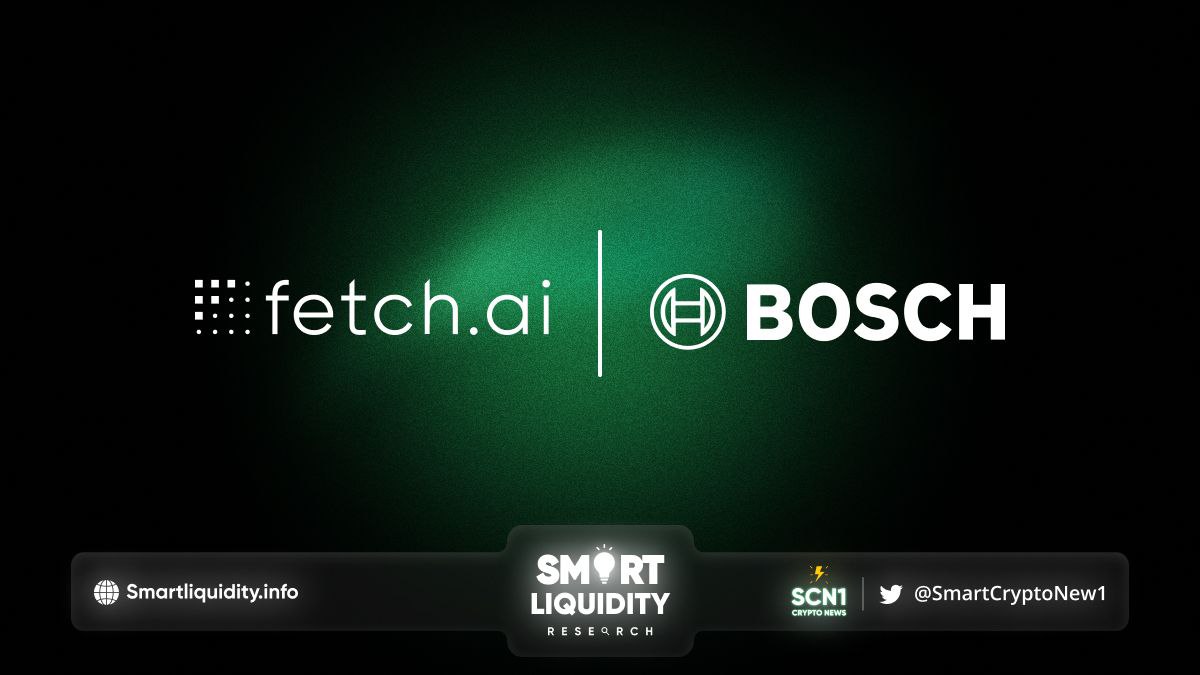 Fetch.ai Partners with Bosch to Form a Foundation to Promote Industrial Applications Using Web3 Technology. The Fetch.ai Foundation aims to research, develop and harness Web3 technology for real-world use cases that will span across mobility, industrial, and consumer domains.
Fetch.ai Foundation will be anchored in the core tenets of transparency, openness, neutrality, and data and technology sovereignty. Furthermore, The Foundation will have a three-tier governance structure as outlined in the Foundation's articles and by-laws. The Foundation's design is inspired by the Linux Foundation which has shown how decentralized innovation can be achieved at scale while embracing open-source technologies and ecosystems.
An important design goal for the foundation is to achieve technology pooling such that it can survive independently of the individual foundation participant's engagement, while also providing influence and clout to those who contribute and depend on the viability of its ecosystem. The Foundation will optimize the degree of influence on the evolution of its technology and ecosystem based on active contribution and participation from its members assesses in terms of parameters such as provided liquidity, IP, code, and usage.
Partnership Importance to both projects
At inception, Bosch and Fetch.ai will lead the Foundation's management board and look to expand it with other key participants from the industry. Right from the start, the Fetch.ai Foundation will organically evolve by imbibing and adopting its core tenets and design goals to encourage participant growth and contributions from new participants. Additionally, Bosch and Fetch.ai are fully committed to making the Foundation and its ecosystem sustainable and independent by getting new participants to join the management board and in the future electing new management board members as per the provisions in the Foundation's articles and by-laws.
"Bosch as one of the worldwide leaders in industrial engineering and mobility solutions sees the huge need for smarter technologies and governance to cope with the challenges coming with ever more connected ecosystems regarding safety/security, privacy, and data ownership. In combining disrupting Web3, AI, and Open Source technologies with the proven world-class hardware and software capabilities of the classic engineering corporations, this foundation is the perfect endeavor at the right time — this gets even more exciting the more other partners will join!"—Peter Busch, Chairperson of the Fetch.ai Foundation

"This is an exciting phase in Fetch.ai's journey as we will see our Web3 tech products enabling real-world industry applications with partners such as Bosch. Bosch will also help us fast-track Web3 adoption in the industry and encourage other industry players to join us in this journey. More industry applications will also bring new business opportunities for the existing tech entrepreneurs in the Fetch.ai ecosystem."—Humayun Sheikh, Fetch.ai CEO & Founder 
About BOSCH
Bosch is a leading global supplier of technology and services. BOSCH operations devides into four business sectors: Mobility Solutions, Industrial Technology, Consumer Goods, and Energy and Building Technology. As a leading IoT provider, Bosch offers innovative solutions for smart homes, Industry 4.0, and connected mobility. Bosch is pursuing a vision of mobility that is sustainable, safe, and exciting.  Bosch is looking at the Web3 technology stack as an enabler to achieve its strategic objective.
ABOUT Fetch.ai
Fetch.ai has been building infrastructure for the Web3 technology stack that will unlock new peer-to-peer (P2P) business models. At its core, this Infrastructure includes a modular autonomous economic agent (AEA) technology with the goal to generate economic value for its organization/human/machine owner with limited to no interference from its owner and AI tooling that provides inferences to agents by supporting collaborative and privacy-preserving machine learning (ML).
RESOURCES