KuCoin Wallet Integration with Avalanche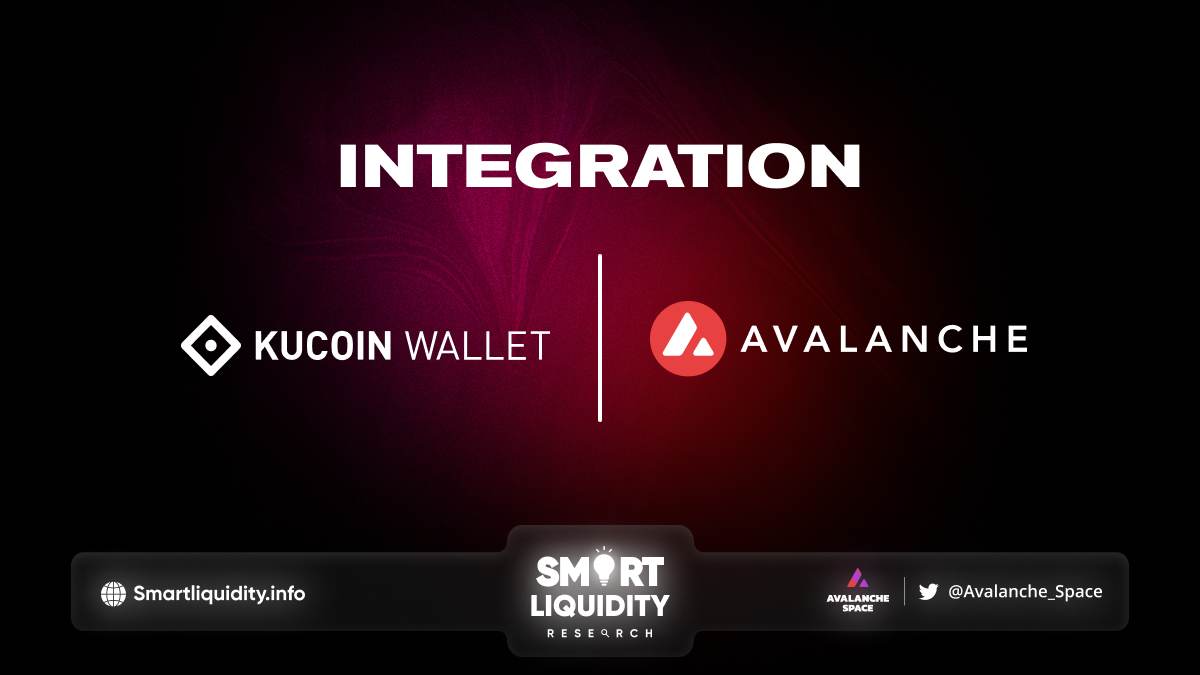 KuCoin Wallet Integration with Avalanche to gives users easy access to all Avalanche native assets. 
Users may benefit from Avalanche's exceptional scaling capabilities, which allow it to perform 4,500+ transactions per second at the moment, while still paying cheap transaction fees. KuCoin Wallet has finished the full integration of the Avalanche ecosystem on both mobile and Desktop, giving users the opportunity to discover a plethora of Avalanche-dApps and monitor real-time assets in an organized way from all platforms.
The secure, easy-to-use Web3 wallet KuCoin unifies tokens, NFTs, and dApps into one seamless, high-performance experience. To assist more foreign crypto investors enjoy the convenience and security of a self-custodial wallet, KuCoin Wallet offers support.
The head of KuCoin Wallet, Jeff Haul, points out, "As one of the largest blockchain networks in the cryptocurrency market, Avalanche continuously rolls out new features and forms new alliances to impact the whole ecosystem. The integration of Avalanche into KuCoin Wallet is just a new start for both ecosystems. We will work together to bring more innovative features for all the users in the future."
KuCoin Wallet will provide a seamless Web3 and DeFi experience by integrating Avalanche C-Chain.
About KuCoin Wallet
KuCoin Wallet is a secure and easy-to-use crypto wallet that supports multi-chain aggregation powered by the KuCoin ecosystem. KuCoin's security expertise and Hacken's top security technology evaluation make KuCoin Wallet a self-custody wallet with full asset control.
About Avalanche
Avalanche network is the blockchain industry's quickest smart contracts platform digital asset. Avalanche is blazingly fast, low cost, echo-friendly Any smart contract-enabled application can outperform its competition by deploying on Avalanche.
SOURCE: https://medium.com/@KuWallet/kucoin-wallet-announces-official-integration-with-avalanche-ee14c013f49f