USM Partners with Izumi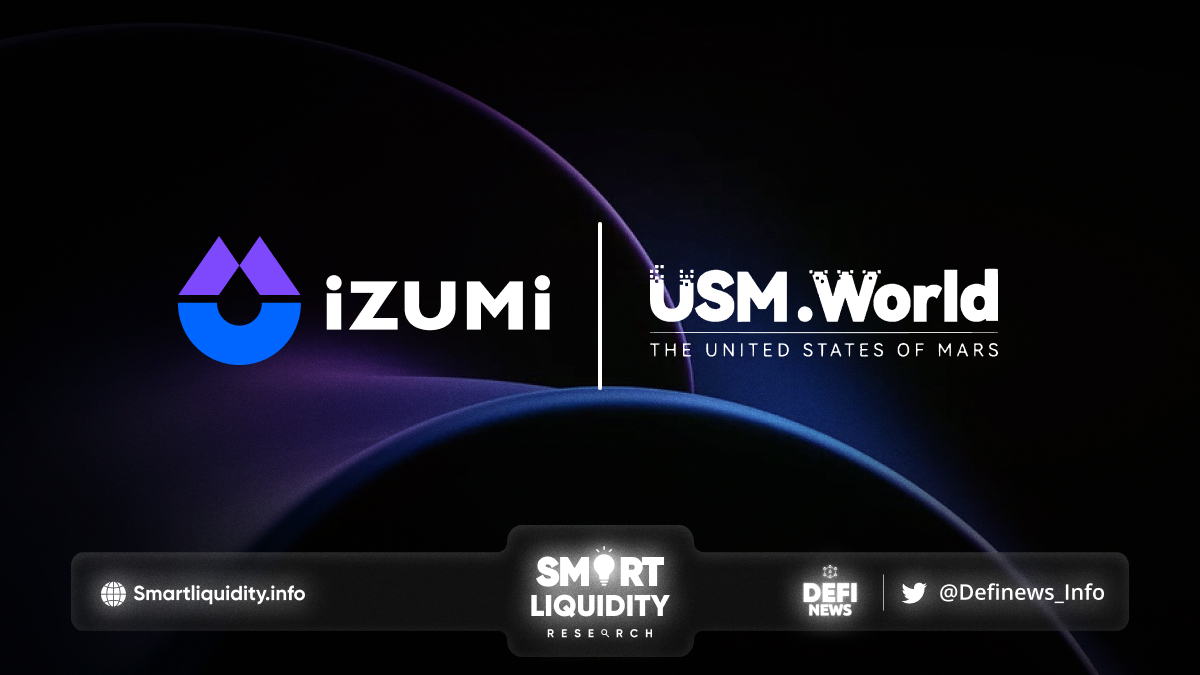 USM partners with Izumi to improve features in the Metaverse. RACA (USM.WORLD), a web3 ecosystem initiated by Maye Musk NFT Dog community. Over 3.7 million units of BNB Coins (2 billion USD equivalent) of trading volume was recorded in 9 months from Maye Musk NFT and derivative NFTs, including game characters and virtual lands, and is pleased to announce a partnership with Izumi Finance.
Izumi Finance is a non-homogenous liquidity mining protocol to provide Uniswap lp token staking rewards in different price ranges. Izumi Finance improves the efficiency of incentive distribution for reward providers and enhances the earnings of liquidity providers in Uniswap.
What is RACA?
RACA is building a large collaborative and multichain sector of Defi, with major decentralized finance protocols of the crypto ecosystem. They announce important partnerships with protocols from different ecosystems for the creation of headquarters. Host various activities as they believe that the future of the virtual world is decentralizing and multichain, with all projects collaborating with each other, including:
BNBChain headquarters
KuCoin headquarters
BSCDaily headquarters
Trivians headquarters
Pink Ecosystem headquarters
MDEX headquarters
Venus Protocol headquarters
Rick Quark headquarters
EverRise headquarters
RACA is backed by OKX Ventures and Consensys Mesh Tachyon (parent company of MetaMask), it has one of the biggest web3 communities with over 29 fanbase regions, 665k followers on Twitter, 510k on Telegram, and 68k on Discord. USM is also the web3 central for virtual headquarters and social spaces for partners include — BNB Chain, Huobi, Kucoin, Bybit, Bitget, LBank, OKC, Dodo, MEXC, BSC News, Element Market, and Miami NFT Week, etc.
USM (United States of Mars) is one of the oldest planets in the universe that is iconic to Mars's ecology and landscape. It was believed to be forged by the Galaxy Forger — Looki, a celestial creature in existence responsible for the creation of countless stars, constellations, and planets, including the Moon and Mars.
RACAfellers, residents of USM WORLD have always valued the ideals of innovation, sustainability, and honor, and are fiercely proud of its cultural heritage, and the decentralized community of Maye Musk Dog NFT — Matrix Plus Box. It is a planet whose magical power and influence are on the rise, where art, craftsmanship, good cause, and innovation walk hand in hand, with the engines of forward thinking.
JOIN USM WORLD
FOLLOW Izumi Finance
RESOURCES