How to trade with Probit?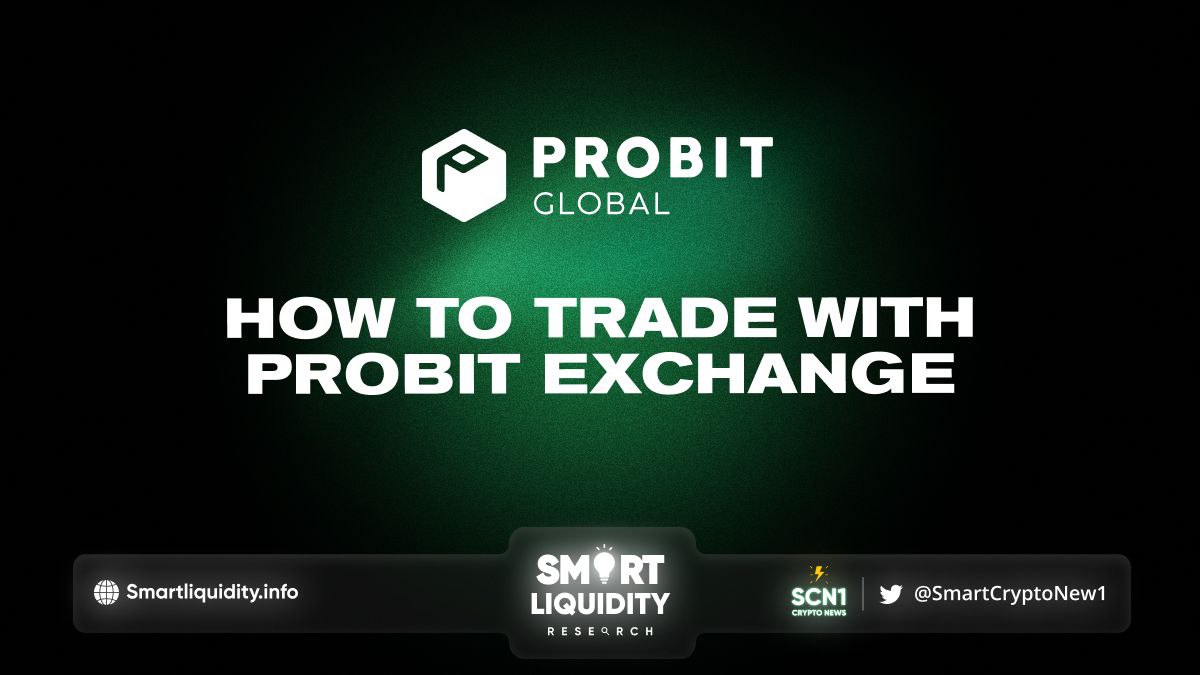 How to trade with Probit? Probit Exchange is a cryptocurrency exchange that allows users to trade various digital assets, including Bitcoin, Ethereum, and other altcoins. It was founded in 2018 and is based in Seychelles.
One of the unique features of Probit Exchange is its advanced security measures, which include multi-signature wallets, two-factor authentication, and regular security audits. The platform also offers a user-friendly interface, with a range of trading tools and order types to suit the needs of both novice and experienced traders.
Furthermore, Probit Exchange has a global user base and offers trading pairs in a variety of fiat and cryptocurrencies. It also supports both spot and derivatives trading, allowing users to engage in margin trading with up to 10x leverage.
Overall, Probit Exchange aims to provide a safe and efficient trading environment for cryptocurrency enthusiasts and professionals alike.
Probit Exchange Product
Probit Exchange offers a variety of products and services to its users, including:
1. Spot Trading
Users can buy and sell cryptocurrencies in real-time using Probit Exchange's spot trading platform. The platform supports a range of trading pairs and offers advanced trading tools such as limit and market orders.
2. Derivatives Trading
Probit Exchange offers margin trading with up to 10x leverage, allowing users to speculate on the price movements of cryptocurrencies without owning the underlying asset.
3. OTC Trading
Probit Exchange also provides an over-the-counter (OTC) trading desk for large-scale trades, which allows users to buy or sell cryptocurrency directly with other parties without having to go through the order book.
4. Probit Wallet
Probit Exchange has a secure wallet for storing various cryptocurrencies. It supports multi-signature wallets and cold storage to ensure the safety of user funds.
5. Probit IEO Launchpad
Probit Exchange offers an Initial Exchange Offering (IEO) platform for blockchain startups to raise funds by selling their tokens directly to investors.
6. Affiliate Program
Probit Exchange has an affiliate program that allows users to earn commissions by referring new users to the platform.
Overall, Probit Exchange offers a range of products and services to cater to the needs of cryptocurrency traders and investors. Its advanced security measures, user-friendly interface, and global user base make it a popular choice among cryptocurrency enthusiasts.
How To Trade With Probit
To trade with Probit Exchange, you can follow these steps:
Sign up: Visit the Probit Exchange website and click on the "Sign Up" button to create a new account. You will need to provide your email address and set a password.
Verify your account: Once you've created your account, you will need to complete the verification process. This usually involves providing your personal information and a government-issued ID to comply with KYC (Know Your Customer) and AML (Anti-Money Laundering) regulations.
Deposit funds: After your account is verified, you can deposit funds into your Probit wallet. Probit Exchange supports a variety of deposit methods, including bank transfer, credit card, and cryptocurrency deposit.
Choose a trading pair: Select the trading pair you want to trade from the list of available pairs. For example, if you want to buy Bitcoin using US dollars, you would choose the BTC/USD trading pair.
Place an order: Once you've chosen your trading pair, you can place an order. Probit Exchange supports various types of orders, including market and limit orders. A market order will execute immediately at the current market price, while a limit order allows you to specify the price at which you want to buy or sell.
Monitor your trades: Once your order is executed, you can monitor your trades on the Probit Exchange trading dashboard. You can also set up alerts and notifications to stay informed about price movements and market trends.
Withdraw funds: When you're ready to withdraw your funds, you can do so through the Probit Exchange withdrawal process. Probit Exchange supports a variety of withdrawal methods, including bank transfer and cryptocurrency withdrawal.
Overall, trading on Probit Exchange is relatively straightforward and user-friendly. However, it's important to note that trading cryptocurrencies can be risky and volatile, and it's important to do your own research and understand the risks involved before trading.