Konnect Joins Chainlink BUILD Program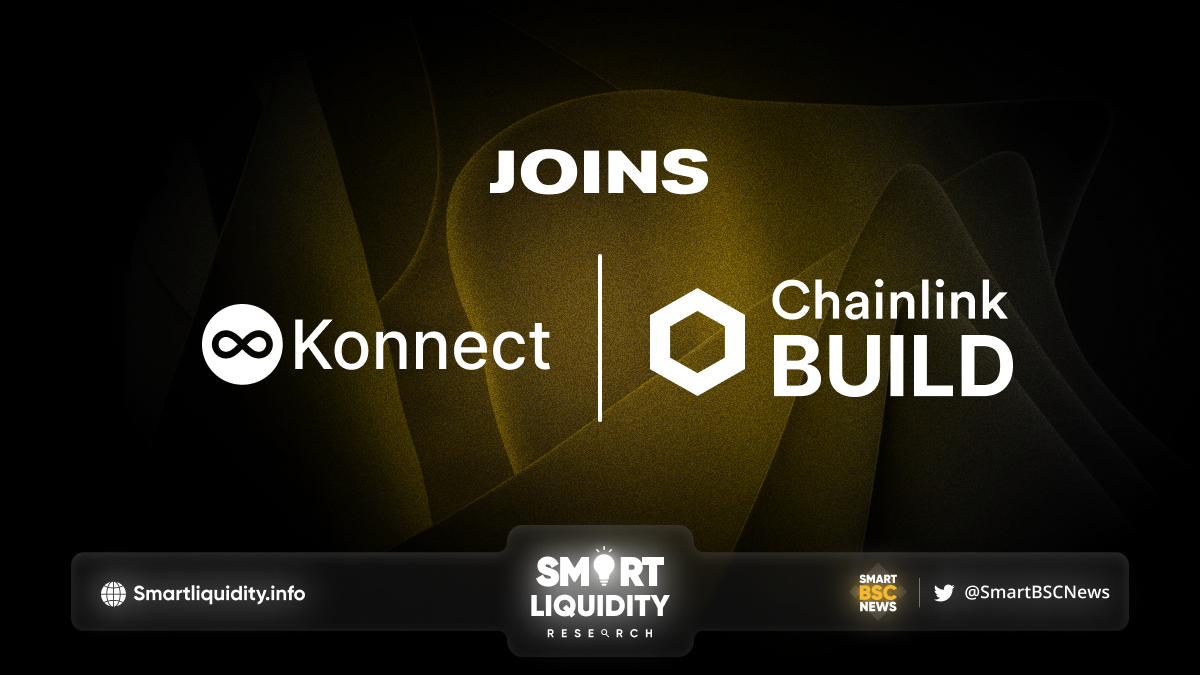 Konnect Joins Chainlink BUILD Program to accelerate ecosystem growth and long-term adoption of Konnect's on-chain membership program.
They will also incentivizing greater cryptoeconomic security, in exchange for a commitment to provide network fees and other benefits to the Chainlink community and service providers, including stakers. As KONNECT Joins Chainlink BUILD Program.
Why They Joined Chainlink BUILD?
Konnect joined BUILD to maximize the benefits of security and reliability that Chainlink's oracle infrastructure provides. As part of BUILD, Konnect will receive key benefits, including access to and integration of tamper-proof randomness to create verifiably random NFTs in our NFT marketplace. Konnect will also leverage Chainlink to bring secure and reliable data on-chain, as well as decentralized smart contract automation for batch revealing NFT mints within Konnect's NFT marketplace. Chainlink BUILD also enables Konnect to receive access to new Chainlink product alpha and beta releases, among other benefits.
"We're excited to join Chainlink BUILD to gain access to industry-standard oracle services and enhanced technical support that empowers us to build a seamless, end-to-end ecosystem that onboards Web3 businesses and consumers to a new world of digital membership and e-commerce. We look forward to continuing our collaboration together and we welcome the passionate Chainlink community into the Konnect ecosystem." — Jun Seok Kim, CEO of Konnect.
­
About Konnect
Konnect is a lifestyle-membership project. In which strategic partners across multiple different sectors and industries work together to create the most practical Web3 ecosystem. Konnect's Alliance can provide direct, real-world benefits to members by bridging the gap between reality and the metaverse via virtual spaces, cryptocurrencies, NFTs, and more.
­
About Chainlink
Chainlink is the industry-standard Web3 services platform. That has enabled trillions of dollars in transaction volume across DeFi, insurance, gaming, NFTs, and other major industries. As the leading decentralized oracle network. Chainlink enables developers to build feature-rich Web3 applications with seamless access to real-world data. And off-chain computation across any blockchain and provides global enterprises with a universal gateway to all blockchains.
­