Kraken Proceeds with Bank Launch Plans Despite Regulatory Hurdles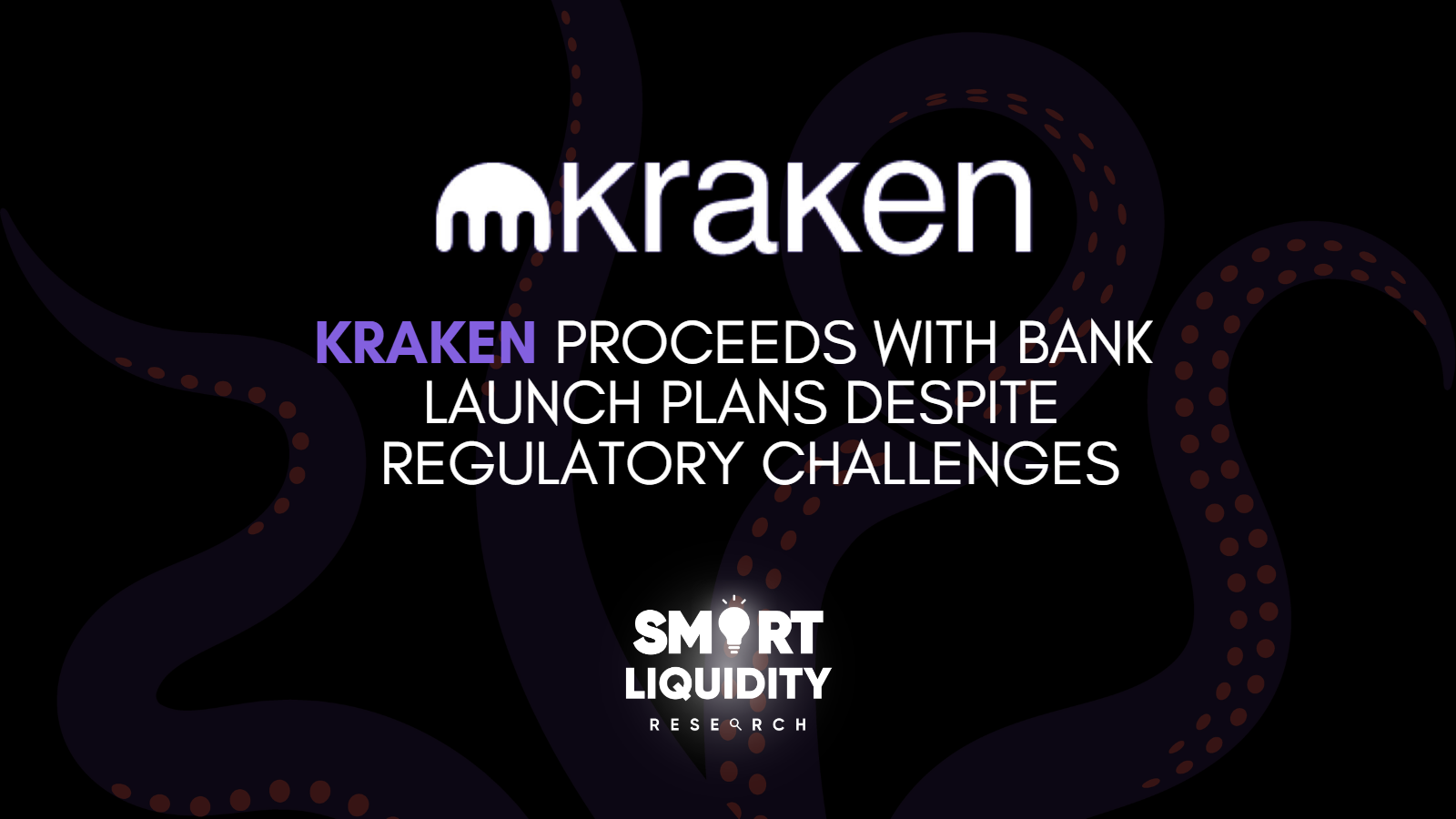 Kraken, one of the largest and most reputable cryptocurrency exchanges in the world, is set to launch its own bank in the near future, despite facing regulatory hurdles and uncertainties.
Despite facing regulatory hurdles, Kraken, which is one of the biggest cryptocurrency exchanges, proceeds with its bank launch plans.
The company has been working on establishing its own bank for several years now, and according to recent reports, it is on track to launch the bank in the coming months. Kraken plans to base the bank in Wyoming, USA, and expects to offer customers a range of financial services, including deposit accounts, wire transfers, and debit cards.
This move represents a significant step forward for Kraken, which has long prioritized providing its users with a more comprehensive and integrated experience. By launching its own bank, the company will be able to offer a wider range of financial services and products, as well as tighter integration with the cryptocurrency trading platform.
However, the launch of the bank has not been without its challenges. Kraken has faced a number of regulatory hurdles and uncertainties in recent years, particularly in the US, where regulators have been slow to embrace the rapidly evolving world of cryptocurrencies.
Kraken's Dedication to Compliance
Despite these challenges, Kraken has remained committed to its goal of launching the bank, and has worked closely with regulators to ensure compliance with all relevant laws and regulations. The company has also made significant investments in its infrastructure and personnel, hiring a team of experienced banking professionals to oversee the launch and operation of the bank.
Kraken CEO Jesse Powell has been vocal about the company's commitment to regulatory compliance, stating that the company is "trying to do things the right way" and that it is "more interested in being a responsible player in the industry than in rushing to be first".
Despite the challenges and uncertainties facing the cryptocurrency industry as a whole, Kraken's launch of its own bank is a clear sign of the growing maturity and acceptance of cryptocurrencies as a legitimate asset class. As mainstream financial institutions continue to embrace cryptocurrencies, the future of the industry appears promising, and Kraken is in a strong position to be a major player in this exciting new space.