cBridge Now Supports Zksync Era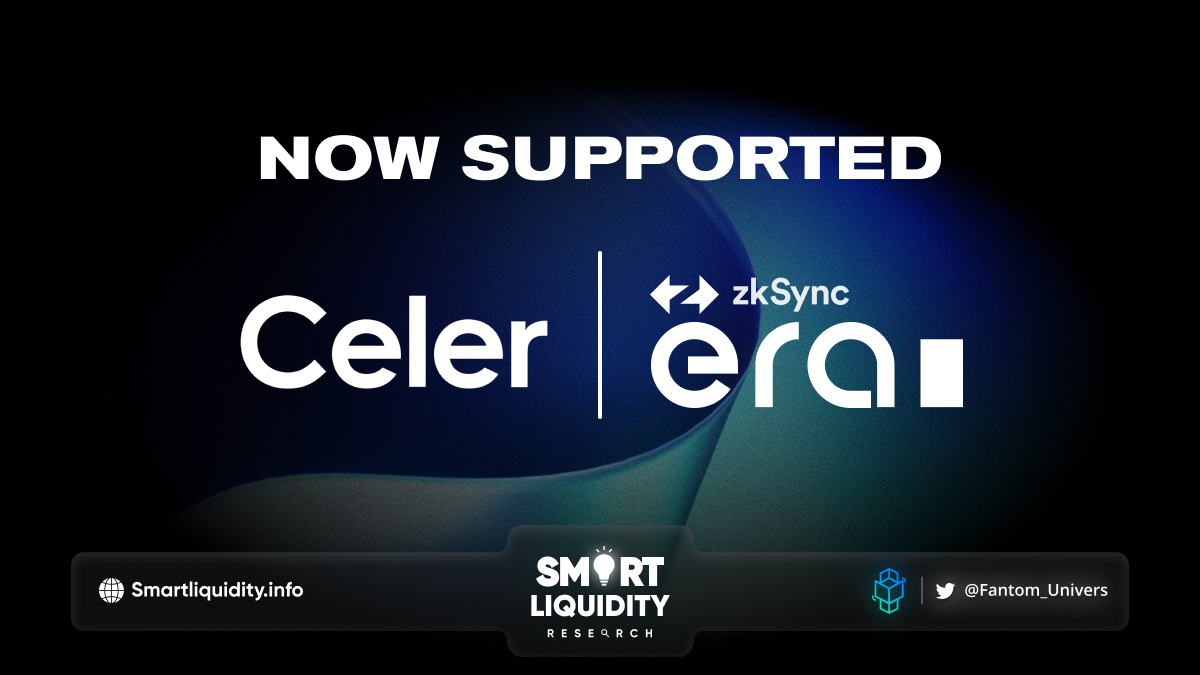 cBridge Now Supports Zksync Era, an EVM-compatible ZK Rollup being built by Matter Labs, powered by their zkEVM. 
Celer initially includes bridging via the xAsset (lock-and-mint) model between BNB Chain, Avalanche, and Polygon. Additionally they are also supporting zkSync Era with Celer Inter-chain Messaging so that projects are able to build cross-chain application logics across zkSync Era and the 10+ other blockchains that Celer-IM supports. As the ecosystem grows and zkSync Era becomes more battle-tested, Celer plan to add additional bridging support via xLiquidity, their liquidity-pool based model, for tokens natively issued or bridged onto zkSync Era. As cBridge Now Supports Zksync Era.
Celer-bridged token addresses on zkSync Era:
BNB – 0x7400793aAd94C8CA801aa036357d10F5Fd0ce08f
BUSD – 0x2039bb4116B4EFc145Ec4f0e2eA75012D6C0f181
AVAX – 0x6A5279E99CA7786fb13F827Fc1Fb4F61684933d6
MATIC – 0x28a487240e4D45CfF4A2980D334CC933B7483842
Zksync  Era
This allows users to enjoy the lower costs of using a ZK rollup while maintaining the security of the Ethereum L1. Just like on Ethereum, smart contracts are written in Solidity/Vyper on zkSync Era and can be called using the same clients as the other EVM-compatible chains and will support existing Ethereum wallets out of the box on the Day 1 of its full mainnet launch.
­
About zkSync
zkSync is an open-source Layer-2 blockchain that eliminates Ethereum's costly gas fees, scaling constraints, and performance barriers using zero-knowledge proofs.
Bootstrapped by initial funding from the Ethereum Foundation, zkSync has powered over 10 million transactions, fuels major web3 applications, including Argent and Gitcoin, and recently launched the first EVM compatible zero-knowledge rollup, allowing developers to deploy general-purpose applications written in Solidity.
­
About Celer Network
Celer is a blockchain interoperability protocol enabling a one-click user experience. Accessing tokens, DeFi, GameFi, NFTs, governance, privacy solutions and more across multiple chains. Developers can build inter-chain-native dApps using the Celer Inter-chain Message SDK. To gain access to efficient liquidity utilization, coherent application logic, and shared states. Users of Celer-enabled dApps will enjoy the benefits of a diverse multi-blockchain ecosystem with the simplicity of a single-transaction UX, all from a single chain.
­