Floki Partnership with Venus Protocol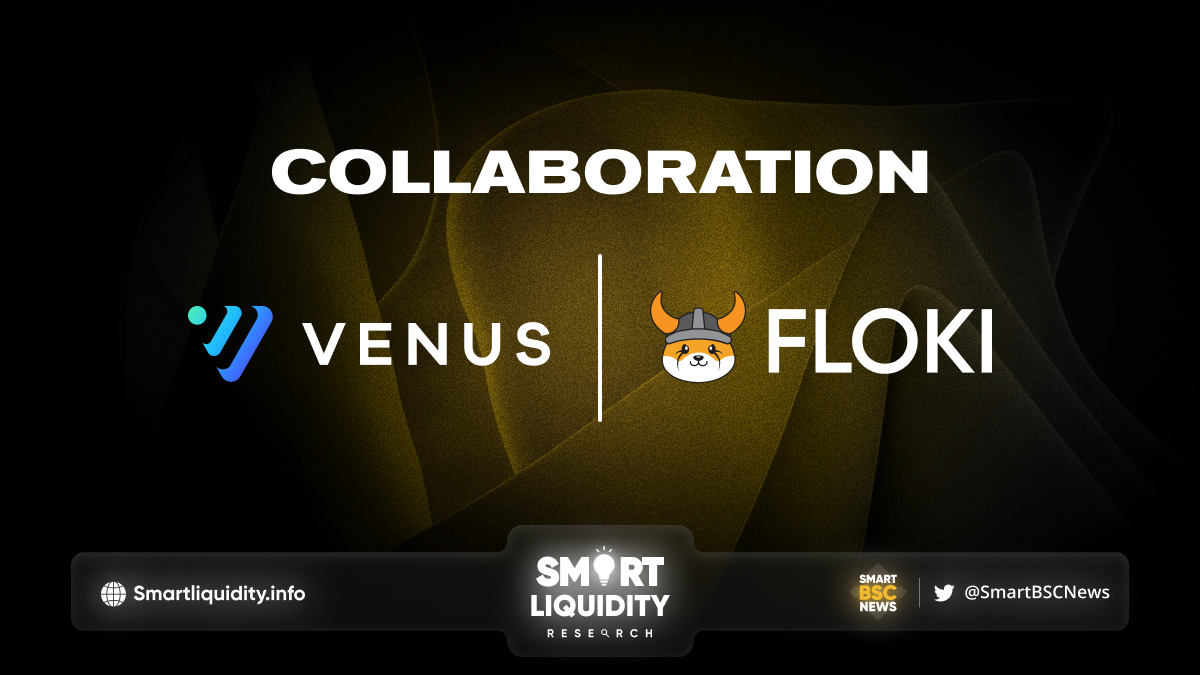 Floki Partnership with Venus Protocol, an algorithmic-based money market system designed to bring a complete decentralized finance-based lending and credit system onto Binance Smart Chain.
Venus is the leading lending and borrowing protocol on the BNB chain as well as the second biggest DeFi protocol on the chain after top BSC DEX PancakeSwap. Venus provides a simple-to-use crypto asset lending and borrowing solution that allows users to directly borrow against collateral at high speed while losing less to transaction fees. As Floki announced Partnership with Venus Protocol
The Integration
Venus will be integrating FLOKI in their Isolated Money Markets, thereby allowing FLOKI holders on the BNB chain to borrow a basket of other isolated markets cryptocurrencies while using their FLOKI tokens as collateral.
This is a significant partnership for Floki.
Floki loves the BNB chain and continues to build and seek out strategic partnerships that benefit Floki holders, the overwhelming majority of whom have a preference for the BNB chain.
This partnership further enhances the utility value of the FLOKI token as it allows FLOKI token holders to easily access liquidity without having to sell their tokens.
­
About Venus Protocol
This creates a secure lending environment where the lender receives a compounded interest rate annually (APY) paid per block. While the borrower pays interest on the cryptocurrency borrowed. These interest rates are set by the protocol in a curve yield. Where the rates are automated based on the demand of the specific market, such as Bitcoin. The difference of Venus from other money market protocols is the ability to use the collateral supplied to the market. Not only to borrow other assets but also to mint synthetic stablecoins with over-collateralized positions that protect the protocol. These synthetic stablecoins are not backed by a basket of fiat currencies but by a basket of cryptocurrencies. Venus utilizes the Binance Smart chain for fast, low-cost transactions while accessing a deep network of wrapped tokens and liquidity.
­
About Floki
Floki is the people's cryptocurrency and one of the most recognizable crypto brands in the world. Floki currently has 440,000+ holders as well as a brand recognized by over a billion people due to Floki's strong marketing partnerships. Including with a leading Formula 1 team and 8 international football brands.
­