Return, Polygon Labs and Nori Collaboration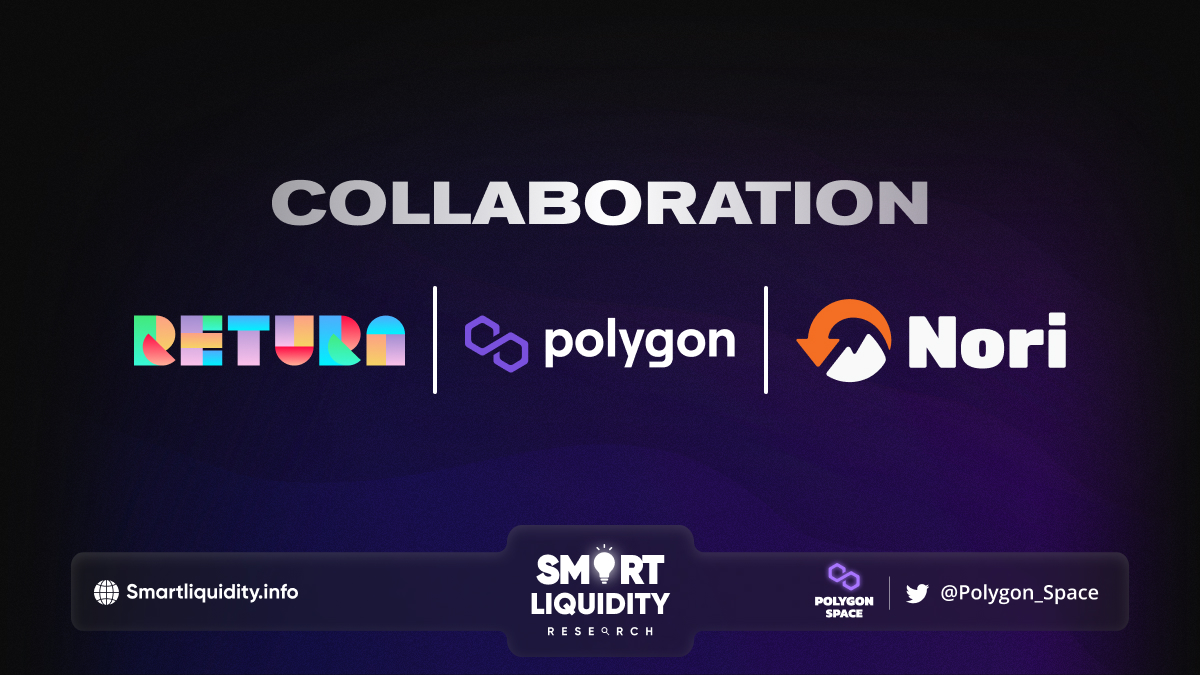 Return, Polygon Labs and Nori are excited to announce a new collaboration with the Polygon community and ecosystem.
Return, Polygon Labs and Nori have collaborated to empower individuals in the Polygon community with the chance to take climate action alongside Polygon.
Individuals that take part are rewarded with a limited edition Polygon Skin NFT to be applied on top of their Return Impact Identity.
To take climate action alongside Polygon Labs and claim your limited edition skin, visit the Return platform here.
This is an opportunity for individuals to take climate action alongside one of the biggest and most established Layer 2's around.
Starting from 2nd March 2023, members of the Polygon community will be able to take individual climate action on the Return platform. And to be a part of this new and exciting campaign for the planet. All climate action taken will be on the Polygon PoS blockchain. Which has already achieved carbon neutrality, meaning all impact made by community members will be additional to these existing actions.
For a limited time, Polygon community members that take individual climate action via the Return platform will receive an exclusive Polygon skin NFT to apply on their newly created Impact Identity, which is a Soulbound Token. This skin represents your commitment to the planet and support of Polygon's Green Manifesto.
With this first collaborative step between Return and Polygon Labs comes the opportunity for more important and impactful work.
About Return
Return is an innovative climate technology company that provides consumers, businesses and communities with verifiable and incentivized social climate action. The protocol is built on blockchain technology to drive funding towards existing or future climate projects via on-chain environmental assets that will combat climate change.
About Nori
Nori is an end-to-end carbon removal marketplace on a mission to reverse climate change. The first crypto-native company to bring carbon removal origination to the distributed web. Nori makes it easy for you to remove CO2 from the atmosphere and track your climate impact. Their carbon removal offsets are third-party verified, warranty-backed, and integration-friendly. Learn more about how Nori is scaling carbon removal here.
SOURCE:
https://medium.com/@ReturnProtocol/polygon-and-return-launch-a-campaign-for-the-polygon-community-to-take-individual-climate-action-872c1f2dfe83