Unmarshal now supports Base Chain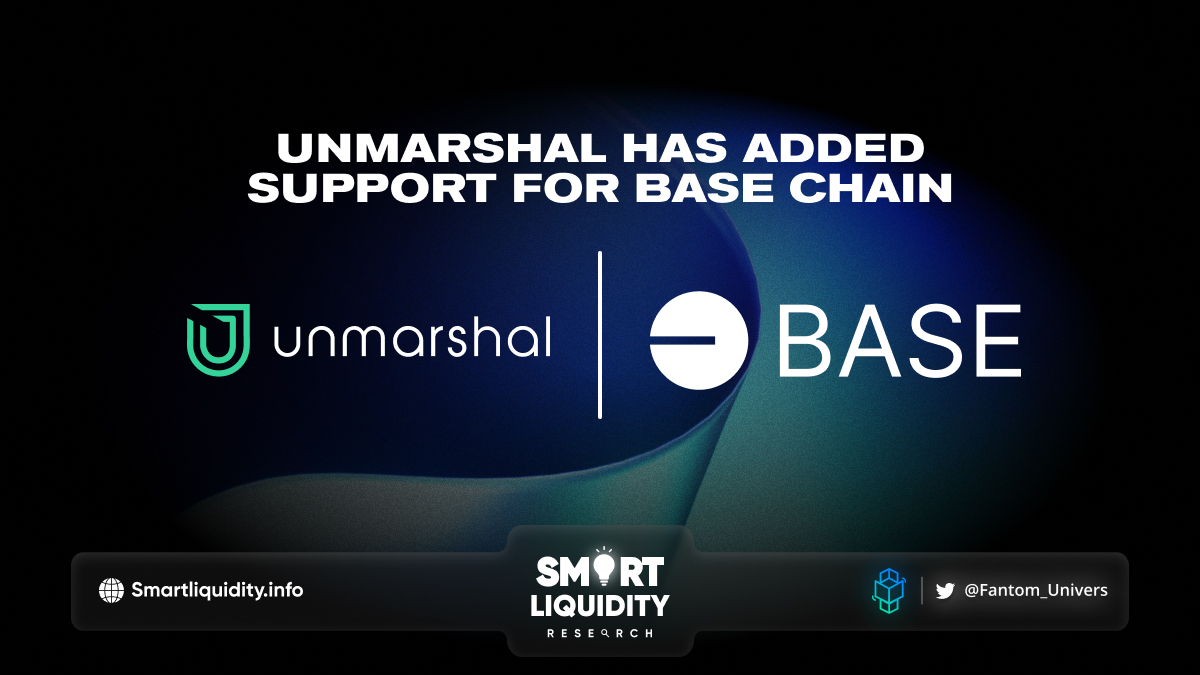 Unmarshal now supports Base Chain, an Ethereum Layer 2 built on the open-source OP Stack which also powers Optimism.
Unmarshal will soon be extending its support to dApps building on the Base chain, by providing a querying layer. As Unmarshal now supports Base Chain.
Base Chain features
Secured by Ethereum – Base is an Ethereum L2 built with the security and scalability you need to power your decentralized apps. Confidently onramp and secure user assets from L1 and easily interoperate with other L2 chains.
Big Features, Small fees – Get the EVM environment at a fraction of the cost. Get early access to Ethereum features like Account Abstraction (ERC4337), simple developer APIs for gasless transactions, and smart contract wallets.
Open Source – Base is built on the MIT-licensed OP Stack, in collaboration with Optimism. They're joining as the second Core Dev team working on the OP Stack to ensure it's a public good available to everyone.
Scaled by Coinbase – Base is the easiest way for decentralized apps to leverage Coinbase's products and distribution. Seamless Coinbase integrations, easy fiat onramps, and access to 110m+ users and $80B+ assets in the Coinbase ecosystem.
­
About Base Chain
Base is a low-cost, developer-friendly L2 chain that leverages the underlying security of Ethereum. It is an open ecosystem where anyone, anywhere, can build dApps that reach the next 1B+ users. It will also act as a bridge that brings its users on-chain and enables them to go anywhere, including L1, other L2s, and ecosystems like Bitcoin & Solana.
­
About Unmarshal
Unmarshal is a Multi-chain Web 3.0 data network aiming to deliver granular, reliable & real-time data to dApps, DeFi protocols, NFTs, Metaverse and GameFi solutions. They provides the easiest way to query Blockchain data from Ethereum, Polygon, BNB Chain, Avalanche, Fantom, Celo, Solana, Klaytn, Moonbeam, Kadena, Arbitrum, and XDC Network. Unmarshal network consists of data indexers and transforming tools to power Web 3.0 applications on any chain while providing a latent view of transformed data.
­