AirGap Adding ICP Staking And ckBTC Support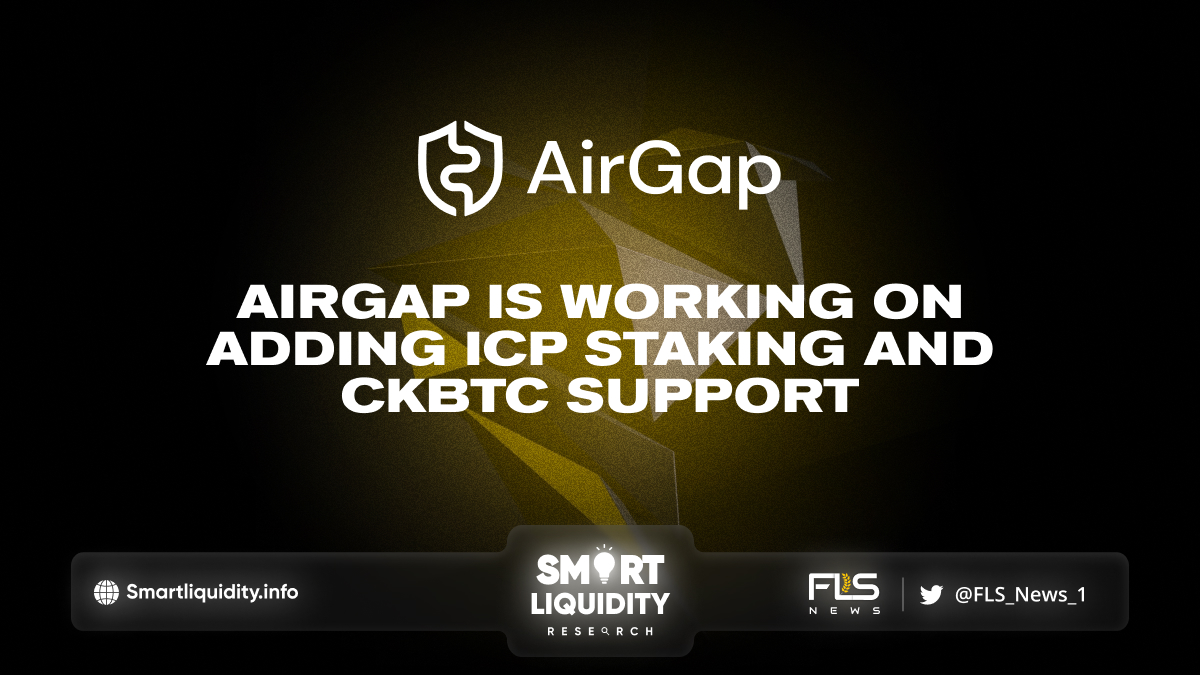 AirGap Adding ICP Staking and ckBTC support
They are thrilled by the positive feedback we received after announcing the integration of ICP into AirGap. Their team has been actively listening to the ICP community and users' requests, and we are excited to announce that we will be adding staking and ckBTC support.
Staking on ICP
Staking a process that allows users to lock up their coins to support the network and earn rewards. With ICP staking, users can participate in consensus and secure the network by holding ICP. In return, they will get a percentage of the transaction fees and newly minted tokens. Soon you will be able to earn rewards while access to your funds is stored securely thanks to AirGap.
Support for ckBTC
They are also adding support for ckBTC, a bitcoin-pegged token on the Internet Computer Protocol. It will enable users to hold and transact bitcoin on the ICP network.
Find further information here:
Chain-Key Bitcoin | Internet Computer
Chain-key Bitcoin (ckBTC) an ICRC-1-compliant token that is backed 1:1 by bitcoin held 100% on chain. The ckBTC…
Their team is committed to providing its users with the latest and most innovative features in the crypto space. They expect to complete the implementation of ICP staking and ckBTC support by the end of March. This move underscores the potential of the ICP network and its ability to attract new users and developers.
About AirGap
The AirGap solution turns a smartphone into a cold wallet using the AirGap Vault app. It handles your private key completely offline, whilst the designated companion — the AirGap Wallet, gives you a portfolio overview and initiates and broadcasts transactions for the Vault to sign offline.