FactorDAO's Roundtable Index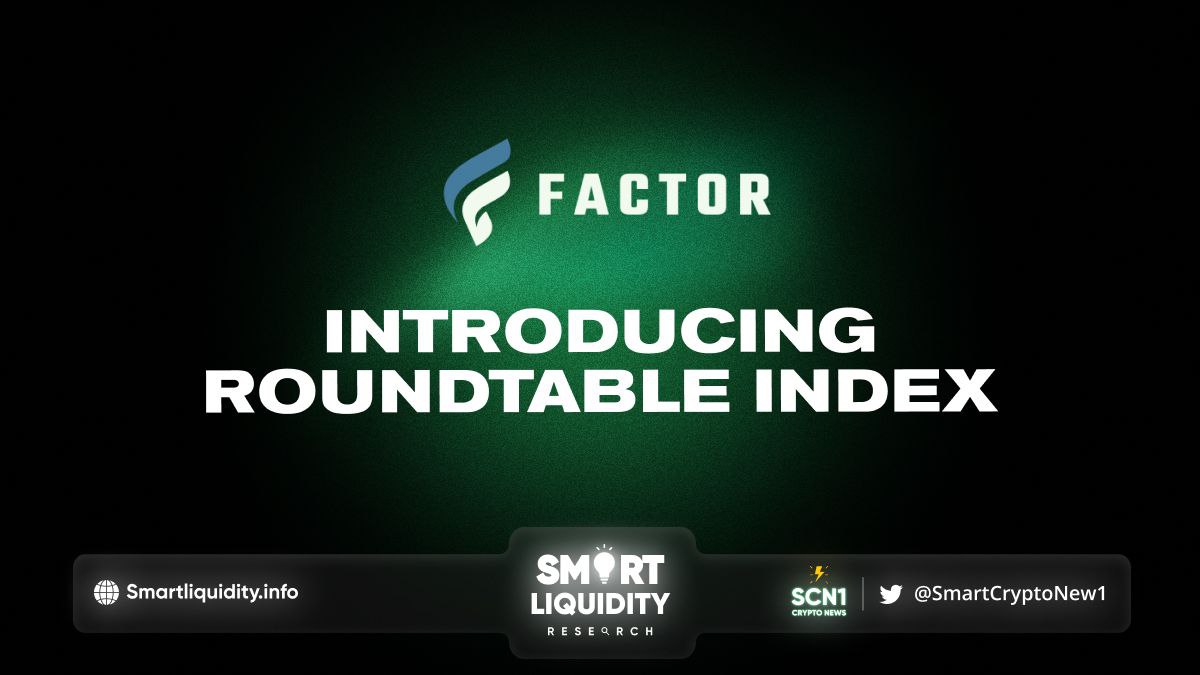 FactorDAO's Roundtable Index early access has been released. The FactorDAO platform prioritizes precision over haste, and they are proud to announce that they have now reached their first milestone with the upcoming launch of their first vault. 
In addition, FactorDAO has over 15 partner vaults currently in its pipeline. They are looking forward to unveiling a collection of unique and innovative offerings that cannot be found elsewhere.
FactorDAO infrastructure is facilitating the integration of the largest protocols on Arbitrum and leveraging their solutions in unprecedented ways. It allows them to bring totally unique strategies and vault products to the market that are unavailable anywhere else throughout the world of DeFi.
What is The Roundtable Index?
The Roundtable index is an early-access vault designed to demonstrate the core functionalities of Factor and to give exposure to the most prominent assets from Camelot's Roundtable protocols. Camelot is an Arbitrum native DEX and its Roundtable members consist of well-known projects in the ecosystem making it a robust choice when focusing on the future growth of Arbitrum DeFi.
Furthermore, the assets included are based on market cap, liquidity, and volume, to avoid volatile slippage. The assets within the vault will be rebalanced automatically by market cap, according to hard-coded weights. The assets included in this vault will initially be $GRAIL, $GMX, $VELA, and $JONES. This gives balanced exposure to some of the key DEX, perps, and options protocols driving the growth of Arbitrum DeFi.
Phased Access
The Roundtable vault is currently in its first phase of access to veFCTR holders, where stakers can submit a maximum deposit limited to 5,000 USDC. This is to allow stakers the opportunity to get early exposure to the Roundtable Index.
To gain early access to the Roundtable Index, please fill out the following form: https://forms.gle/yLp5LkiT178LCDm39
In addition, make sure to have at least 100 veFCTR during the time of deposit. Access will be granted on a continuous basis as we process form submissions.
Moreover, deposits for the Roundtable vault will be open by the end of the week and available only to the veFCTR holders.
To celebrate the genesis vault, an airdrop of 20,000 FCTR will be distributed proportionally among the FCTR stakers. We wish to reward all early stakers that participated in pre-vaults and believed in the potential Factor that is about to unlock.
The snapshot will be taken on Thursday, March 16th, at 4 pm UTC!
ABOUT FactorDAO
Factor's DeFi infrastructure provides strategists, builders, and market participants with the building blocks to launch new markets.
RESOURCES