Nautilus Chain Testnet Launch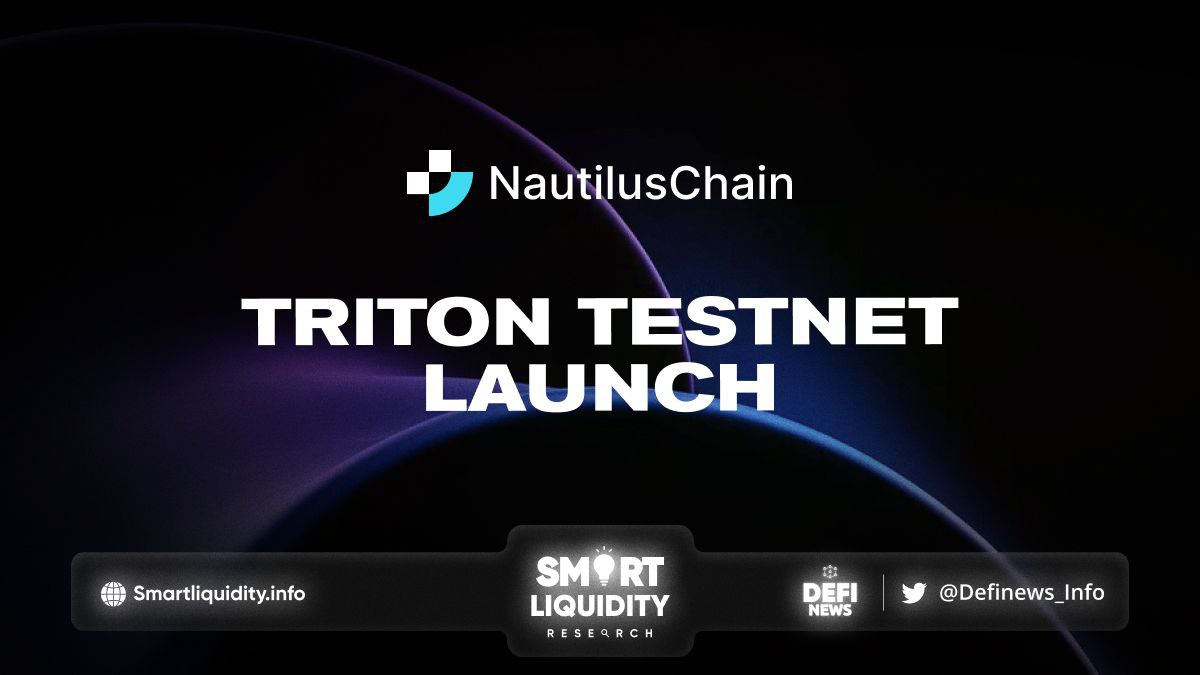 Nautilus Chain Testnet launch was announced. The Nautilus Chain is an L3 chain creating the fastest EVM environment in Web3. 
Nautilus Chain is the leading EVM scaling solution. It is the fastest EVM environment in Web3 and will combine the speed of Solana with the reliability and decentralization of Ethereum.
The Nautilus builds off of the L3 vision laid out by Vitalik Buterin. An L2 can help scale L1 chains like Ethereum by batching transactions, thus separating the consensus and execution layers. Nautilus, as an L3 chain, takes that principle to the next level, adding a third layer for even more optimization. With Nautilus, developers will be able to build high-throughput dApps even when using EVM.
Nautilus Chain Benefits
High Throughput
Nautilus will have an initial TPS of 2,000, with much higher rates soon to come. Nautilus achieves such a high rate through parallelizing transactions instead of processing them linearly.
Easy for Developers
Solidity is the de facto Web3 language, and developers tend to prefer working with Solidity rather than a more specialized langue. Nautilus lets Solidity developers build high-throughput applications in an EVM environment.
Reliable
Even though Nautilus can eventually surpass Solana in TPS, it will be far more reliable because it is a sovereign rollup. This means that even if the underlying L1 consensus layer suffers an outage, it will still be able to execute transactions.
 Ecosystem Incentives
To smoothly transition to the mainnet, Zebec DAO will set airdrops to incentivize early users. These tokens will also be used to incentivize community testing and contributions. Details of the plan will be announced later.
Getting Started
To get started with testing and using Nautilus Chain, connect your MetaMask wallet and add the network manually with the following information:
How to connect the wallet?
Get Testnet tokens
You can obtain testnet tokens (tZBC) from the web Faucet to complete various tasks.
How to participate in the Triton Launch Incentive Program
Join Operation Horizon with a Zepoch Node
Zepoch Nodes are NFTs that identify Nautilus Chain's early adopters, active members, and biggest promoters. All Zepoch holders will have access to exclusive rewards and benefits. Some holders, who meet the right conditions, will have become members of governance committees and hold extra voting power in Zebec DAO once Nautilus is on mainnet.
Participate in the DApps beta test
Zebec Labs recently announced the Sea Cadet Ecosystem Fund to support developers and ecosystem growth. Developers ready for integration can apply for a partnership opportunity through theApply application form.

Zebec is already collaborating with over 50 ecosystem projects and others which will all soon be deployed on Nautilus Chain.
ABOUT Nautilus
Nautilus has meta transaction functions to further reduce the blockchains' costs for developers and users. It also supports cross-chain asset transmission of multiple mainstream currencies to create a seamless cross-chain experience
RESOURCES