LandVault and Enjinstarter Partnership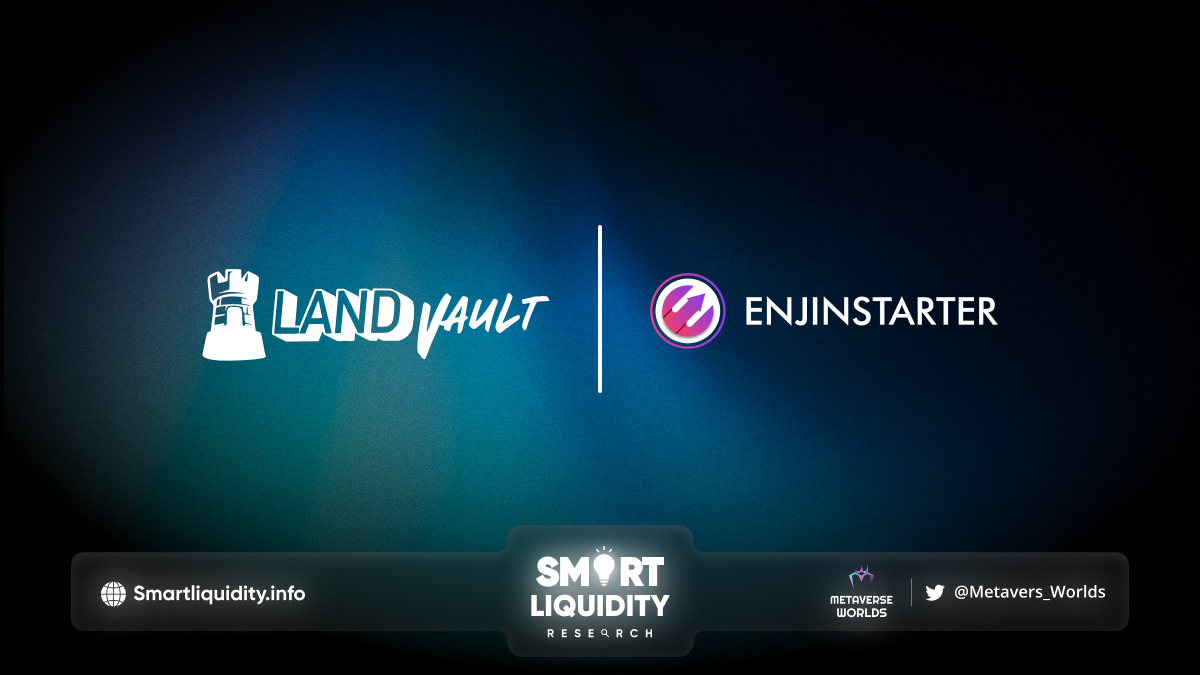 LandVault announced its partnership with Enjinstarter, a leading Web3 launchpad and advisory Singapore-based company, to facilitate their reach into Southeast Asia. 
LandVault and Enjinstarter Partnertship will help organizations plan and fulfil their metaverse ambitions.
After a successful 2022, including some US$2 billion in venture funding, the metaverse remains top of mind for brands looking for new ways to engage with consumers. A recent McKinsey & Company report suggested that up to US$5 trillion in value could be generated by 2030. As Web3 and metaverse innovators, both Enjinstarter and LandVault have forged this partnership to scale their collective value creation across the region.
About LandVault
LandVault is the largest metaverse builder with over 100 million square feet of virtual real estate. More than 120 full-time creators, and over 200 completed projects. They've been helping business and personal brands launch and grow in gaming environments since 2017 and the metaverse since 2021. LandVault's platform-agnostic proprietary technology and creative powerhouse builds and delivers tailored, data-driven, and optimised business solutions and insights. We help clients launch, optimize, and monetize metaverse experiences.
About Enjinstarter
Launched in 2021, Enjinstarter is a next-generation launchpad, incubator, and advisory for promising Web3 gaming, entertainment and metaverse projects. They have supported 70 companies since inception. They have a collective community of more than 200,000 across various social platforms and manage localised communities in South East Asia, India, Turkey and Spain. And they have also launched dedicated market-launchers for North America and Indonesia.
Enjinstarter also has a fast growing Web3 Innovation Consulting practice that works with brands, large corporates and Web2 companies looking to develop a Web3 strategy. Clients that they have supported include Hatten Land, GCEX and The Orientalist Spirits.
Enjinstarter raised US$5 million in their Series A round from True Global Ventures 4 Plus, an equity venture capital firm that invests in serial tech entrepreneurs globally.
SOURCE:
https://landvault.io/blog/enjinstarter-partnership?utm_campaign=PR%20%26%20Partnerships&utm_content=241448568&utm_medium=social&utm_source=twitter&hss_channel=tw-1396537009817018371