Aura Network & Matchbox DAO Strategic Partnership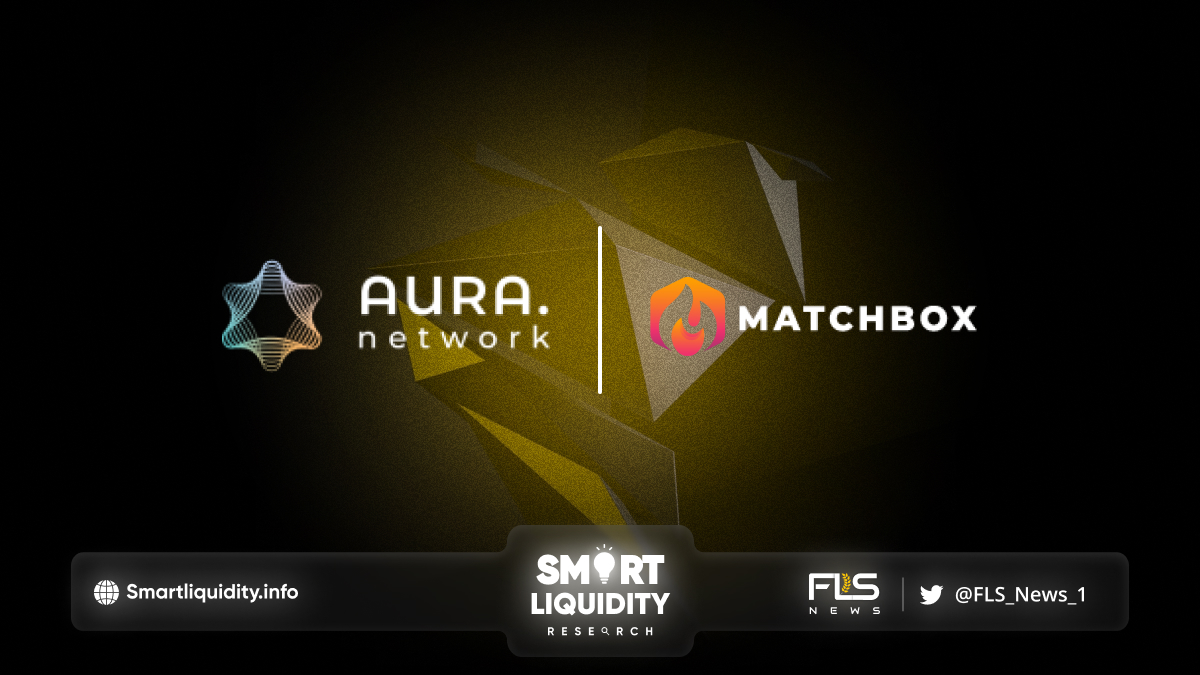 Announcement:

Aura Network

And

Matchbox DAO

Strategic Partnership
Aura Network & Matchbox DAO Strategic Partnership, Matchbox DAO, a leading ecosystem DAO to ignite and fuel on-chain games.
This collaboration represents a significant step forward in their efforts to build a more robust blockchain ecosystem that fully embraces the potential of Web 3.0 and NFTs.
Why Matchbox DAO?
Matchbox DAO is a Matchbox DAO is a game studio aimed at igniting and powering fully on-chain games. Founded in 2021, Matchbox DAO is a community-driven platform that enables members to collaborate on projects, provide funding for startups and initiatives, and participate in decentralized governance.
One of the critical goals of Matchbox DAO is to support and invest in infrastructure partners that can expand the scope of on chain games. Through a rigorous due diligence process and the expertise of its members, Matchbox DAO identifies and funds projects that have the potential to drive innovation and adoption in the blockchain ecosystem.
Matchbox DAO is also committed to promoting community-driven governance and transparency. Its members have a say in the direction and decision-making of the project, ensuring that it remains true to its values and goals.
A further step to the Gaming space
The partnership will enable them to explore new use cases for NFTs and Web 3.0 technologies, especially in gaming. Through this partnership, they will collaborate on various initiatives, including joint development efforts, community engagement programs, and cross-promotion activities. We will work together to explore new opportunities for innovation and growth in the on-chain gaming space.
At Aura Network, they also aim to enable the development of dApps by providing a built-in platform for developers to build, deploy, and interact with smart contracts. Matchbox DAO shares their vision for a more decentralized future & committed to enhancing the growth of the blockchain ecosystem through community-driven governance & funding.
About Matchbox DAO
Matchbox an ecosystem DAO to ignite and fuel on-chain games .
Matchbox helps game developers use the blockchain to produce novel experiences for their communities. To do so, they foster an ecosystem of builders passionate about gaming. They create technical infrastructure, produce written content, and engage in discourse. Matchbox DAO provides grants and mentorship allowing contributors to create on-chain games without financial concerns or contractual obligations.
About Aura Network
Aura Network an ecosystem built to accelerate global NFTs adoption. Aura Network focuses on building the Internet of NFTs and bringing NFT and web3 to the masses.