Hello Pets Landing on Arbitrum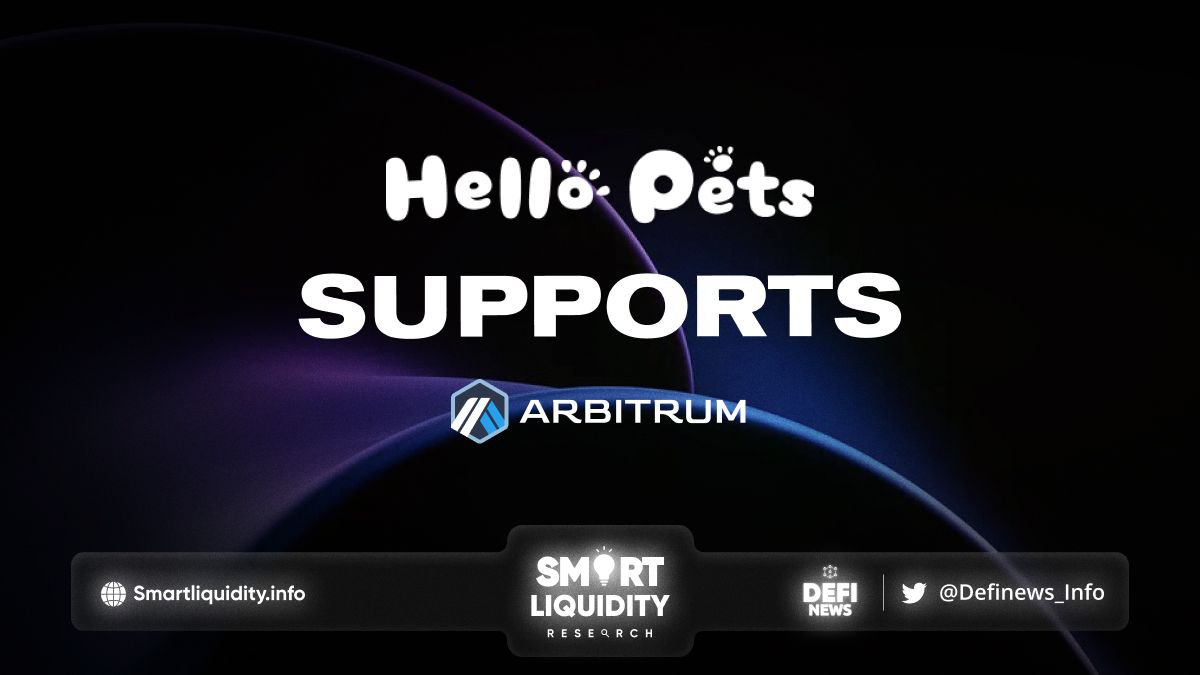 Hello Pets Landing on Arbitrum as the project was announced on their social accounts recently. PET token has supported Arbitrum, the most popular Layer 2 network for Ethereum.
The benefits of using Arbitrum include lower transaction costs and higher transaction speed. Making it much easier for them to carry out a range of Web3 activities, games, and Metaverse events.
The total $PET supply won't change. The $PET token can be simply transferred back and forth between Ethereum and Arbitrum using its official bridge.
What is Hello Pets?
Hello Pets is an open entertainment ecosystem where the community can join in the storytelling and art creation of shared IPs. It starts this journey with a set of adorable pet characters. Hello Pets open doors to external NFT collections by involving their holders and community artists to share IPs and create amazing content and products together. This is a paradigm shift that can fully unleash the potential of the masses. The platform's ultimate goal is to be Disney in Web3.
Hello Pets aims to create an innovative filmmaking ecosystem that brings NFT holders, artists, and communities together. In this ecosystem, NFT characters serve as movie roles, artists contribute to content production and the communities have the opportunity to participate in the storytelling.
PET Tokens
The $PET token is the native token of the Hello Pets ecosystem. Its design is to explore the new expressions in Web3 through art, games, fashion, and entertainment, and enable the community to engage in the Hello Pets ecosystem meaningfully.
The Hello Pets delightful journey starts with a collection of unique and adorable kittens, which lovingly refer to as"Meow Meows". Each Meow Meow is absolutely unique, covering a wide range of popular breeds such as Ragdolls, Siamese, and many more. Every additional trait carefully designs to reflect a range of emotions, cultures, and interests, so you can always find one that resonates with you.
RESOURCES