Trava veTrava Marketplace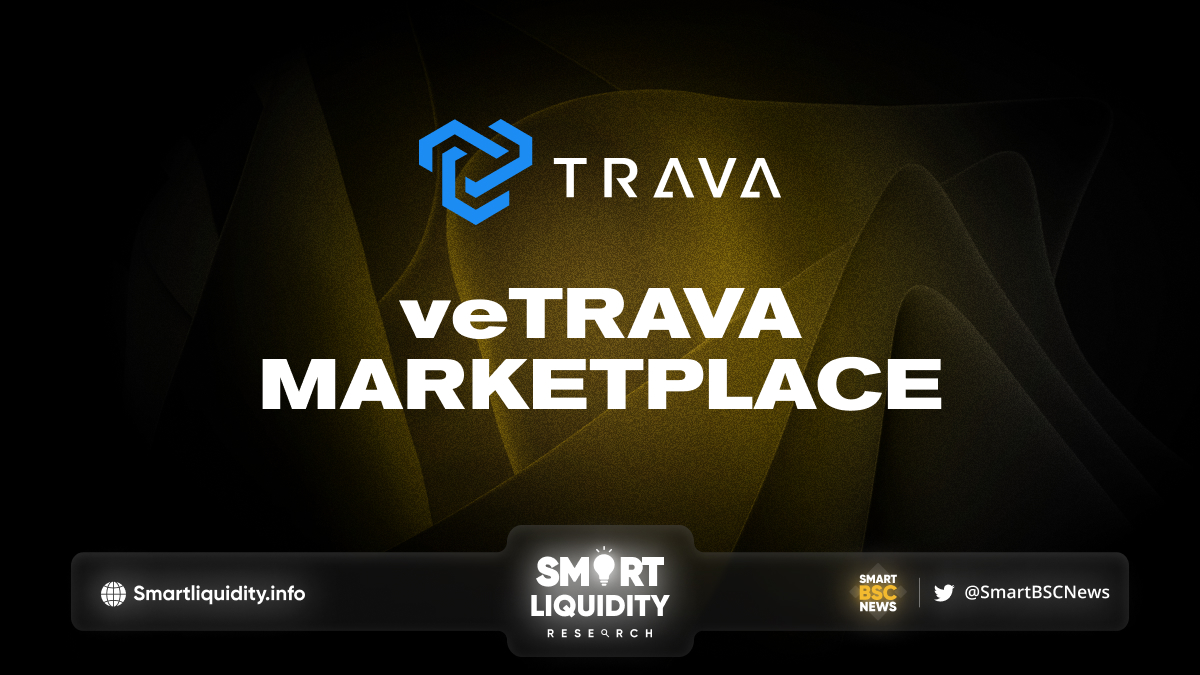 Trava veTrava Marketplace a representative of the users' voting power in the Trava Finance ecosystem
To fulfill the "decentralized" part of the Trava Decentralized Marketplace, they launched Trava Governance to give users decision-making power. In this case, veTRAVA represents this power in the Trava ecosystem. The voting power will be determined by the time and amount of locked tokens as it shows your commitment toward the future of Trava Finance. As Trava Launches veTrava Marketplace.
Whenever users lock their $TRAVA, $rTRAVA, and TRAVA/BNB liquidity pair in the Trava ecosystem for a specific period, they will receive a certain amount of veTRAVA corresponding to their locked time and amount. The more veTRAVA you own, the higher your voting power in the Trava ecosystem.
The Benefits Of veTRAVA
As mentioned above, veTRAVA is a representative of the users' voting power in the Trava Finance ecosystem, which means that the more veTRAVA users hold, the more significant their votes are. Moreover, in the long term, the owners of veTRAVA will have some privileges:
Deciding on crucial parameters such as LTV, risk parameters, etc., in the lending pools (Trava Lending Pool and Users-owned Pools).
Receiving share profit coming from the fee charged by borrowers
Receiving boosting rewards in rTRAVA by providing liquidity and holding veTRAVA at the same time.
Earning TRAVA reward: the APR will be revealed soon.
veTRAVA Marketplace: Overview
In veTRAVA Marketplace, users can utilize veTRAVA as a form of NFTs. This indicates that users can buy and sell veTRAVA on the veTRAVA Marketplace. In other words, veTRAVA Marketplace is a platform for users to trade voting power with each other. Moreover, veTRAVA Marketplace is established with the aim of averting the poor liquidity risk.
­
About Trava Finance
Trava Finance is the world's first decentralized marketplace for cross-chain lending. While existing approaches provide only one or a few lending pools with their own parameters, such as borrow/supply interest rate, liquidation threshold, Loan-to-Value ratio, or a limited list of exchangeable cryptocurrencies, TRAVA offers a flexible mechanism in which users can create and manage their own lending pools to start a lending business.
­