Arcus and Devomon Partnership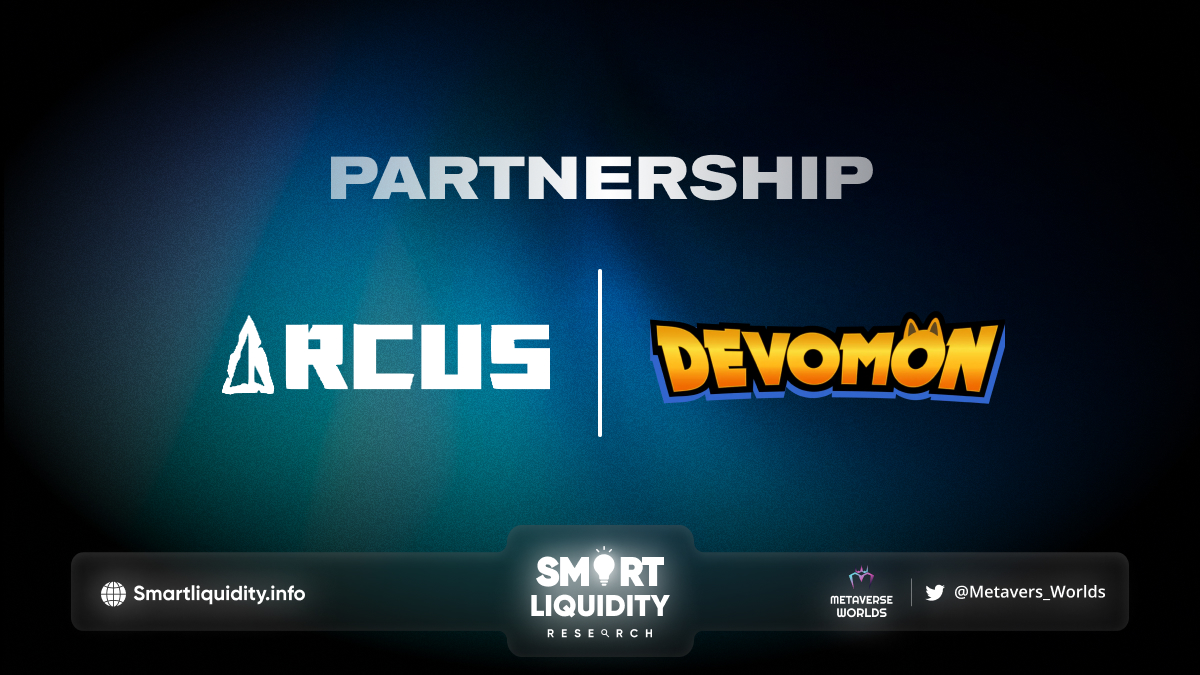 Arcus announces its partnership with Devomon, an anime-themed 3d web3 game utilizing the fifth-generation Unreal Engine.
Arcus and Devomon will work together to bring a whole new gaming experience to their Web3 gaming communities. And offering them some of the most immersive and thrilling games in the Web3 space.
The communities of both Web3 game companies can expect fun-filled events, exciting contests, and exclusive giveaways from this collaboration. It will allow users of both communities to experience new worlds and challenges that will bring out their competitive spirit and promote camaraderie in the Web3 gaming communities.
The details of upcoming events and activities of the partnership will share with their communities on their official links and social media accounts. Never miss out on the many opportunities coming from this newly formed partnership. Join their communities to get the latest updates and development of this momentous undertaking.
The future of gaming is here! Web3 games are ushering in the next massive evolution in gaming as it disrupts the largest sector in the interactive entertainment industry. Be part of this journey! Level up your gaming experience and be rewarded!
About Devomon
Devomon is an anime-inspired 3D blockchain-based game. The team behind the game plans to establish a gaming and anime brand around Devomon. Utilizing their team's extensive experience in the gaming and anime industry. The game offers players thrilling adventures and challenges, the opportunity to collect and build powerful NFT collections, and the chance to join the ever-growing Web3 gaming community.
About Arcus
Arcus seeks to achieve the ideal balance between intensely competitive, enjoyable gaming and long-term profit potential. Through the integrated SocFi platform in Arcus, the community can manage assets, keep track of game activity, and increase possible rewards.
Arcus will be one of the first movers in further developing the field of play and earn platforms enhancing eSports delivery, offering a smooth way to start, host, or join a tournament and build an all-in-one eSports aggregator for the gaming community
SOURCE:
https://medium.com/@arcusgo8/arcus-x-devomonpartnership-announcement-77e0fecf9af4