Jump Packed AAG Staking 2.0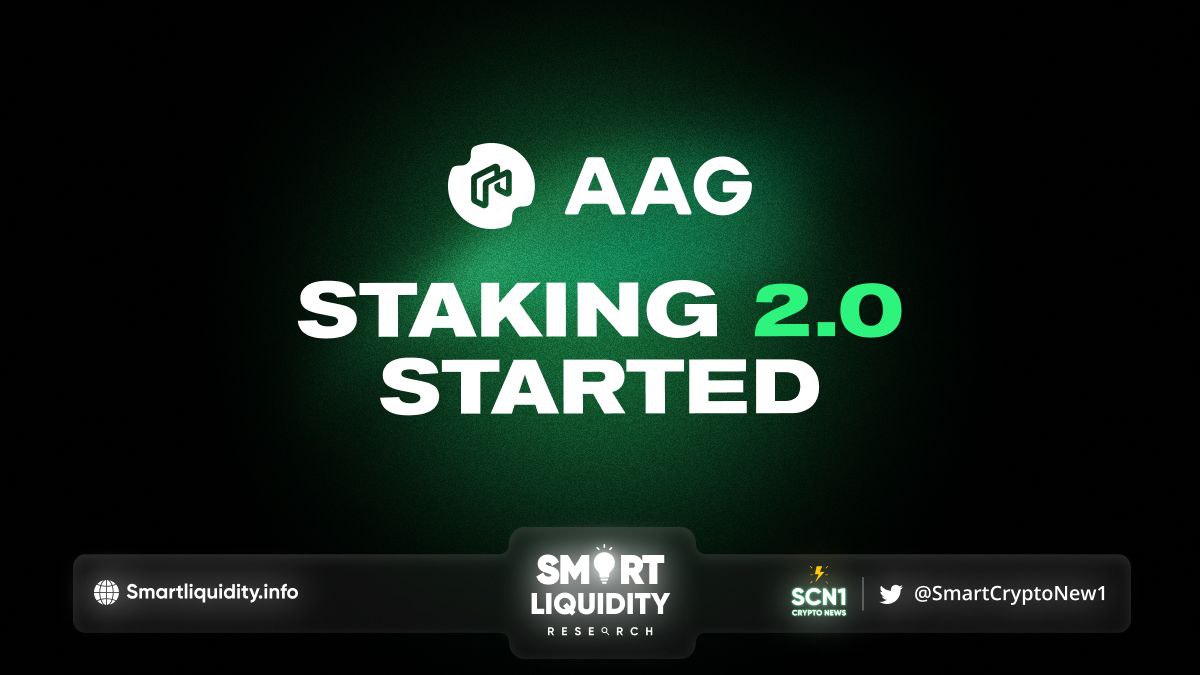 Jump packed AAG Staking 2.0 program has been announced to bring community benefits & 40m AAG token reward pool. The AAG Staking 2.0 will launch later this week. Simply holding and/or staking AAG tokens to its community will receive a wide variety of benefits within the AAG product ecosystem and from its partners.
AAG Staking 2.0 will offer 40m AAG tokens from the community & ecosystem bucket and the same as its predecessor will consist of 2 programs — Single-Sided Staking and Sushi Swap Liquidity Pool (LP) Staking.
Single-Sided Staking
Single-sided staking will be available in phase one of the staking program. This is a safer route for many people since there is no risk of impermanent loss. You will be able to stake AAG tokens without having to pair them with another asset such as Ethereum.
Sushi Swap Liquidity Pool (LP) Staking
To incentivize its community members to help provide liquidity for Sushi Swap LP, AAG will also support LP staking.
The mechanic is as follow:
Add $AAG and ONE to our liquidity pool on Sushiswap
Use the LP token received from step one and stake it on AAG staking website
The number of token rewards you will receive is based on the amount added to the LP.
How will the program work?
After evaluating the cons and pros of the compounded growth mechanism AAG decided to approach a more linear model to improve the economical formula and motivate people to join the program in the later stages, not only in the beginning.
Lockup Bonus
The lockup time bonus is a bonus that is awarded to users based on the length of time they lock up their tokens. The bonus is designed to incentivize users to hold their funds for a longer period of time, which helps to promote the stability and growth of the AAG ecosystem.
The lockup time bonus is calculated based on a multiplier system. Users who lock up their funds for only two weeks do not receive any bonus, while users who lock up their funds for the maximum period of 26 weeks will receive a 1.5x multiplier of their staked capital.
NFT Bonus
The NFT bonus is calculated based on the rarity tier of the NFT. There are five tiers in total, each with a different bonus amount.
Here are the tiers and their corresponding bonus amounts:
Legendary: 21% bonus
Epic: 13% bonus
Rare: 8% bonus
Uncommon: 5% bonus
Common: 3% bonus
Users will be able to stake up to 5 NFTs at once and boost capital up to 105!
Hold or Stake AAG with MetaOne® and Receive Benefits
By holding or staking AAG with a MetaOne® wallet, your tokens will receive a 1.2x multiplier in the MetaOne® user tiering system which can help you climb to a higher tier! To put into perspective, 1 AAG = 1 point, and with a 1.2x multiplier 45k of your AAG tokens will give you 54k points.

About AAG
AAG is a web3 infrastructure company focused on providing software that helps simplify interactions with blockchain applications and the Metaverse for both mainstream users and traditional companies.
RESOURCES