Reef Chain Introduced Reef Labs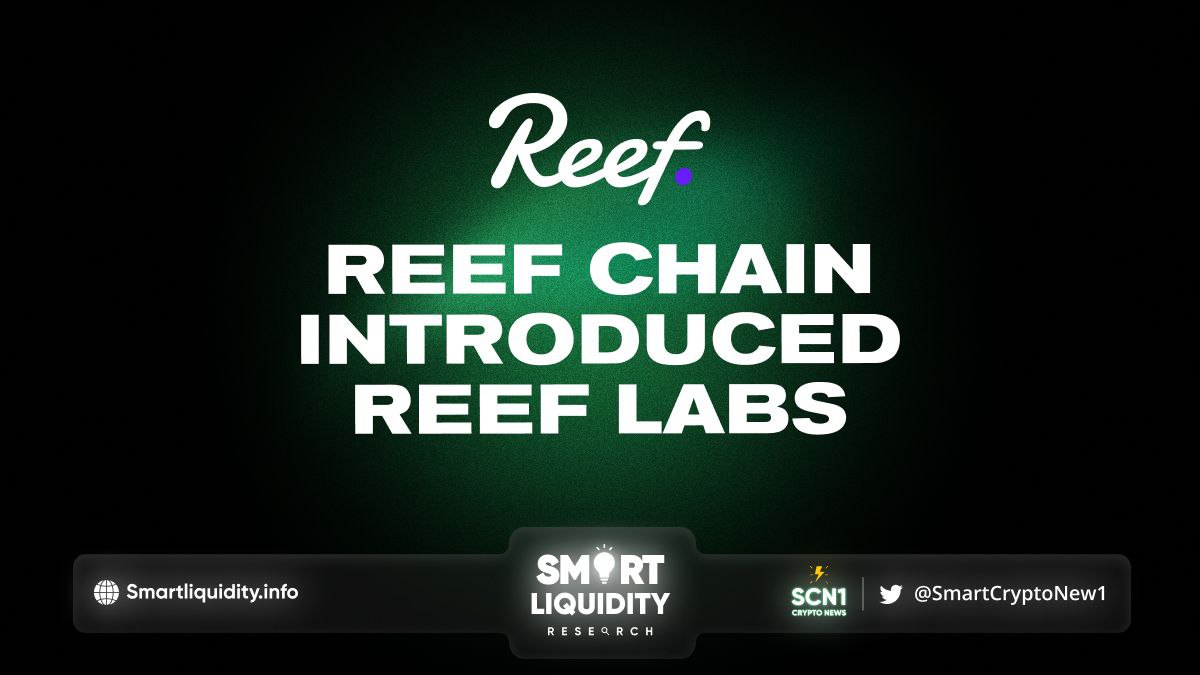 Reef Chain introduced Reef Labs a major leap towards achieving long-term growth for the Reef ecosystem. Reef Labs is committed to building applications, tools, and services on Reef Chain which will bring value to Reef users, and drive the utility of $REEF.
Furthermore, Reef Labs will mentor Web3 Founders and teams whose values are aligned with Reef in order to help them grow. Reef Labs will support and/or incubate external teams to build next-gen dApps for DeFi, NFT, Metaverse, and GameFi on Reef Chain.
The Web3 industry has been steadily growing in the Middle East, and Reef has established itself as one of the leading Layer-1 blockchains in this region. Reef Labs' efforts focus on this area, forming a stronger bond with the local developer community. This will also help us achieve our vision of making Reef Chain the de facto blockchain for Web3 developers and founders in the Middle East.
Reef Labs will provide selected projects with technical support and financial aid in all steps of their dApp development and integration process. Team Reef has extensive experience in the Web3 industry, and Reef will mentor dApp partner projects from creation to deployment on Reef Chain.
Reef Labs will help selected projects in the following ways:
Technical Development
Building a team by properly identifying and recruiting talent
Finalizing product features, token economics, and roadmap plans
Design and development of dApps on Reef Chain
Security audits and fault analysis
Post-deployment dApp support
Marketing and Networking Support
Access to our vast network of blockchain experts and venture capital firms
Assistance to form strategic partnerships within the Reef ecosystem
Support for marketing and business development
Leveraging the global Reef community to connect with developers and influencers
Engage with developers through Reef's hackathons and workshops
Financial Assistance
Fundraising and initial public offerings
Grants to teams to develop and scale their solutions
Investment opportunities from other partners allied with the Reef ecosystem
Business Solutions
Choosing a business model ideally suited to their requirements
Product roadmap definition
Revenue strategy for maximizing return on investment
 "It's our duty to contribute towards the holistic development of the Web3 industry, and that can only be done by collaborating with founders and projects beyond the Reef ecosystem. Reef Labs is a big stepping stone for us. Not only will this aid developers and founders, but in the long run, this will also help us create and integrate state-of-the-art class DeFi, NFT, Metaverse and GameFi applications to the Reef ecosystem."—Denko Mancheski, CEO of Reef
Reef Labs commits itself to the development of the Web3 industry in the Middle East and will ensure that exceptional projects working in this region benefit from proper financial assistance and counsel.
ABOUT Reef Finance
Reef chain is an EVM-compatible blockchain for DeFi. It is fast, scalable, has low transaction costs, and does no wasteful mining. It is built with Substrate Framework and comes with on-chain governance.
RESOURCES