BSCStation Partnership with Umbrella Network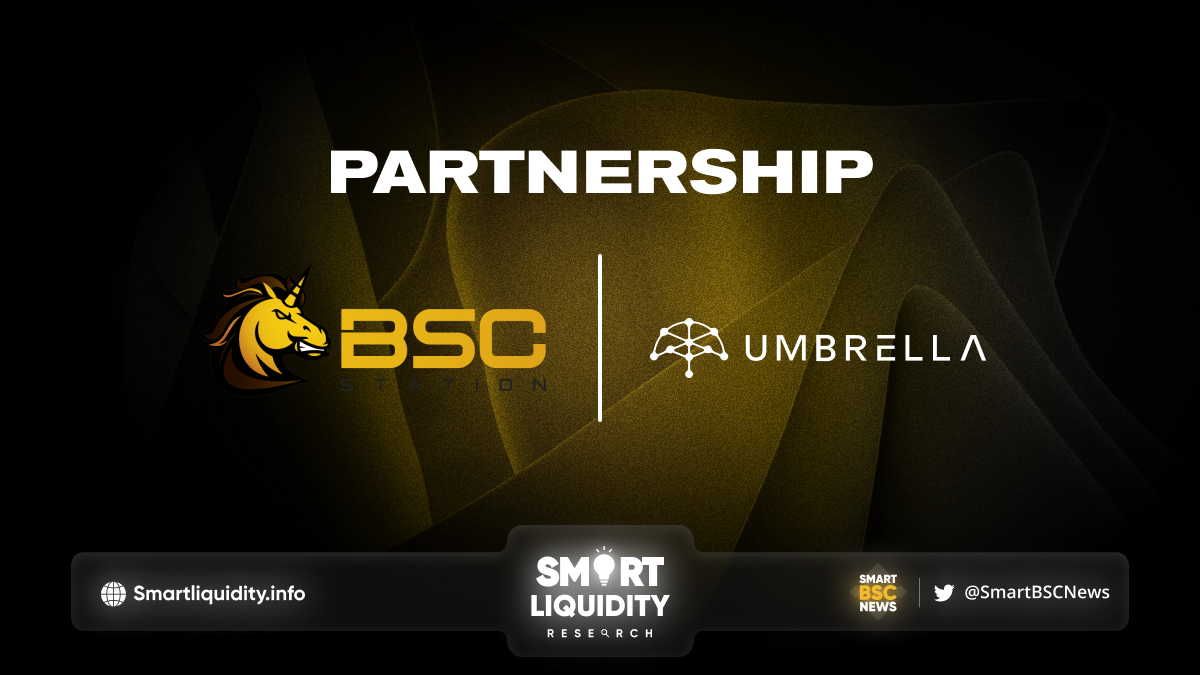 BSCStation Partnership with Umbrella Network, supporting early-stage projects to grow and thrive through its oracle grant program.
Umbrella Network is delighted to extend its Oracle Services Grant Program to all projects launching on BSCStation. As BSCStation announced their Partnership with Umbrella Network. Umbrella will provide up to 6 months free access to all their services including:
Access to entire dataset including top tier crypto pairs as well as mid- and long-tail assets, options pricing and more,
Opportunity to add custom data-feeds to their dataset quickly and effectively (subject to review),
Access to their Random Number Generator,
Full and personalized tech support of their suite of solutions.
Our partnership with BSC Station, a Multichain web3 launchpad is another step forward for our grant program and our mission to support the blockchain industry's growth. We look forward to working with all the projects on their platform and helping them drive further innovation.

-Philippe Engels, Umbrella's Partnerships Manager.
We are glad to establish a partnership with Umbrella Network. This collaboration represents a major step forward in BSCStation's commitment to creating a decentralized future for blockchain technology. By leveraging Umbrella Network's industry-leading oracle services, we can access one of the largest ranges of data pairs, enhancing the security and reliability of projects launching on our launchpad platform. This partnership further strengthens our position as a leading player in the blockchain ecosystem, and we look forward to working closely with Umbrella Network to drive innovation and progress in the industry.

Mr Scofield, CEO of BSCStation.
­
About BSCStation
The fully decentralized protocol for launching new ideas. An all-in-one Incubation Hub with a full stack Defi platform across all main blockchain networks. We provide exclusive services including: IDO/INO Launchpad, Yield farming, NFT Auction, Marketplace and BSCSwap. BSCStation operates on top of the all main blockchain networks and is designed to offer maximum value to consumers and institutions.
­
About Umbrella Network
A scalable, decentralized, and community-owned data oracle that utilizes Layer 2 technology to integrate real-time data into smart contracts. Umbrella Network is able to aggregate data to bring onto the blockchain, enabling faster, more cost effective delivery of information at scale. It believes a decentralized oracle is paramount to creating a truly decentralized blockchain ecosystem space.
­