LiquidDriver partners with Chronos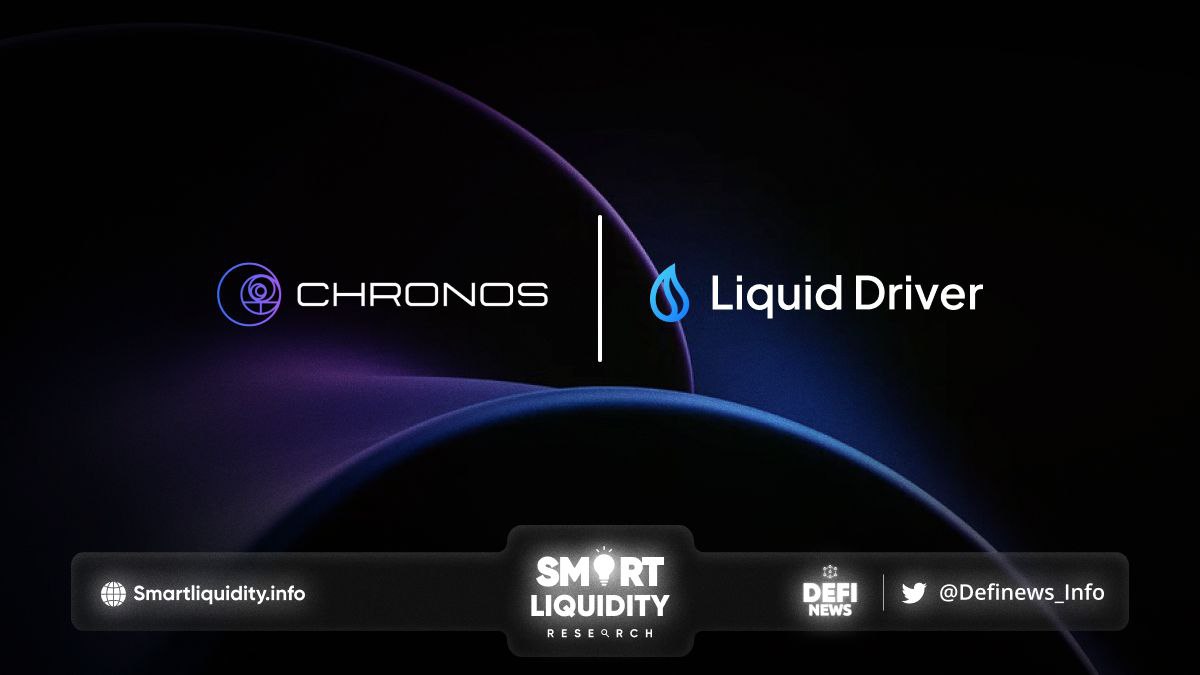 LiquidDriver partners with Chronos and launches cross-chain Odyssey on Arbitrum. LiquidDriver is ecstatic to announce its partnership with Chronos, a community-driven liquidity layer & AMM, on Arbitrum designed to create a sustainable, decentralized, and fair ecosystem for all users.
Chronos aspires to become a vital component of Arbitrum's DeFi infrastructure, taking inspiration from THENA, Equalizer, and Velodrome. Aspiring to be a true "public good," Chronos aims to benefit all stakeholders, including traders, liquidity providers, investors, and protocols. It's ve(3,3) model aligns incentives to ensure the project's long-term health and sustainability. As part of the upcoming fair launch, Chronos introduces chrNFTs — The Lost Keys of Chronos — a limited edition NFT collection that offers holders access to stable, real-yield revenue streams.
Arbitrum, a Layer 2 scaling solution for Ethereum. It is dedicated to delivering fast, efficient, and cost-effective transactions for users and developers alike. With the launch of The Arbitrum Foundation and DAO Governance for the Arbitrum One and Arbitrum Nova networks, Arbitrum is entering the next phase of decentralization.
With $2B in TVL and the $ARB airdrop yesterday, Arbitrum is poised for tremendous growth, bringing a massive influx of liquidity to the ecosystem. This timely advancement allows both LiquidDriver and Chronos to provide new earning opportunities and seamless, low-cost interactions for their expanding communities.
Collaboration Importance
In this collaboration, LiquidDriver will receive a partner veNFT from Chronos, which plays an essential role in the platform's governance. The partnership brings remarkable benefits to LiquidDriver and Chronos users. It offers increased opportunities for yield generation, liquidity provision, and cross-chain synergies.
As Arbitrum season arrives and the tides of innovation rise, there has never been a better time to be an Arbinaut, actively participating in the evolution and expansion of the Arbitrum ecosystem.
ABOUT Chronos
Chronos Finance is a community-driven liquidity layer & AMM on Arbitrum, that self-optimizes to drive liquidity to the highest volume pairs.
ABOUT LiquidDriver
LiquidDriver is a liquidity mining dApp that provides Liquidity-as-a-Service in cross-chain space. With a strong focus on transparency, community, and innovation, LiquidDriver offers flexible and cost-effective liquidity options to its users.
RESOURCES