Multichain Partnership with EOS Network Foundation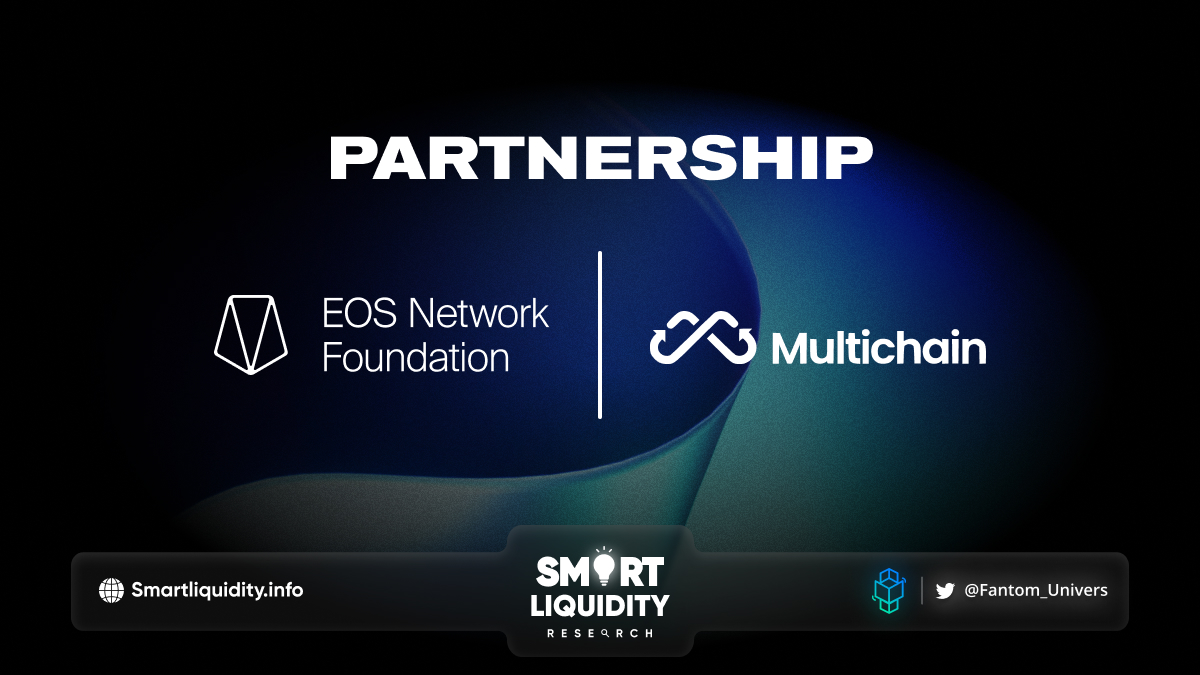 Multichain Partnership with EOS Network Foundation, a 3rd generation blockchain platform powered by the EOS VM.
Multichain will enable seamless cross-chain swaps for thousands of tokens and greatly expand the reach of the EOS EVM ecosystem. As Multichain Partnership with EOS Network Foundation.
Multichain Services
Bridge
Router
anyCall Crosschain Contract Calls
Crosschain NFT Bridges and Router
What makes Multichain unique?
Non-custodial + multi-party computation (MPC) model
MPC, the powerful symbol of decentralization, processes Multichain cross-chain bridging and smart contract methods on other chains.
Multichain's 1:1 swap enables users to perform 0 slippage transfers and eliminate the hidden cost associated with AMM.
Multichain Router allows users to swap between any two chains freely. It reduces fees and makes it easier to move between chains.
EOS EVM + EOS Network Ventures: A Catalyst for GameFi!
With the recent news of EOS Network Ventures (ENV) making a formal commitment to invest $20M directly into EOS EVM and GameFi projects, interoperability solutions like Multichain will empower applications with cross-chain tokens to deploy to EOS EVM and take advantage of exciting new funding opportunities as EOS Network Ventures is actively seeking out GameFi and EVM investments.
­
About Multichain
Positioned as a decentralized cross-chain router to address the clear need for distinct and diverse blockchains to communicate with one another. The leader in the cross-chain sector, Multichain boasts a constantly growing family of EVM and non-EVM chains (currently 66) and deployed bridges (currently 2,900+).
­
About EOS Network
The EOS Network is a 3rd generation blockchain platform powered by the EOS VM, a low-latency, highly performant, and extensible WebAssembly engine for deterministic execution of near feeless transactions; purpose-built for enabling optimal Web3 user and developer experiences. EOS is the flagship blockchain and financial center of the Antelope framework, serving as the driving force behind multi-chain collaboration and public goods funding for tools and infrastructure through the EOS Network Foundation (ENF).
­