Playermon Partners with Unstoppable Domains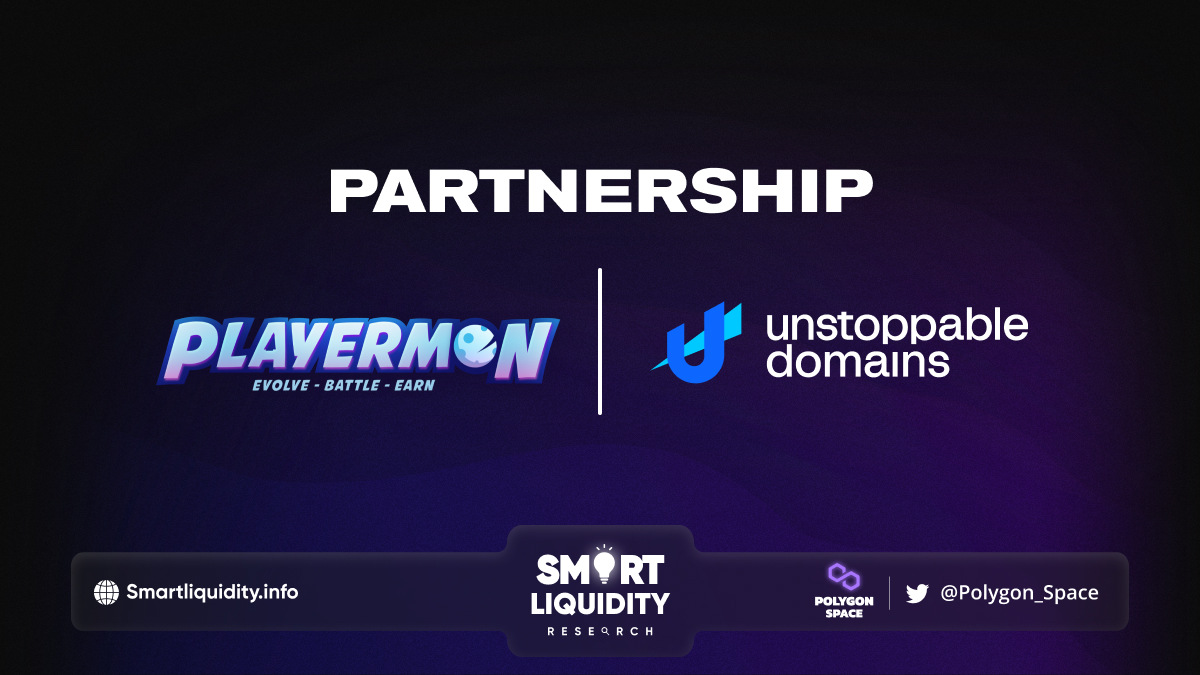 Playermon, the win-to-earn metaverse game on Polygon, has announced a new partnership with Unstoppable Domains.
The partnership aims to provide a secure and decentralized digital identity system for the Playermon Metaverse. And giving players complete control over their digital identities.
This partnership also brings new possibilities to the Playermon Metaverse. With the ability to easily manage digital assets and participate in the Metaverse economy. Players will be able to create new experiences and contribute to the development of the Metaverse in meaningful ways. One of the main benefits of this partnership is that it will give players a greater sense of ownership over their digital identities. Unstoppable Domains' decentralized domain name system will allow players to control and manage their digital identities without the need for a centralized authority, preventing identity theft in the game ecosystem.
Unstoppable Domains has worked with Polygon to provide .polygon digital identities. And as part of this collaboration, Playermon has acquired the domain name playermon.polygon. It's giving the project a unique and easily recognizable identity within the Polygon ecosystem. In addition, Playermon is sponsoring the badge for Playermon NFT holders on the UD Profile Page. And giving them a way to showcase their NFT ownership and be proud of their digital assets.
The integration of Unstoppable Domains into the Playermon Metaverse marks a significant step in the evolution of digital identity in the gaming industry. It offers players greater control over their digital identities, and enables them to fully participate in the Metaverse economy. Get your Unstoppable Domains set up today and be a part of the future of digital identity in the Playermon Metaverse.
About Playermon
Playermon is a boundless Play to Earn Game where anyone can explore and battle in the universe with their favorite space companions called Playermons!
SOURCE:
https://playermon.com/blog/playermon-unstoppable-domains