Metastrike and UniX Partnership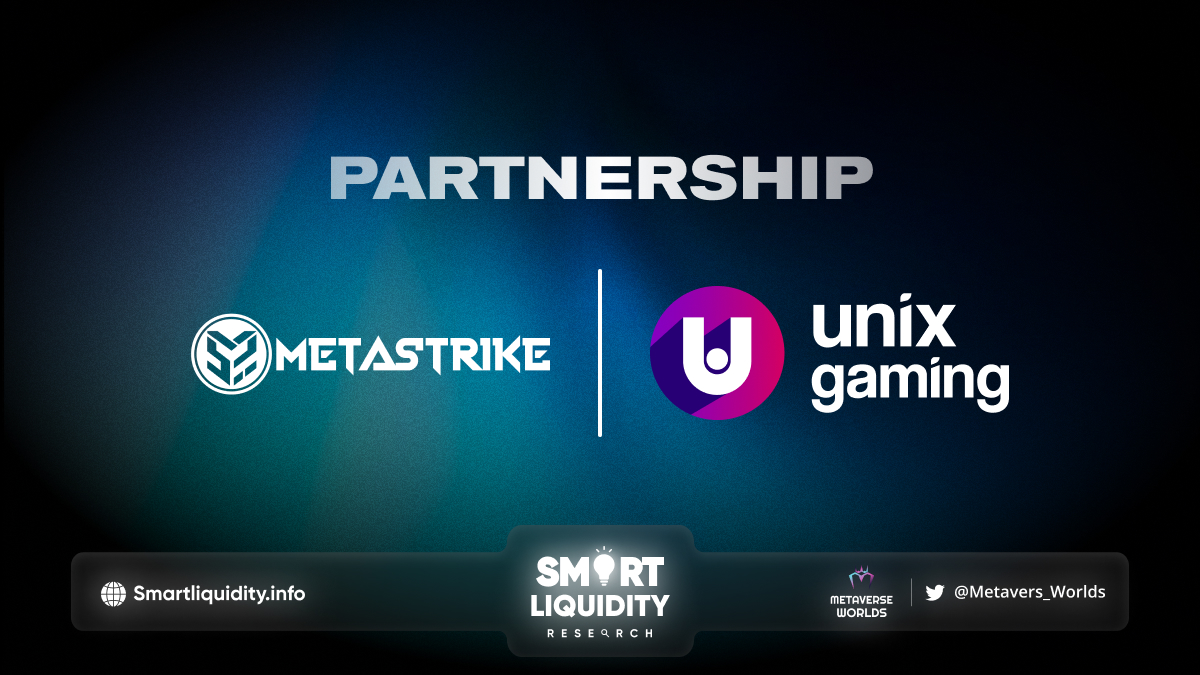 Metastrike, the first FPS blockchain shooting game has announced its partnership with UniX.
The partnership between UniX and Metastrike is mainly based on their shared long-term vision to bring the benefit of staking to the GameFI world. Both projects are thrilled about this collaboration and look forward to benefiting from synergies as both projects continue to develop and gain momentum.
Events that Metastrike will combine with UniX
Initially, Metastrike will work with UniX to have Partnership announcements for each other.
> Distribution of Metastrike on the UniX platform
The agreement provides the distribution of Metastrike's game on the UniX Platform, which will also announce all future updates and related developments of the game.
The Metastrike game will be ready for a feature on the UniX platform in 2023 and downloadable for all compatible Windows setups.
> Organization tournament events, Airdrops & more
Metastrike and UniX will conduct weekly game events and tournaments to promote UniX community engagement with Metastrike.
This partnership is set to cultivate community growth through both game distribution and an ever-growing range of additional collaborations
About UniX
The UniX is developing an ecosystem that puts players first by working with our partners to move web3 games towards putting ownership of in-game assets — whether found in a loot box or bought in the cash shop — in the hands of the gamer. And by doing so, creating revenue streams for developers that are less likely to obstruct player sentiment, improving player retention.
Our ecosystem includes:
– A web3 gaming platform that brings traditional & web3 gaming together (coming soon)
– End-to-end web3 SDK for games (coming soon)
– Final Round Launchpad: multichain launchpad backed by SL2 Capital & DAO Maker
– 1Mhz Studios: A studio created to develop new titles as well as be an ecosystem builder for popular metaverses such as The Sandbox.
About Metastrike
Metastrike is an FPS Multiplayer Blockchain Game project that includes many essential and advanced features of a shooting game, with modern gameplay and high effort investment in both visuals and gameplay.
SOURCE:
https://blog.metastrike.io/metastrike-unix-partnership-eae2207a3e53