Roseon Collaboration with DWF Labs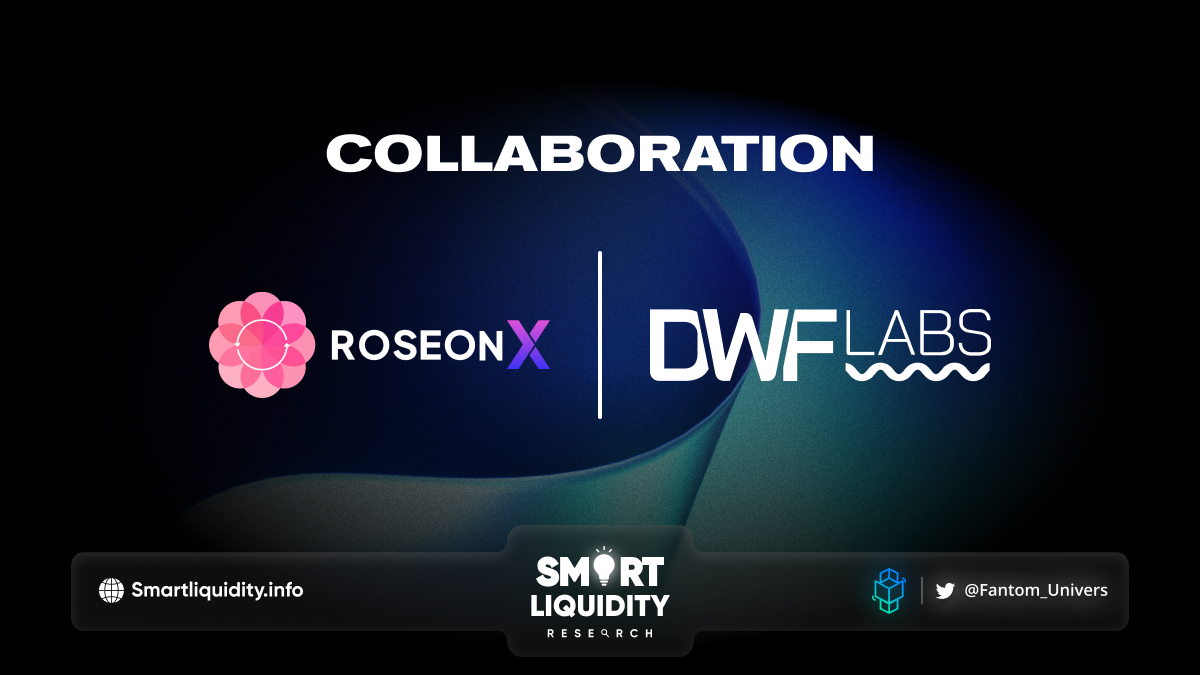 Roseon Collaboration with DWF Labs by investing $2.5 million in anticipation of the platform's DEX launch on April 18th.
Through Roseon's Collaboration with DWF Labs aims to enhance RoseonX's liquidity and derivatives trading capabilities.
DWF Labs acquired $2.5 million worth of ROSX tokens, the native tokens of Roseon Exchange, which recently migrated successfully from Binance Smart Chain to Arbitrum. RoseonX is striving to become a leading gamified decentralized derivatives trading platform, offering a wide range of financial products that bridge centralized finances (CeFi) and decentralized finances (DeFi) to provide an accessible and enjoyable experience for cryptocurrency users.
The Beta Launch of RoseonX's Decentralized Exchange (DEX) is scheduled for April 18th, with VIP members and RoseonPass NFT holders granted early access to test the dApp for high rewards. Additionally, RoseonX will open genesis liquidity pools with high rewards to incentivize users to add liquidity upon the DEX launch.
Andrei Grachev, the Managing Partner of DWF Labs commented: "We see great potential in Roseon Exchange and their vision for the future of decentralized finance. The innovative approach they're taking to bridge the gap between centralized and decentralized finance, along with their focus on gamification, truly sets them apart in the industry. We look forward to supporting the team as they continue to innovate and expand their platform, and we're excited to contribute to the growth and success of Roseon Exchange as a leading player in the DeFi space."
­
About DWF Labs
DWF Labs is the global digital asset market maker and multi-stage Web3 investment firm, supporting portfolio companies from token listing to market making to OTC trading solutions.
­­
About Roseon
Roseon brings crypto adoption through user experience and gamification. Roseon currently has two products: RoseonX, a gamified perp DEX and RoseonApp, a one-stop mobile crypto app. Roseon is the entire ecosystem covering Roseon's developments in simplifying users' crypto journey. Their one-stop solution to all crypto needs is accessible via mobile or web. Their intuitive but user-friendly UI eases the adoption of newcomers to our ecosystem.
­­